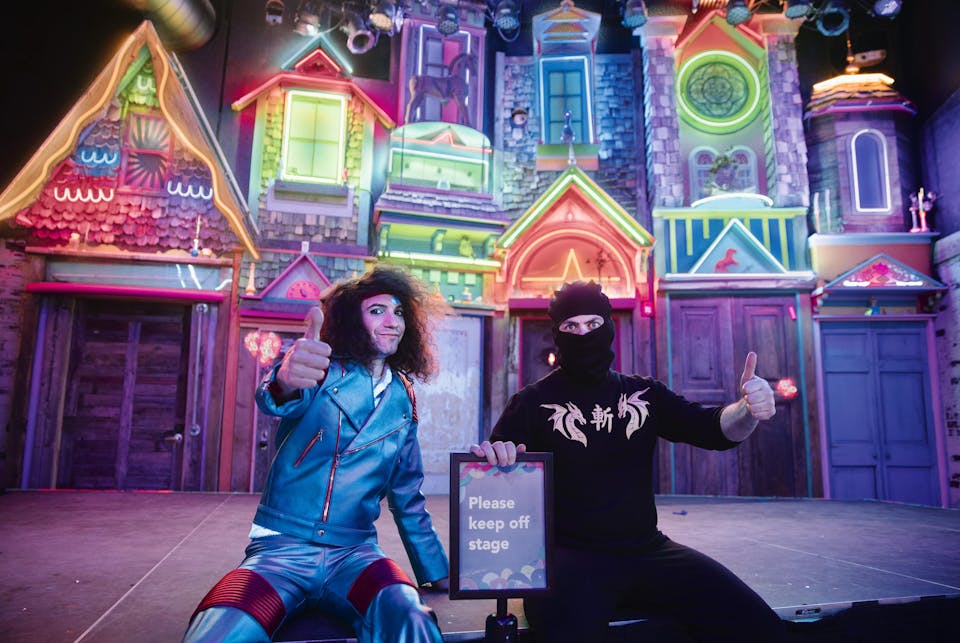 Ninja Sex Party
Regent Theater DTLA
Los Angeles
,
CA
Live Nation Presents: An Interview with Ninja Sex Party: Celebrating 10 Years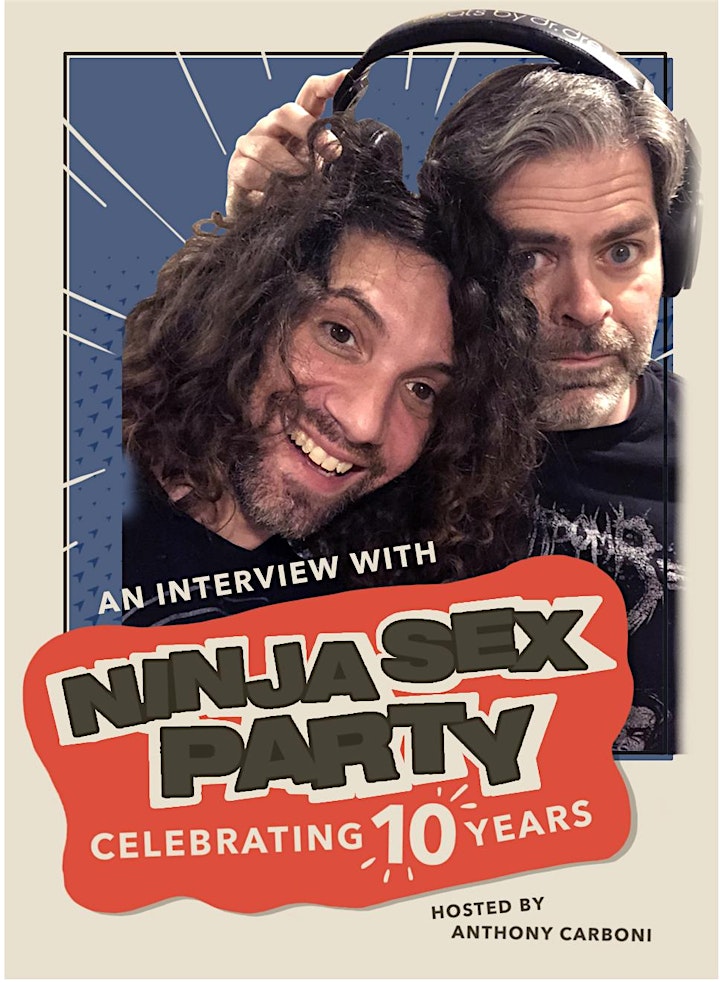 NINJA SEX PARTY has four original albums, NSFW, STRAWBERRIES AND CREAM, ATTITUDE CITY (#1Billboard Comedy), and COOL PATROL (#1 Billboard Comedy, #1 Billboard Independent, #2 Billboard Rock, #21 Billboard Top 200), as well as three cover albums, UNDER THE COVERS (#17 Billboard Top 200, #3 Billboard Rock), UNDER THE COVERS VOLUME II (#19 Billboard Top 200, #2 Billboard Rock, #1Billboard Independent, #4 Billboard Top Album Sales), and the upcoming UNDER THE COVERS VOLUME III. Dan is one of the co-stars of the YouTube gaming channel GAME GRUMPS, and Brian is a former theoretical physicist who left a professorship to work on Ninja Sex Party full time.
Since Ninja Sex Party's inception in 2009, the band has performed sold-out shows across the US and Australia, released more than 40 music videos, garnered over 1.25 million YouTube subscribers, and was Billboard's top selling Comedy Artist of 2018. In October 2019, on the way to a European tour, the band will celebrate its 10th anniversary by playing the Credit Union 1 Arena in Chicago, IL, their first-ever arena show. Along with Arin "Egoraptor" Hanson from Game Grumps, Dan and Brian are also in the band STARBOMB, which performs comedy hip hop songs about video games.
One of Cool Patrol's standout tracks is "Danny Don't You Know", a hilarious but heartfelt pep talk Danny Sexbang delivers to his awkward, nerdy younger self — played in the video by Stranger Things star (and longtime NSP fan) Finn Wolfhard — promising him that things will get better as he gets older and learns to unleash his inner "spandex butterfly." "That ties in the more serious side of what we're doing," Danny says. "It's a celebration," Brian adds. "We're these two guys that grew up weird and stayed weird, and now that's working in our favor as opposed to, you know, people beating us up for it."
Maybe that running theme of celebrating the nerds, geeks and outsiders that runs through all of Ninja Sex Party's music explains the devotion of their massive fan base — over 1.25 million YouTube subscribers and 710,000 Twitter followers strong. "We did not anticipate how emotionally invested the fans would become," Danny says. "It gives us the sense of, 'Oh, good, we're doing something that matters.' It's not just stupid. It's stupid and meaningful.'"
EVENT DATE, TIME, TICKET PRICE, AND LINEUP ARE SUBJECT TO CHANGE.
The maximum number of tickets available per purchase for each event is the maximum number permitted per customer. Your name, credit card, address, and email address will be verified. Spaceland Presents/The Regent or Eventbrite reserve the right to cancel any orders in excess of the stated ticket limit.
Any tickets suspected of being purchased for the sole purpose of reselling can be cancelled at the discretion of Spaceland Presents/The Regent or Eventbrite.
Be the first to find out about all the new shows at Regent, Echo + Echoplex, and all the other cool shows we have throughout Los Angeles by visiting our website: spacelandpresents.com!
Plus Unlock promo codes for presales to our upcoming shows by signing up to Spaceland's weekly email blast!