Andrew Marlin
Jordan Tice
The Love Song Bar
Los Angeles
,
CA
$17.00 - $20.00
Sales Ended
Join us for an evening of music with Mandolin Orange's Andrew Marlin and Jordan Tice! Space is limited so get your tickets today.
ANDREW MARLIN
You may be familiar with Andrew from his involvement with Chapel Hill, NC duo Mandolin Orange. As the songwriter for the band, Andrew has become known as a gifted lyricist, producing powerful yet subtle, thoughtfully crafted songs. With Mandolin Orange, Andrew has toured the world, gracing famous stages including the Ryman Auditorium, Red Rocks Amphitheatre, and Newport Folk Festival, to name just a few. Buried In a Cape, Andrew's first instrumental solo release, debuted in September 2018. The album is an eclectic collection of his instrumental work, modeled after one of his heroes - John Hartford - who as legend has it, was buried in a Batman cape. The recording session for this project was scheduled on a whim at the Butcher Shoppe in Nashville, TN with Eli West (guitar, banjo), Christian Sedelmyer (fiddle), and Clint Mullican (bass). The compositions highlight Andrew's skills as an instrumentalist, while showcasing that his writing skills are not confined simply to poignant lyricism. Although the tunes have been making cameos in Mandolin Orange sets, these winter west coast shows will provide an outlet to experience Buried in its full, instrumental glory. With Buried, Andrew follows in the footsteps of his previous accolades with MO. The Mandolin Cafe said "Marlin joins his heroes as a mandolinist of note, and a talent for the ages," while Red Line Roots praised the album saying "Buried In a Cape is (in my opinion) the best record to be released in 2018. For those of you who are already fans of instrumental music, this will be your go to for years to come. For those who are not fans of instrumental music, listen to this album and then I'll say 'welcome to the club'." For these shows, Andrew will be joined by his Buried In A Cape recording band (Christian Sedelmyer, Eli West, and Clint Mullican). This cast of players have history with a list of roots music luminaries including Jerry Douglas, Bill Frisell, Tim O' Brien and John Reischman alongside their acclaimed solo projects.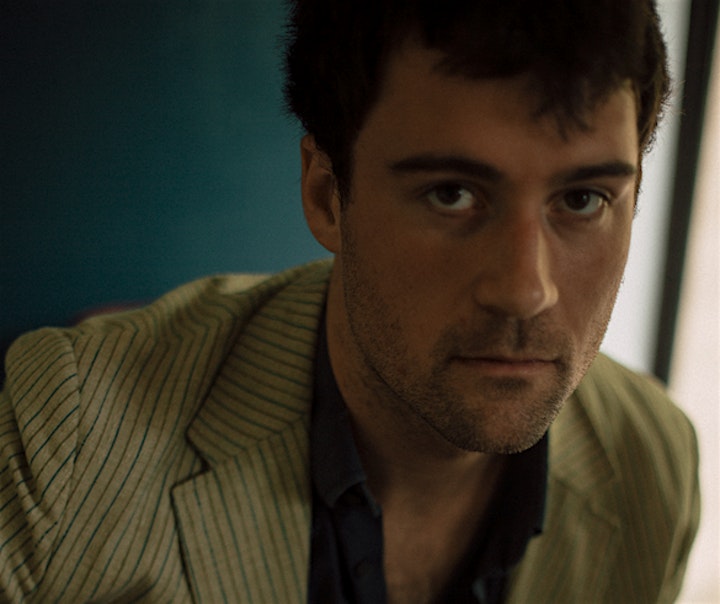 JORDAN TICE
Nashville-based guitarist and songwriter, Jordan Tice, is an exciting young voice on the American roots music scene. He has worked as a sideman to legendary performers like guitarist Dave Rawlings, banjo virtuoso Tony Trischka, folk-rocker Michelle Shocked, and comedian Steve Martin, as well as released four solo albums of original music to critical acclaim. His latest release, Horse County, features his singing and songwriting in addition to his established instrumental-writing and guitar-picking skills with a sound that calls to mind the music of Roger Miller, John Hartford, and Norman Blake. In addition to his solo work and work as a sideman he is also a part of the instrumental supergroup, Hawktail which features members of Punch Brothers and Crooked Still. He has toured the US, Europe, and Australia and has been featured on Live from Here (formerly Prairie Home Companion) as well as at many festivals such as the Telluride Bluegrass Festival, the Grey Fox Bluegrass festival and the Strawberry Music Festival. He is currently working on a new solo fingerstyle-guitar record of songs and instrumentals, produced by Kenneth Pattengale of the Milk Carton Kids and due to be released in early 2020.