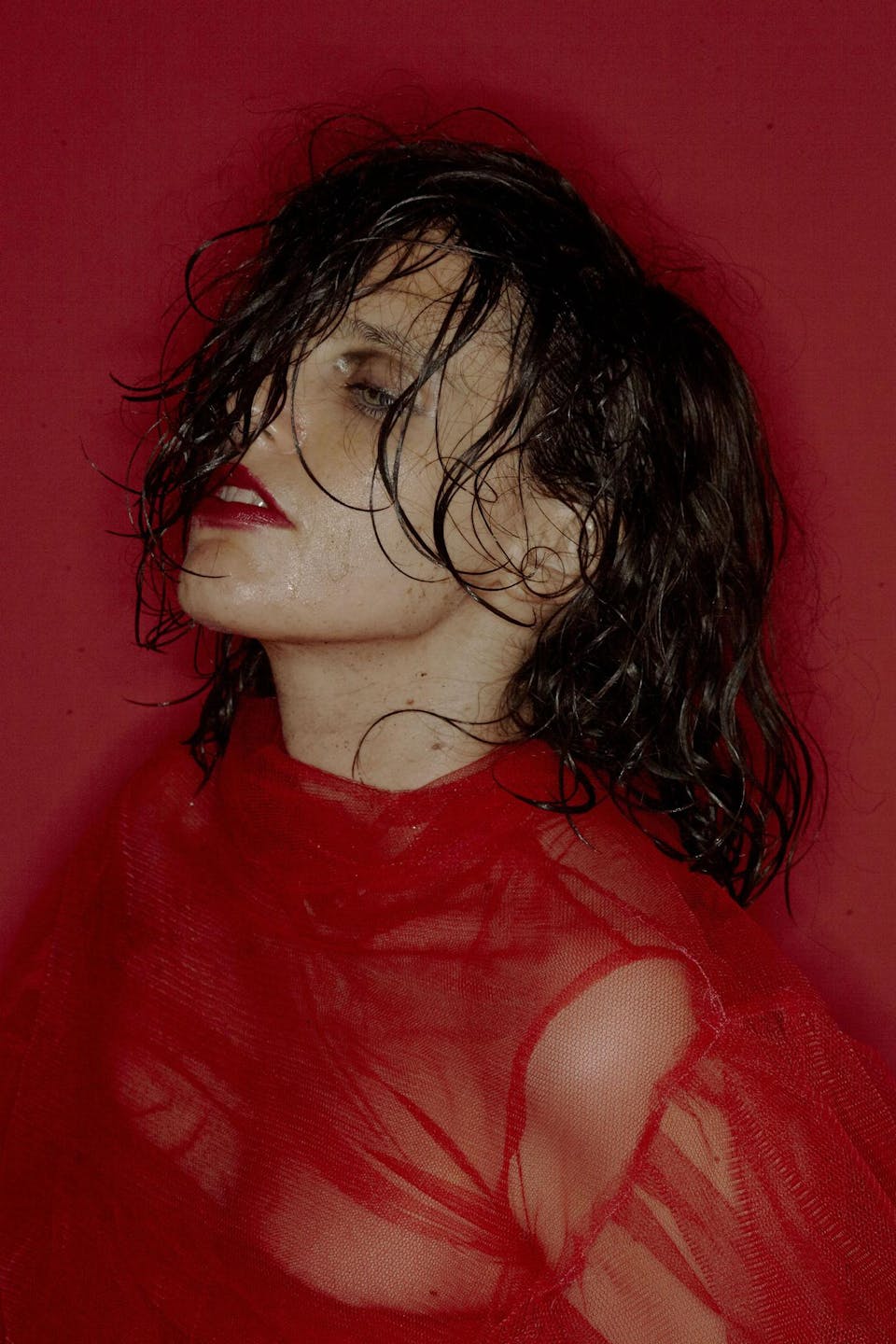 POSTPONED: Anna Calvi
The Echo
Los Angeles
,
California
ANNA CALVI appearing at THE ECHO in LOS ANGELES
Anna Calvi
Hunter, the third album from Anna Calvi, is the embodiment of the feeling of truly letting go. For the art-rock singer-songwriter it was a catharsis, and an opportunity to be more truthful than she has ever been before.
Hunter is a galvanising record which explores freedom. It's about the female protagonist being the hunter; it goes beyond gender, it is visceral and primal.
Calvi has been revered in the British music industry since she emerged in 2011, a soulful songwriter, virtuosic guitarist and captivating performer. Both her self-titled debut album and the 2013 follow-up One Breath were nominated for the Mercury Music Prize, with her debut also receiving a Brit nomination for 'Best Breakthrough Artist'. She's collaborated with Brian Eno, Marianne Faithful and, on the 2014 covers EP Strange Weather, David Byrne. In 2017, she composed the music for The Sandman, an opera directed by Robert Wilson.
Hunter was written during a turning point in Calvi's life; her 8-year relationship had ended and she had moved to Strasbourg to start a new life with a French woman. "I moved to France not knowing anybody other than my partner. It enabled me to really reimagine who I was and question my identity. My girlfriend encouraged me to explore myself in a way I never had before - I was exploring pleasure, and my sense of gender, which is something I had been suppressing for a long time. Through the process of making this record and writing these songs I found myself questioning whether I wanted to identify as a "woman', with all the limitations that this label brings. However, I don't feel I identify as a man, either. As well as my own very intimate journey exploring my sense of gender, I was inspired by this electric moment of artists and the wider community talking about gender and sexuality. I wanted to write an album where the woman is seen as the hunter, rather than her usual stereotypical role in our culture as the hunted."
The feeling of closing your eyes and letting loose something wild and passionate is one that fuels Hunter. With primal percussion, unleashed guitars and striking lyricism, it's a visceral album in which Calvi pushes the limits of her guitar and voice beyond anything she's recorded before. "I always liked the idea of an interplay between my voice and the guitar, and I wanted to take it further, to really express a sense of freedom." She has long been considered an accomplished guitarist by the music press, but on Hunter she lets go with the instrument, colouring outside the lines on her electrifying solos.
In part, this new rawness comes from Calvi's work with esteemed producer Nick Launay on the record. "We would stay up all night if we were onto something good. It was the most creative experience I've ever had with a producer. Anna and her band were joined in Konk studios by Portishead's Adrian Utley on keys and The Bad Seeds' Martyn Casey on bass.
All of this new inspiration comes through in the charged energy of lead single "Don't Beat the Girl out of my Boy." Calvi explains, "It's a song about the defiance of happiness. It's about being free to identify yourself in whichever way you please, without any restraints from society."
The song "Alpha" sees her do this to powerful effect. "I question why strength is seen as a masculine trait. I like the idea of the alpha human, who is at once filled with bravado and insecurity. I wanted this record to feel primal and rousing" says Calvi.
Hunter's real strength is in its contrasts: between extremes of power and vulnerability, beauty and rawness. On several songs rather than rebel against the way things are, Calvi envisions a utopian alternative. With the ghostly closing ballad "Eden," for example, she reimagines the difficult teenage moments of a queer person as an idyll. With its soaring angelic vocal and shimmering melodies, she depicts a stolen moment with a new lover as a sweet, vulnerable, pure experience.
Likewise, on "Swimming Pool", guitars glimmer like the surface of the water in David Hockney's paintings, which provided the inspiration for the song. At the time Hockney was painting them, in 1960s LA, there was still shame around being gay in the public eye; but in the summer-hued world of his paintings, queerness was sheer joyfulness and calm. "That's important for me", reflects Calvi. "The defiance in experiencing pleasure shamelessly; I just find that really powerful." On the title track "Hunter," she also celebrates the transcendent aspects of pleasure, and finding a community and home in queer spaces. Calvi's own safe space is the stage: "Being on stage is the one time I feel permitted to be the person I can't be in my everyday life", she reflects. "Onstage I want to test how far I can take the extremes of strength and vulnerability."
It was important to Calvi that the record was as vulnerable as it is strong; as beautiful as it is harsh; as much about the hunted as it is about the hunter. But she's careful not to characterise any of these traits as "masculine" or "feminine" – the whole point is that one person, of any gender, can be both. The power is in the contrast itself; in the way she oscillates between extremes, sounding freer than ever before. She wanted to express herself while being "free from the story that either gender is given, free from worrying how people would judge me on what I want to do with my body and myself. For me, that's quite a utopian vision."
Website | Facebook | Instagram | Bandcamp | Soundcloud |MySpace
EVENT DATE, TIME, TICKET PRICE, AND LINEUP ARE SUBJECT TO CHANGE. Support acts are subject to change.
The maximum number of tickets available per purchase for each event is the maximum number permitted per customer. Your name, credit card, address, and email address will be verified. Spaceland Presents/The Echo or Eventbrite reserve the right to cancel any orders in excess of the stated ticket limit.
Any tickets suspected of being purchased for the sole purpose of reselling can be cancelled at the discretion of Spaceland Presents/The Echo or Eventbrite.