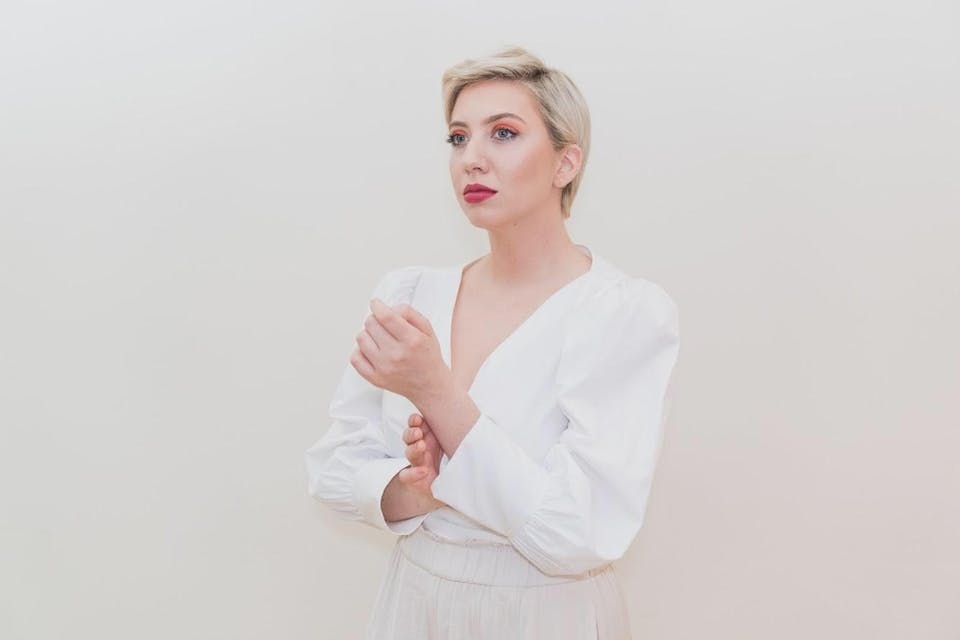 The Echo & Wide-eyed Present
Beck Pete
Colyer, Leah Capelle
The Echo
Los Angeles
,
CA
$10.00 - $12.00
Sales Ended
BECK PETE at THE ECHO on FEBRUARY 26, 2020 with COLYER, and LEAH CAPELLE
BECK PETE
My name is Beck Pete. I am dedicated to love, feelings, self-awareness, and telling stories about those things. I am a muse-based writer, inspired by moments and people that make me feel a little extra alive. For the rest of my life, I just hope to make people feel less alone and more understood. Ok I lied. I DO want that, but WHAT I WANT MOST OF ALL is to make cohesive art motivated from a real place that helps ease people into understanding that vulnerability and strength can only exist in tandem. Nice to meet you. I can't wait to show you my whole heart.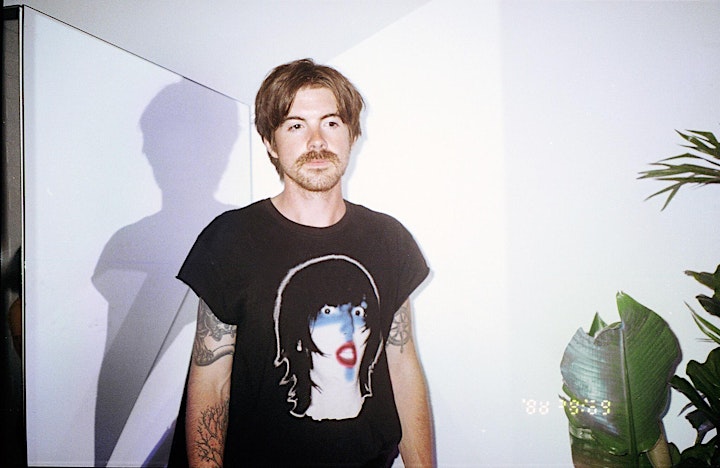 COLYER
Steven Colyer, known as Colyer is a uniquely versatile artist. Not only a singer/songwriter but a multi-instrumentalist and producer as well. His lyrics honest, his sound raw, Colyer dishes out songs deep from within his soul with passionate vibrancy. Born in the South, raised in the Midwest, and now in Los Angeles, Colyer has been crafting his album one single at a time. Silver vocals with soulful grooves and old school flares, in a fresh fashion he proves that rock n' roll still has a soul.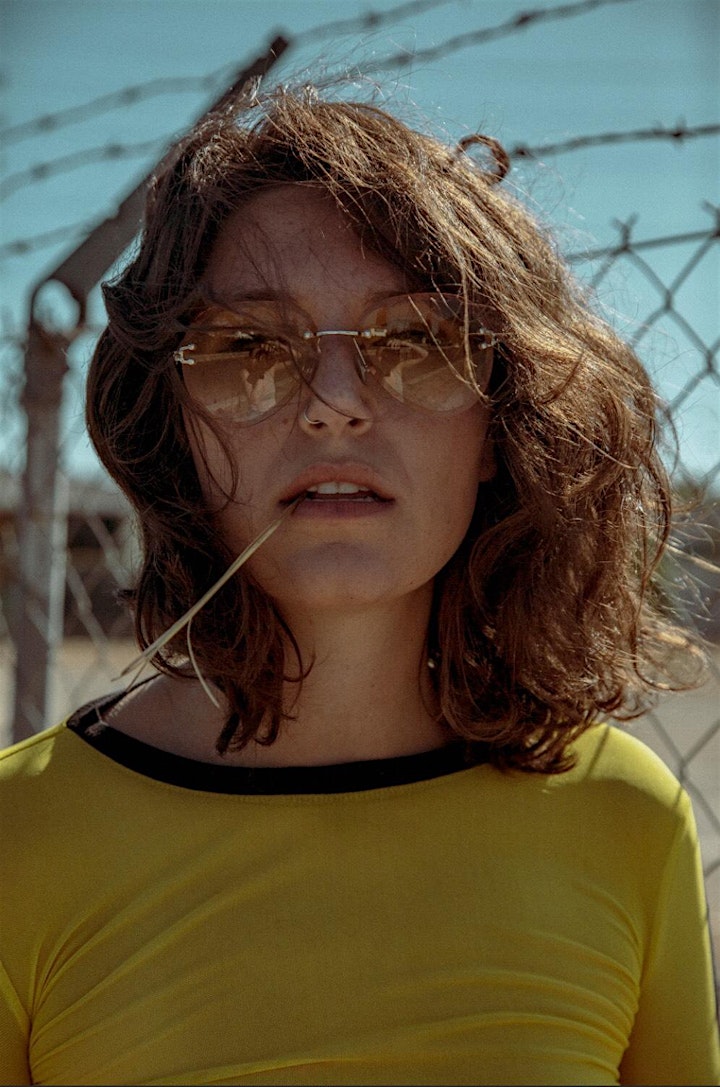 LEAH CAPELLE
Leah Capelle is a pop/rock singer-songwriter from Chicago now based in Los Angeles.
Earlier this year, Capelle released a visual for "Settle Down," a dauntless feminist ballad exploring identity, acceptance, and empowerment. We see Capelle completely
vulnerable and exposed while also carrying a weight on her - a myriad of paint colors symbolizing societal projections and expectations placed mainly on women. The single - produced by Grammy-winning
Jeff Bova (Eric Clapton, Celine Dion, Cyndi Lauper, Yoko Ono, Billy Joel, and many more) - dropped ahead of the new year along with Capelle's
giants EP. Often compared to early icons like Alanis Morissette and Fiona Apple as well as buzzworthy artists such as Phoebe Bridgers, Mitski, and Molly Burch to name a few, Capelle has grown her
fanbase to nearly 100K on social media independently thus far and is using her platform to make her voice (and yours) heard. Capelle has since refined her alternative sound with her two new singles
alder lake and know me better in 2019, hot off of hitting the road on a midwest tour in this summer.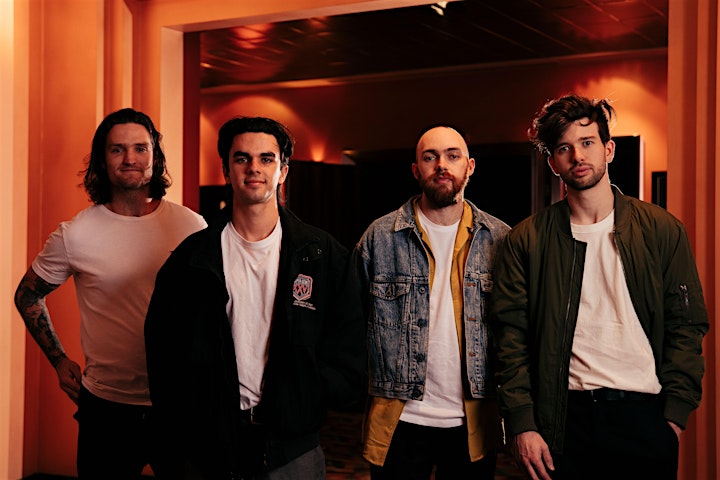 MOBS
Drawing inspiration from both the musical and cinematic era of the 1980's, MOBS the Melbourne based quartet have spent a lot of time crafting their niche sound. Mixing old: Phil Collins, Peter Gabriel, Billy Ocean, Tears for Fears; with new: COIN, LANY, LAUV, The 1975, M83. Writing songs from the perspective of main characters in specific classic 80's films is just one of the ways the band intend to stand out, bringing another dimension to their story. 'We have always been a huge fan of the 80's era musical and cinematically' says Matt Purcell 'To gel these 2 concepts together we believe it represents our vision within the band'.
MOBS has a rich history, beginning in 2015 as an acoustic duo of Michael Ashfield (Guitar) and Jordan Clarey (Vocals/Keys), but soon growing to include Matt Purcell (Drums) and Scott MacDougall (Bass/Keys). In early 2017 MOBS was introduced to the world, debut EP's 'Bad Love' and 'You Want Beauty' received instant commercial success on International Radio and TV. Tracks 'Dark Side Of A Good Thing' and 'Say Anything' boasting rotation on Hit FM, KISS FM alongside live TV appearances on USA's MTV and Channel 9. The band were also featured in a plethora of US Press outlets including Alternative Press Magazine, Rock'n'Load, New Noise Magazine and Alt Wire, covering the band multiple single releases. Not wanting to miss a beat MOBS took the opportunity to tour across Australia and China with the likes of With Confidence, The Maine, and Deaf Havana. Closing the EP cycle left MOBS perfectly poised for what was lined up next.
'Cinema Paradiso' - the bands Debut Album due for release on World Wide Label Rude Records in February 2020 encapsulates the bands international goals. Following the Label signing, the band struck deals with internationally renowned UK based Booking Agency ITB (Aerosmith, Blink 182, Neil Young) and US Powerhouse Agency Sound Talent Group (Killswitch Engage, Black Label Society, Run DMC). Boasting a strong international presence, the band look to the future and their impressive international touring schedule in support of the Debut Album - Multiple trips across the pond to the UK and Europe alongside a gruelling yet rewarding US tour schedule supporting Set It Off, Capstan and Cherry Pools. 2020 is just the start of breaking out of Australia for MOBS.
MOBS, who have always entertained and won fans over with their catchy melodies and high energy live performances will be bringing these new tracks on the road with them throughout 2020, with invites to iconic overseas festivals including UK based 'The Great Escape', and 'Sound City Liverpool', and multiple US & Canadian Tours early in the year. 'The nostalgic pop sound that we have created is something that we have been working on for a really long time and it's amazing that we have the opportunity to take these songs overseas and showcase them to people on the other side of the world' mentions Scott.
'We are all very positive' Jordan says 'We want to show the world who we are. We love what we do and we want to grow and continue this very exciting journey together'