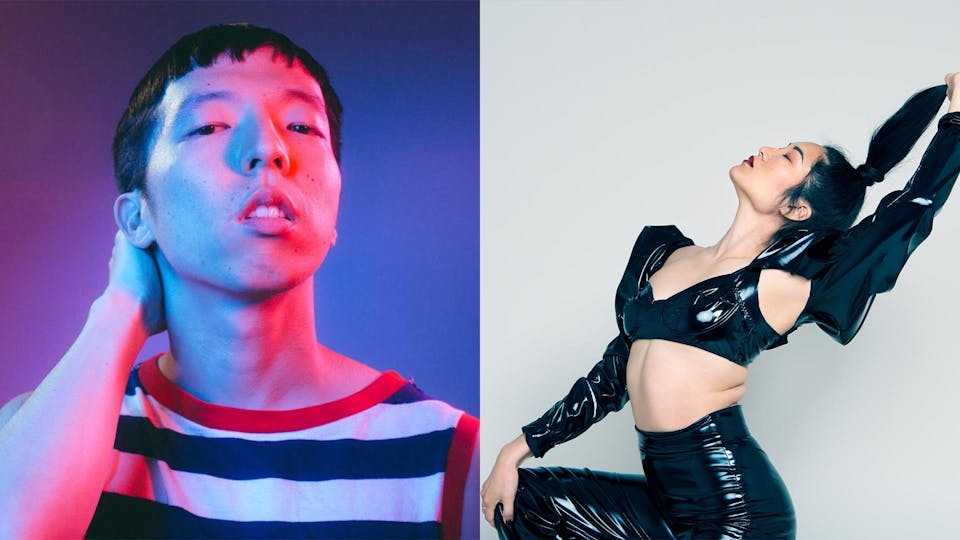 Bridesmen | KAYE
Bridesmen, KAYE
The Echo
Los Angeles
,
CA
BRIDESMEN (Kenton Chen) and KAYE (of San Fermin) at THE ECHO on JULY 30, 2020
BRIDESMEN
Bridesmen is Los Angeles-based Kenton Chen, an indie neo-soul, R&B singer/songwriter who encourages others to find power within themselves and use compassion to enact change. Known for his work on NBC's Perfect Harmony, The Sing-Off, Postmodern Jukebox, and Scary Pockets, Chen departs from his jazz/a cappella roots to explore the darker side of human nature and the struggle to maintain morality in an exclusionary world, i.e. a "bridesman" at a wedding. His latest single "The Times" debuted on Billboard.
KAYE
Charlene Kaye spent her childhood all over the globe—having lived in Hawaii, Singapore, Hong Kong, Arizona and Michigan all before she turned 18. Absorbing both the old soul records of her parents and the 90s grunge on the radio, she quickly became a full-fledged music obsessive, beginning with piano but soon abandoning it to teach herself punk songs on her mother's guitar.
After college, Kaye moved to New York to pursue music. She toured nationally on her first two records from 2012-2014 and played bass and guitar in several Brooklyn bands (including shredding as Slash in an all-girl Guns N' Roses cover band called 'Guns N' Hoses'). In 2014, a mutual friend connected her with San Fermin's Ellis Ludwig-Leone. The two hit it off and, impressed with her voice, Ludwig-Leone asked her to be San Fermin's new lead vocalist.
This led to five years of collaboration and touring with San Fermin, with Kaye's electric frontwoman energy propelling their albums Jackrabbit and Belong (Downtown) to international audiences and festivals worldwide. With them, she played Lollapalooza, Outside Lands, Last Call with Carson Daly, CBS This Morning and more, with CBC hailing her vocals as "vibrant jolts of life" and the New York Times Style Magazine calling them "equal parts wisftul and sexy."
Her first release as KAYE, 2016's Honey EP, is a joyful, raucous collection of pop songs that reflects the sensibilities of an artist who was once equally as obsessed with Destiny's Child as she was with Nine Inch Nails. It was featured in Spotify's New Music Friday, Apple's Best of the Week, and was even featured in Apple's Carplay ad. Press accolades such as a feature on NPR Weekend Edition, New York Times and Rolling Stone followed.
In 2019, she parted ways with San Fermin to return full and unrelenting focus to her solo career. She has just finished recording her upcoming full-length, Night Had Brilliant Eyes, co-producing it with guitarist and producer Kirk Schoenherr (Nick Murphy/Chet Faker).
"I have never shared more of myself in a record," says Kaye. "It forced me to come to terms with my own thorniness and complexity as a woman—the knowledge that I am capable of harm, making mistakes, and loving myself regardless."