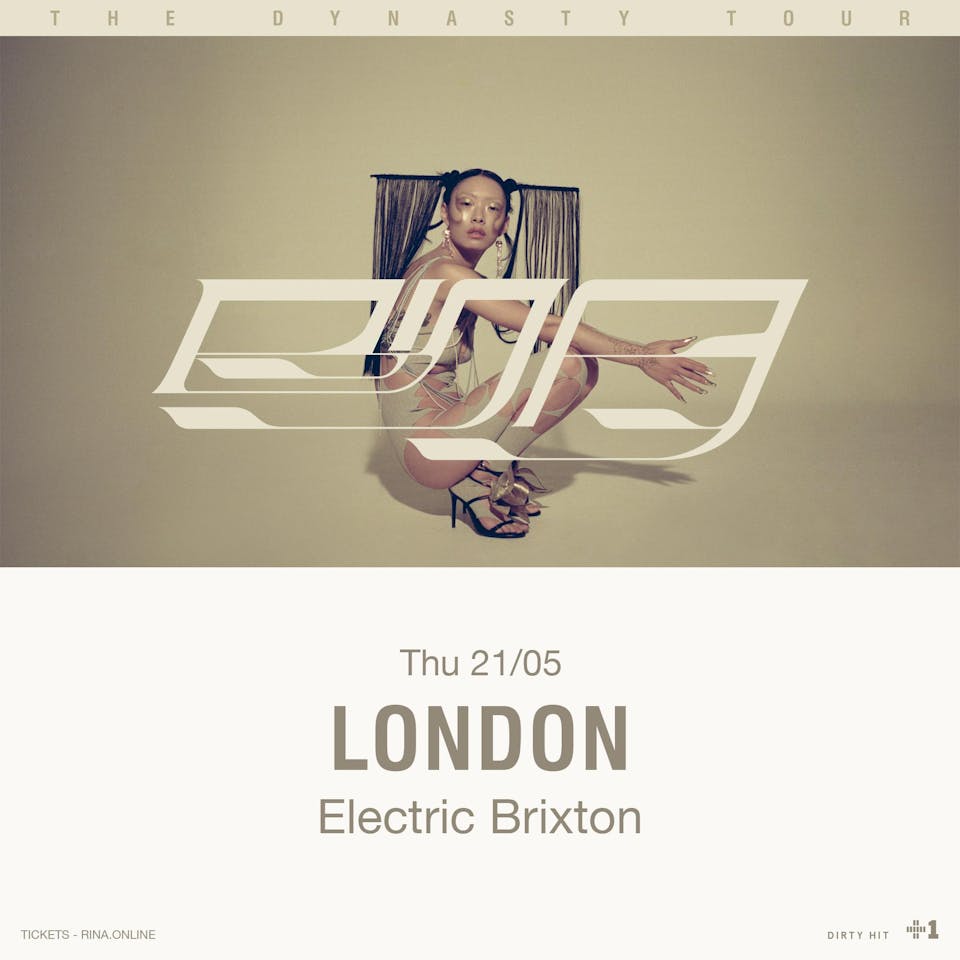 Rina Sawayama
The Regent Theater
Los Angeles
,
CA
.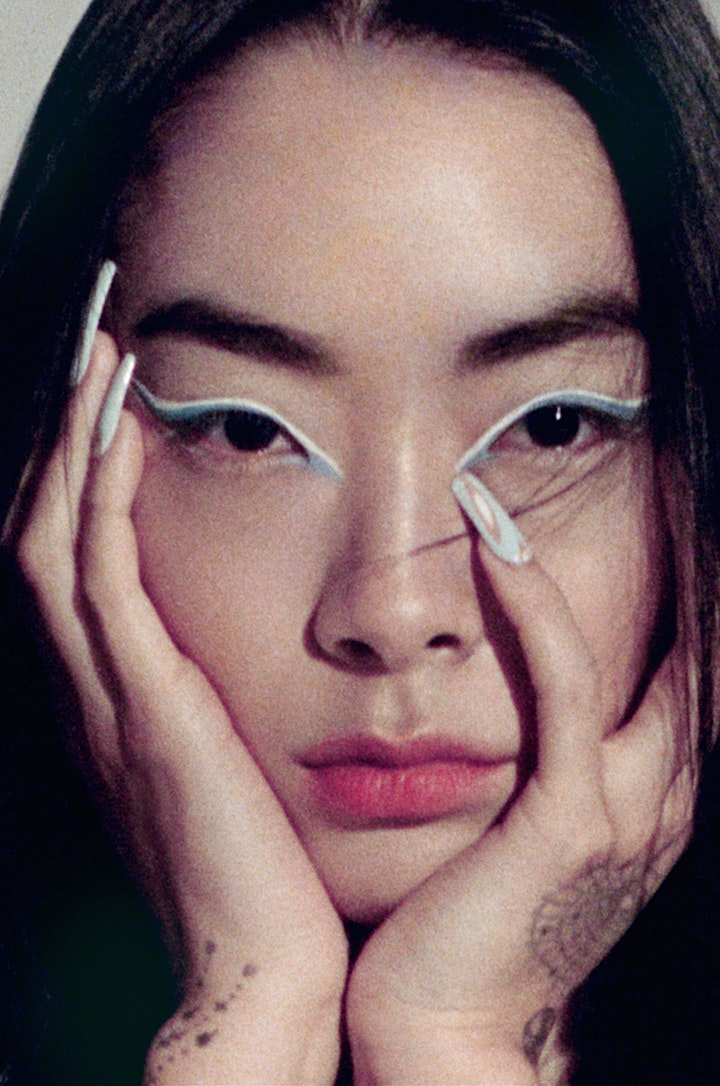 "I just get bored quickly," states Rina Sawayama, aka future pop's brightest superstar. She's talking about her frenetic new single, the Korn-meets-JoJo pop blitzkrieg that is STFU!, the first taster from her forthcoming debut album, and her first release since she signed with Dirty Hit, home to The 1975, Wolf Alice and No Rome. "I always want to go where no one else is going – that's what the artists I love always do," she continues. For Rina, no genre is off-limits, be it the early 00s boyband-era pop bangers that peppered 2017's critically-acclaimed mini-album, RINA; the crystalline R&B of breakthrough single Cyber Stockholm Syndrome or 2018's soulful pansexual anthem, Cherry. It's this daring attitude that's seen her join the upper echelons of left-field pop's current premiere league, a move augmented via support slots with Years & Years and Charli XCX. 2020 is when Rina Sawayama goes fully interstellar, however. "STFU! is there to wake people up," she says, smile beaming.
Perhaps the most interesting aspect of Rina finally signing a record deal is that being independent has always suited her (she'll still be the driving force behind every decision, don't panic). It's what has set her apart all her life. Born in Japan but raised by her single mum in north London, she's always had to fight that little bit harder. Even when her determination and obvious intelligence landed her a place at Cambridge University studying politics, psychology and sociology, she had to put up with bullying and countless micro-aggressions, the continuation of latter inspiring the pent-up aggression of STFU! and its hilarious video. When she graduated and subsequently turned down countless high-paid city jobs, much to her mum's chagrin, she funded her early music by modelling, working her way to the top of an industry with its own problems around race. Even in recent years – despite her hyper-modern bops being written about by the likes of Fader, The Guardian, Paper and the New York Times – she's relied on her side projects as a way of funding her real passion; music. "I've done a lot of brand campaigns recently that I've worked around tours and recording," she says. "It's great, I'm so lucky, but truth be told I didn't keep any of that money, it just went right back into the music. I realised I hadn't saved anything." And that's why Dirty Hit are so important. There's only so much a self-confessed "typical freelance Londoner" can do.
Despite meeting with a long list of major labels, and even having various big money offers on the table, Rina signed with the more independent-spirited Dirty Hit because "they're very artist focused." They can also handle more of the extracurricular things Rina was previously taking on herself. "It gets to a point as an independent artist when you're constantly putting the business before you," she says. "So not having to worry about things like tour flights and visas and advances means I can focus on the show and the fan experience." Central to that fan experience is of course the music, which Rina has been working on since the release of RINA at the end of 2017, both in London studios with her regular collaborator Clarence Clarity, and in LA with the likes of Bram Inscore (Troye Sivan), BloodPop (Lady Gaga), Nate Company (Carly Rae Jepsen) and Nicole Morier (Britney). "I wanted to make the songs better and push myself constantly," she says of working with new collaborators, a list that also includes Danny L Harle, Lauren Aquilina and Jonny Lattimer. "People always want the same thing, but I didn't want to do it." While the majority of her mini-album touched on themes from a more sociological level – our addiction to social media, to nostalgia, and the loneliness that comes from that – the new album touches on more personal themes. "Previously I've put this sort of societal angle on it, because that pleases me, trying to take my story and make it into a bigger thing," she explains. "But I've been using music quite therapeutically recently, to understand things that are happening in my life."
Questions around identity play a big part, specifically Rina's relationship with Japan, with the album's artwork, co-created alongside Dazed Beauty's Ben Ditto, moving away from stereotypes to showcase modern Japan. It's there, too, on the lilting synth-pop of Tokyo Love Hotel, which compares the cost of the pleasures Japan gives to tourists to that of casual sex. "I saw a bunch of people in Tokyo just shouting at the top of their lungs and being drunk and quite Brits on tour," she explains. "It's sad that people from that trip will go home and say how amazing it was and yet they didn't speak to anyone from the city. With Tokyo, I felt like people were fetishising it. In the song there's that line "I guess this is just another song about Tokyo" and feeling sad about that, and how I'm adding to that in a way." The city is also the backdrop for another of the album's big emotional moments, the self-lacerating Bad Friend, which details the demise of a long-standing friendship over a mesh of digitised gospel-pop. "I fell out with my best friend of decades, who was there for me through everything, and we weren't able to save the friendship," she explains. "I saw on Facebook that she'd had a baby and I was like 'I would have been there for her'. Just losing friends in your life because you've not been the best person. I've never talked about something so personal and so specific but that so many people can also relate to. Everyone's been a bad friend at some point. It's about accepting that."
While the album clearly has its heavier moments – there's also Dynasty, a live favourite, inspired by the "dynasty of pain rather than wealth" inspired by her parents' divorce – Rina's also aware of pop's balancing act. "Some songs are about life events and then there are others that are a bit more stupid," she laughs. "In a good way. Pop doesn't always have to be meaningful and heavy." Step forward the throbbing strut of Comme Des Garçon, a song about trying to alchemise the confidence of the gay men that have always shown Rina love. If it sounds like Slow-era Kylie, complete with spoken word interludes, then that's no accident – who better to channel then literal gay icon Kylie Minogue? There's also XS, a song that lives up to its title both sonically and lyrically. Over short bursts of rock guitars and Like I Love You-esque acoustic riffs, Rina outlines the ridiculousness of consumption ("I want more, more, MORE" she sings over juddering beats). "That's the maximal heavy metal guitars with the sweet vocals and the intense guitars, it's the duality of consumption versus minimalism," she explains. "The first verse is about wanting it all, and the new wealth, and then the second is about the price we pay for it." As for the heavy guitars that permeate both XS and STFU! – "Whenever you hear metal it's always a surprise," she smiles – they're just a reflection of a youth spent gorging on Evanescence, Limp Bizkit and N.E.R.D, at a time when pop was impolite and all over the place. For STFU! it was about channelling a chaotic energy, with the switching time tempos a reflection of her experiences as an Asian woman. "The switch into sweetness is what people who deal with these sort of micro-aggressions will do on a daily basis," she sighs. "Trying to make it into a flattering comment when it's actually not."
While Rina is a forward-facing, modern popstar – part of the reason she signed with Dirty Hit is their track record regards sustainability, with eco-friendly touring and merchandise top of their agenda, something Rina is super passionate about too – she's also old school in terms of her passion for music and making it as perfect as possible. She could have chucked out a bunch of one-off singles over the last two years, but chose to return with a proper, story-telling album. That album will also have no guest features because she didn't want to dilute the message. And, central to everything, is the recipient of the music. "I wanted to make sure it was the debut I wanted to make" she says, "and I wanted it to be an experience. I want this album to take people on a journey." Strap in, things have only just begun.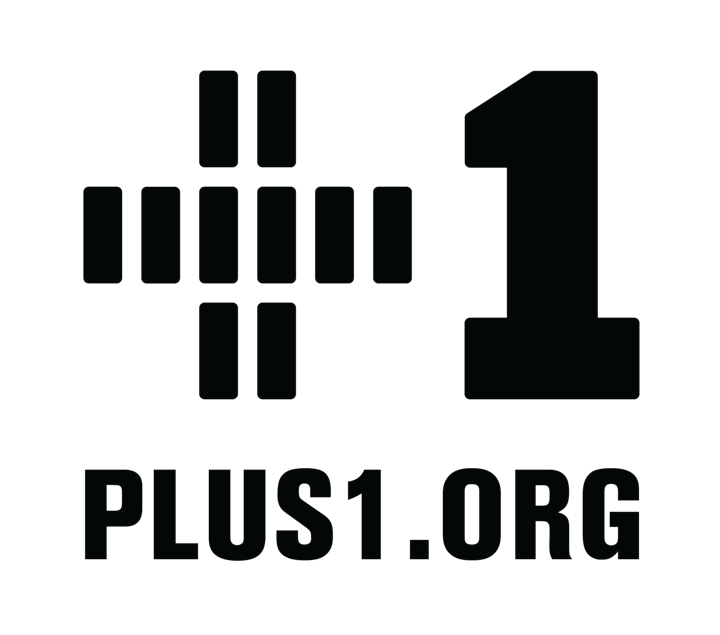 Rina Sawayama has partnered with PLUS1 so that $1 from every ticket sold will go to environmental organizations working to protect the health of our planet and all of its inhabitants. www.plus1.org
PLUS1 COVID-19 RELIEF FUND : JOIN US to support the music community, and those whose physical health, mental health, safety and wellbeing are most at risk.
EVENT DATE, TIME, TICKET PRICE, AND LINEUP ARE SUBJECT TO CHANGE.
The maximum number of tickets available per purchase for each event is the maximum number permitted per customer. Your name, credit card, address, and email address will be verified. Spaceland Presents/The Regent or Eventbrite reserve the right to cancel any orders in excess of the stated ticket limit.
Any tickets suspected of being purchased for the sole purpose of reselling can be cancelled at the discretion of Spaceland Presents/The Regent or Eventbrite.
Be the first to find out about all the new shows at Regent, Echo + Echoplex, and all the other cool shows we have throughout Los Angeles by visiting our website: spacelandpresents.com!
Plus Unlock promo codes for presales to our upcoming shows by signing up to Spaceland's weekly email blast!