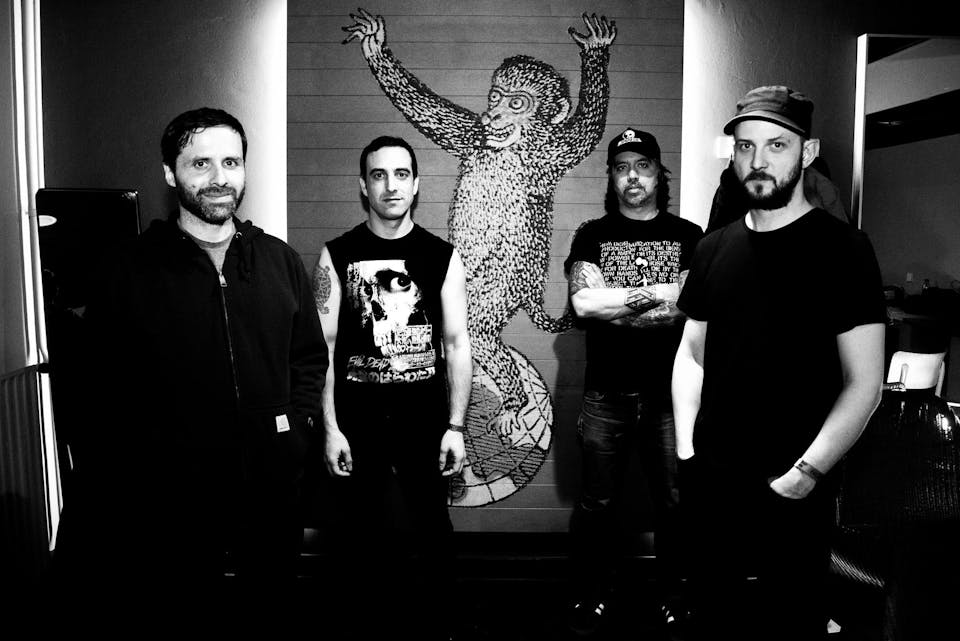 Cave In
Helms Alee, THE PRIMALS
Echoplex
Los Angeles
,
CA
The Echo Presents Cave In, Helms Alee, and THE PRIMALS
Cave In
Cave In is an American rock band that formed in 1995, in Methuen, Massachusetts.
After several members changes in the late 1990s, their lineup solidified with the 1998 release of Until Your Heart Stops through Hydra Head Records.
With their first few releases falling in line with the burgeoning metalcore scene, the band started experimenting with other genres after their first album, later receiving mainstream recognition for their 2003 RCA Records album Antenna and its lead single "Anchor," which had an overall alternative rock style.
The group went on hiatus in 2006, reforming in 2009 with the release of a new EP, Planets of Old, as well as a new LP in 2011, entitled White Silence with both of these seeing a return to Cave In's earlier heavier sound.
Helms Alee
Helms Alee is a Seattle three-piece formed in 2007 by Ben Verellen (Harkonen, Roy, These Arms Are Snakes) and is completed by Dana James and Hozoji Margullis.
The band combines heavy rock with melodic arrangements and seems to have an ear for excellent composing. All members of the band exchange lead vocals duties and occasionally teams up for harmonies.
THE PRIMALS
The Primals began with songs written by John Henry and drummer Andrew Black. In 2015, they self-released a demo LP, and added bassist Chad Fjerstad to the lineup. As a trio, they shifted towards a slightly heavier sound while maintaining the pop sensibility of the early material. In 2017, with their new material, they garnered the attention of producer John Reis, and in turn, Southern Lord Records. On September 7th, 2018, their proper debut, "All Love Is True Love" was released on Southern Lord Records.
Members:
John Henry - lead vocals, guitar
Andrew Black - drums
Chad Fjerstad - bass
EVENT DATE, TIME, TICKET PRICE, AND LINEUP ARE SUBJECT TO CHANGE.
The maximum number of tickets available per purchase for each event is the maximum number permitted per customer. Your name, credit card, address, and email address will be verified. Spaceland Presents/Echoplex or Eventbrite reserve the right to cancel any orders in excess of the stated ticket limit.
Any tickets suspected of being purchased for the sole purpose of reselling can be cancelled at the discretion of Spaceland Presents/Echoplex or Eventbrite.