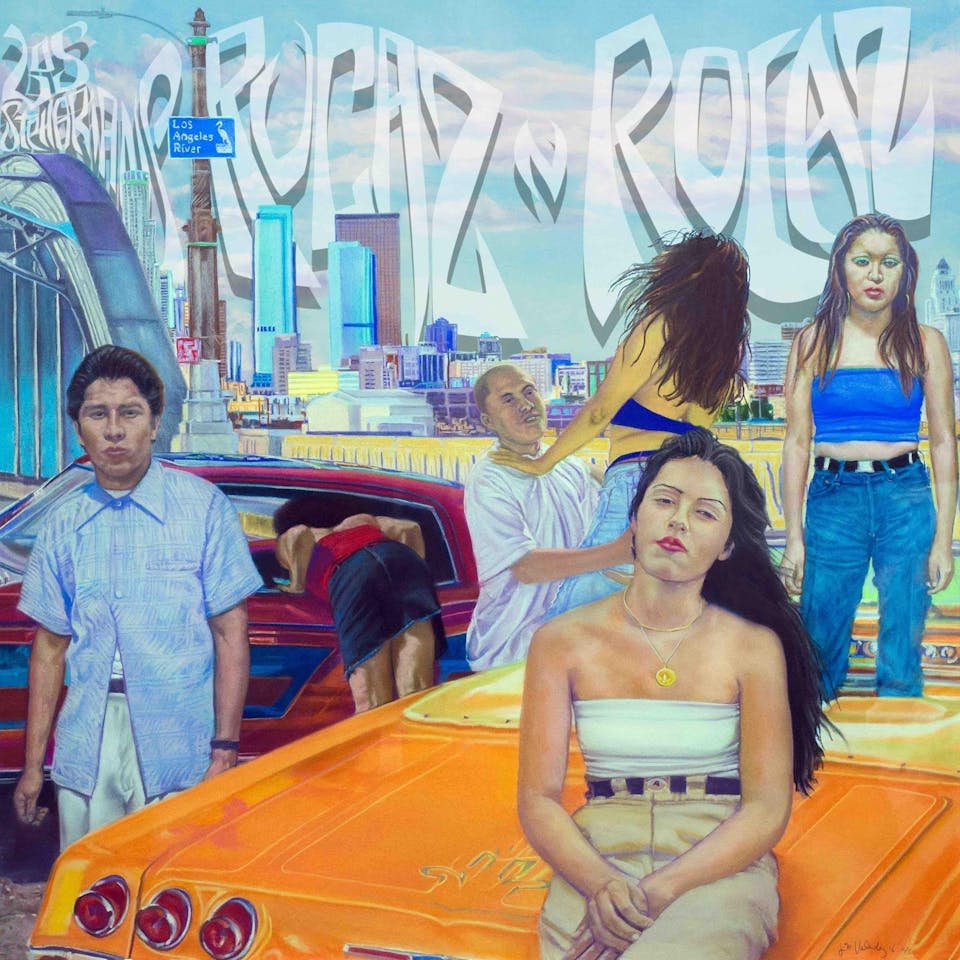 Los Stellarians
La Misa Negra, B-Side Players, Mestizo Beat, El Dusty
The Regent Theater
Los Angeles
,
CA
Celebrate Cinco De Mayo with Los Stellarians! Event hosted by El Dusty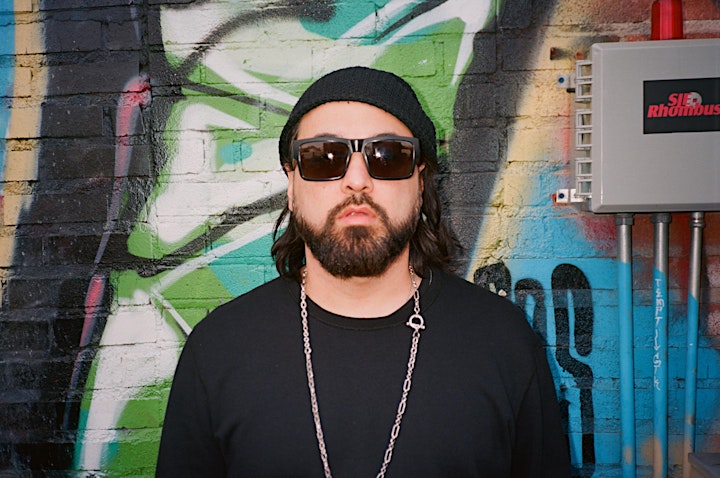 Raised and rooted in Corpus Christi, producer, DJ, and nu-cumbia pioneer El Dusty translates the Southern Texas border experience into new barrio anthems where the MPC2000 sampler and chopped clips of Latin music history collide. Set to drop on September 18th, Trapanera EP marks the first of his collaborative projects since signing with Universal Records, new division AfterCluv, showcasing a turntablist tradition that links Latin classics with the new generation of bass-heavy soundsystem and hip-hop cultures.Trapanera EP is a true showcasing of El Dusty's bi-cultural border identity and the cumbia crunk movement that he's found a home in. Taking "Campanera" by Aniceto Molina, a Colombian cumbia artist who spent the last 30 years of his life in San Antonio, Texas, El Dusty teamed up with 3Ball MTY producer and tribal guarachero innovator Erick Rincón to create a track that's production process was as digital as its sound. Since El Dusty and Erick were never able to meet for a real-time studio session, they worked on the track by sending versions back and forth to each other online, ultimately creating a dramatic 3ball crunk track that highlights the irresistible cumbia sample and 808 drum patterns to ground the sound in the Southern hip-hop tradition.Trapanera EP is primed for the peak times of a tropical bass DJ set. The remix EP includes contributions from Dominican bass producer Freaky Philip, 17-year old German producer Ghetto Vanessa lending a mid-tempo cumbia remix, Svani Quintanilla of Royal Highness' deep tribal guarachero take, EDM remixes from Ricky Mears and Muzik Junkies, and iconic Trinidadian vocalist Angela Hunte serving up a high-energy vocal remix called "Mi Bunda," which Happy Colors also remixes into a relentless crunk-hop track.El Dusty will embark on a tour to promote Trapanera EP, and soon to be released later this year, Cumbia Anthem, We Out Chea, where he'll debut a newly-developed set that expands on his expertise as a long-time turntablist with previous live appearances supporting the national tours for the Kumbia Kings and Baby Bash & Frankie J, and appearances at the Latin Grammy Universal Party, Brisk Bodega Tour, Mad Decent Block Party Tour, Pachanga Fest, and more. The newest version of his set will debut El Dusty's recently-developed live visual projections that he can mix and scratch over, and live percussionists to improvise over the DJ set.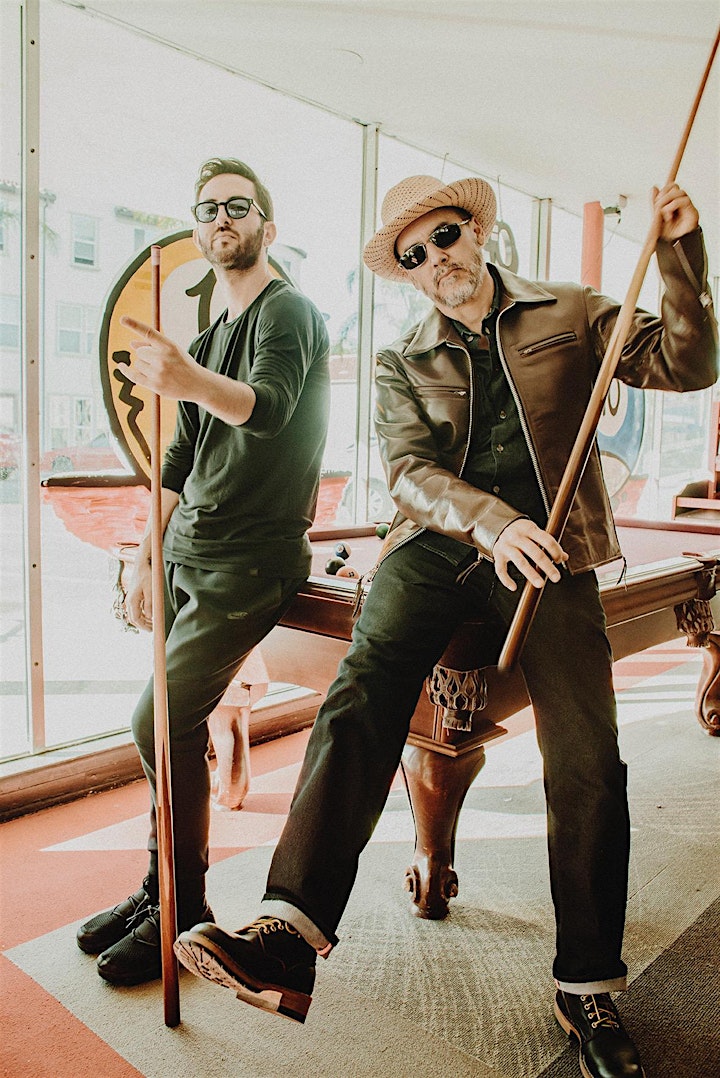 For their 3rd album- Rucaz N Rolaz- Los Stellarians (comprised of SA from 311 and Ryan Siegel of Party Pupils) decided to veer where they left off with their last album- The Mas Chingon- and instead go down a path that felt grittier than their previous two releases. Martinez says, "With the music that shapes lowrider culture there are so many flavors- you've got classic soul ballads of course but there's also electronic-freestyle elements, and harder funk in general, that have been present in Chicano rap since the 80's and beyond. Taking those elements and messing with tempos you can create a lot of layered textures over the course of an album. I think with Rucaz N Rolaz we've achieved that."
"Man, top to bottom Rucaz N Rolaz just feels right. Like when you have sex for the first time you're just like- when can I do that again? That new LS jam is that right there.
Know what I'm saying?"
~ Sancho Campos - singer of East LA band Troublemaking Greaserz
10 songs deep Rucaz N Rolaz is a nighttime walk through Chicano neighborhoods that once and yet still exist - the Westside's of San Antonio and Denver, Barelas in Albuquerque, Rose Hill in LA and the Southside of Omaha. Old 'hoods with patina and that are friendly with Jesus. Where in Summer men walk in wife-beaters that show off faded tattoos, wearing dark glasses and downing beer after beer. Where vintage Monte Carlo's and LTD's are customized.. Rucaz N Rolaz evokes a time and place of uniquely Chicano stories and lives lived.
"Aye, Los Stellarians are that band who play and sing their songs which, of course, you end up falling in love with and can't say no to. You feel like a damn fool for following and loving them because in the end they will leave you like all suave charmers do. But goddamn, you will spend your last dime on those pendejos!"
~ Fermina Fierro - leader of girl gang Las Ferminas
"Yo when I first discovered Los Stellarians it was like stumbling across the most bomb-ass lolo parked on a side street with the drivers window down and the keys left in the ignition.. BOMB!! ~ Brian Ling - Hollywood impresario, club owner and manager of bands Ed Sharpe & The Magnetic Zeros/ Bad Suns
Working class obsessions, vices - smoking, drinking - dreaming of money, mixing semen with bad chicas.. it's all there in this album. Says Siegel - "When I really got into the zone of crafting the building blocks to this record I got scared. I was afraid that at any minute Kid Frost or Cypress Hill would storm the studio and jack these beats. That's only happened one other time which was last album and so I knew that we had something that was straight fire again."
Combined with the tracks the album cover also encapsulates a subculture that is unique to Southern California. Chicano legend John Valadez painted a scene only he could imagine having been immersed in the culture from its inception. Says Martinez - "It was an honor to have a visual from John. I've been a fan of his art for awhile now and his vision took this record to another level."
From the opening tracks of TrippN and Zodiac (the latter coming across as Chronic era Dr. Dre) to the closing cuts of Want This and The Ballad of Benny Beltran (a poignant saga that could be told in any southern bordertown USA) Rucaz N Rolaz is a fitting piece to the catalog Los Stellarians is crafting together.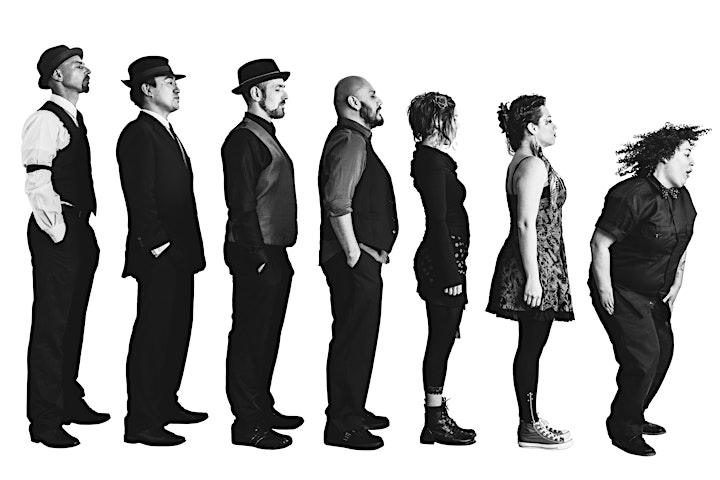 La Misa Negra is a 7-piece band from Oakland, California, known for their unique blend of cumbia and high-energy, Afro-Latin music. On stage, they deliver an electrifying performance that explodes with infectious dance grooves and punk rock energy, powered by horn and accordion-driven riffs, a fierce rhythm section, and a vintage-inspired sound. Since their live debut in the fall of 2011, La Misa Negra has toured the country, sharing stages and festival bills with the likes of Red Hot Chili Peppers, Stevie Wonder, Lenny Kravitz, Thievery Corporation, SZA, Mon Laferte, Julieta Venegas, Ana Tijoux, Bomba Estereo, George Clinton, Antibalas, Budos Band, and Ozomatli. On the strength of their wild and one-of-a- kind shows, they have gained a reputation as one of the most exciting live bands to emerge from the Bay Area in recent years, garnering a diverse fan base that transcends musical, cultural, and generational divides.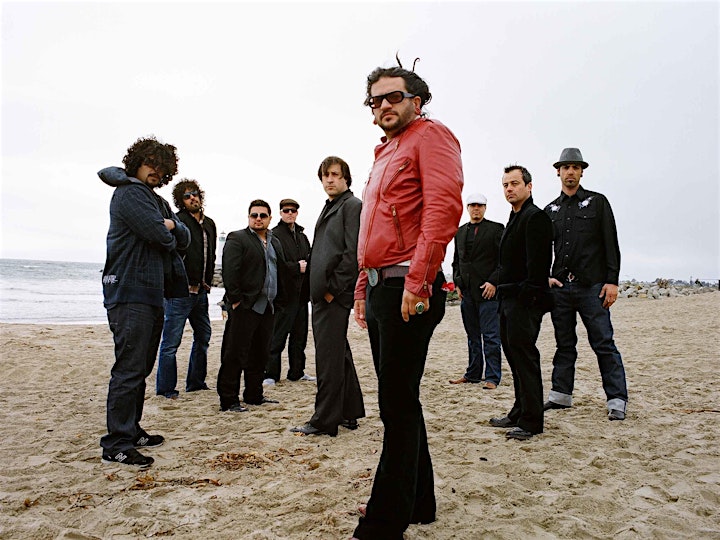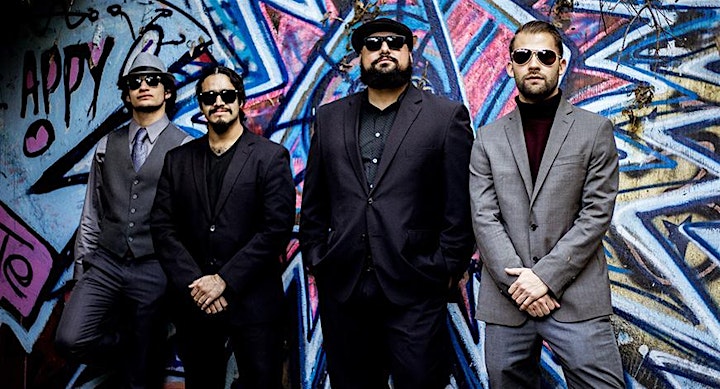 EVENT DATE, TIME, TICKET PRICE, AND LINEUP ARE SUBJECT TO CHANGE.
The maximum number of tickets available per purchase for each event is the maximum number permitted per customer. Your name, credit card, address, and email address will be verified. Spaceland Presents/The Regent or Eventbrite reserve the right to cancel any orders in excess of the stated ticket limit.
Any tickets suspected of being purchased for the sole purpose of reselling can be cancelled at the discretion of Spaceland Presents/The Regent or Eventbrite.
Be the first to find out about all the new shows at Regent, Echo + Echoplex, and all the other cool shows we have throughout Los Angeles by visiting our website: spacelandpresents.com!
Plus Unlock promo codes for presales to our upcoming shows by signing up to Spaceland's weekly email blast!