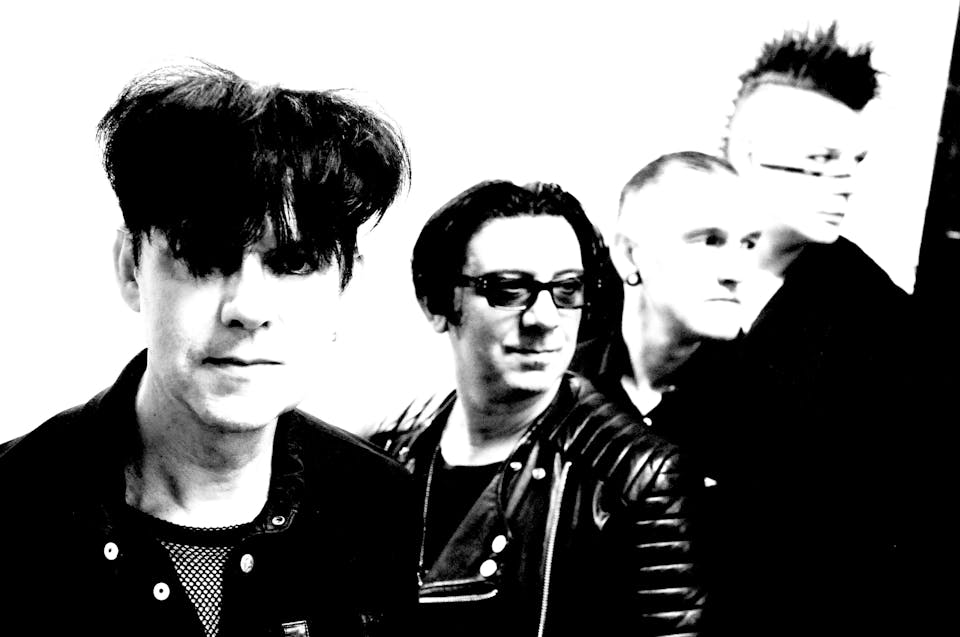 Clan Of Xymox
Twin Tribes, The Bellwether Syndicate, Curse Mackey, Spectres
Echoplex
Los Angeles
,
CA
$25.00 - $100.00
Sales Ended
Part Time Punks is proud to present this mini-Fest of remarkable darkwave sounds headlined by pioneering 4ad darkwave goths CLAN OF XYMOX.
CLAN OF XYMOX -- celebrating the release of their new album!!
Yes, it is unbelieveable isn't it?!?! But it is TRUE. Legendary 4ad darkwave/dreampop pioneers CLAN OF XYMOX are coming back to play at The Echoplex for Part Time Punks again!! IF you were lucky enough to cram into either of the 2 beyond sold out shows they played for PTP in the past few year then you KNOW how incredible the band is live...AND you know this show will ALSO sell out -- and sooner than later -- so grab yer tix NOW!
Listen to CLAN OF XYMOX.
Dark melodic sounds, synthesizers, lyrics about the undead, the occult and parallel universes. This is TWIN TRIBES. Dive in or drown.
Listen to TWIN TRIBES.
THE BELLWETHER SYNDICATE is a group of Chicago-based operatives of the sonic avant-garde, intent on speaking truth to power with a sharp tongue. Fronted by veteran artist William Faith (of Faith and the Muse) and Sarah Rose (aka DJ Scary Lady Sarah), The Bellwether Syndicate are coloring outside of prescribed genre lines, pushing the boundaries of style and substance into something relevant and vital.
Listen to THE BELLWETHER SYNDICATE.
Austin based artist Curse Mackey is best known as lead singer and sample banger of industrial supergroup PIGFACE and tribal industrial act EVIL MOTHERS, and as a member of My Life with the Thrill Kill Kult. Mackey has recently launched a solo electronic industrial/darkwave project that debuted at the COLD WAVES FESTIVAL 2016 in Chicago which includes new material and revamps of classic Pigface and Evil Mothers songs (including Spider Sex and Car Wrecks). Curse's sound is a future forward homage to the surrealistic side of industrial music, with doom fueled drones, slithering synth pulsations and dirty-minded beats layered upon hypnotic noise manipulations, scream of conscious lyrical prose as well as classic Wax Trax-era industrial dance tonalities that evoke the ghosts of early Skinny Puppy, Lustmord, Coil, and the iconic projects Mackey has been a part of.
Listen to CURSE MACKEY.
Based in Vancouver, Canada, this is a SPECTRES mining both the melodic and driving elements of classic post-punk and darkwave sounds, equally propelled by propulsive motorik rhythms or even, at times, the dark & dreamier side of shoegaze. Part Time Punks has been looking forward to hosting this band in LA since their debut album in 2016!!!! Don't miss their LA debut!
Listen to SPECTRES.
THE ECHOPLEX: 6PM / $25adv ($30dos) / 18+