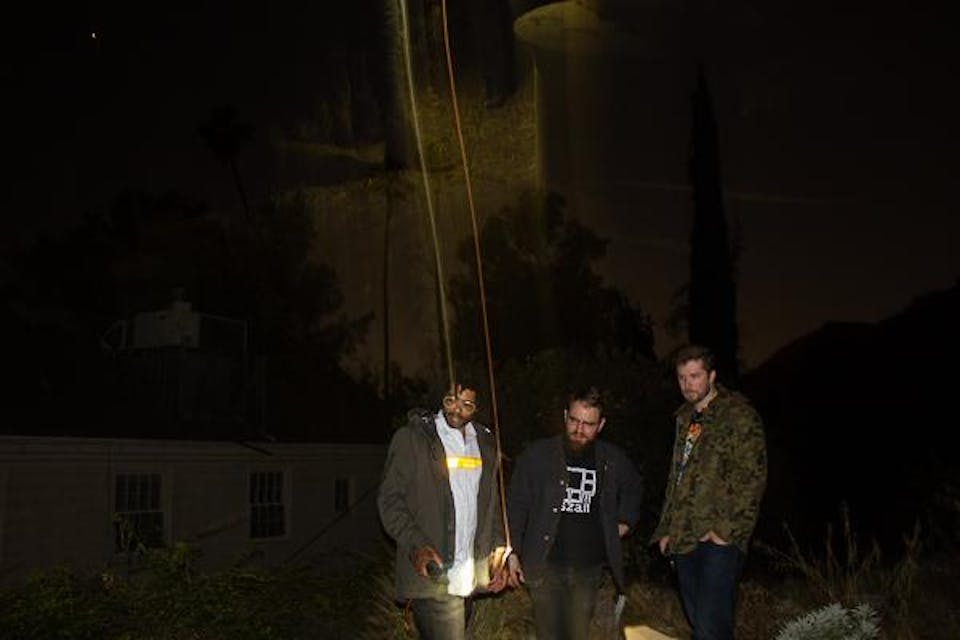 Clipping.
Cartel Madras
Echoplex
Los Angeles
,
CA
CLIPPING. at the ECHOPLEX on MAY 7, 2020 with CARTEL MADRAS
CLIPPING.
The science-fiction visionary Octavia Butler once declared that "there is nothing new under the sun, but there are new suns." The aphorism could apply to any art form where the basic contours are fixed, but the appetite for innovation remains infinite. Enter Clipping, flash fiction genre masters in a hip-hop world firmly rooted in memoir. If first person confessionals historically reign, the mid-city Los Angeles trio of rapper Daveed Diggs and producers William Hutson and Jonathan Snipes have spent the last half-decade terraforming their own patch of soil, replete with conceptual labyrinths and industrial chaos. They have conjured a mutant emanation of the future, built at odd angles atop the hallowed foundation of the past.
Their third album for Sub Pop, There Existed an Addiction to Blood, finds them interpreting another rap splinter sect through their singular lens. This is clipping's transmutation of horrorcore, a purposefully absurdist and creatively significant sub-genre that flourished in the mid-90s. If some of its most notable pioneers included Brotha Lynch Hung and Gravediggaz, it also encompasses seminal works from the Geto Boys, Bone Thugs-N-Harmony, and Three 6 Mafia and the near-entirety of classic Memphis cassette tape rap.
The most subversive and experimental rap has often presented itself as an "alternative" to conventional sounds, but Clipping respectfully warp them into new constellations. There Existed an Addiction to Blood absorbs the hyper-violent horror tropes of the Murder Dog era, but re-imagines them in a new light: still darkly-tinted and somber, but in a weirder and more vivid hue. If traditional horrorcore was akin to Blacula, the hugely popular blaxploitation flick from the early 70s, Clipping's latest is analogous to Ganja & Hess, the blood-sipping 1973 cult classic regarded as an unsung landmark of black independent cinema, whose score by Sam Waymon, the band samples on "Blood of the Fang" and inspired the album's title.
From the opening "Intro," Clipping summon an unsettling eeriness. Diggs sounds like he's rapping through a drive-thru speaker about the bottom falling out, bodies hitting the floor, and recurrent ghosts. You hear ambient noises, footsteps and shovels. The hairs on your arms stick up like bayonets. You can practically see the knife's edge, sharp and luminous.
Each song contains its own premise and conceptual bent. There is "Nothing Is Safe," a reversal of Assault on Precinct 13, where the band create their own version of a John Carpenter-inspired rap beat and the cops are the ones raiding a trap house. Diggs sketches the narrative from the perspective of the victims, full of lurid and visceral details and intricate wordplay. The windows are boarded and sealed, the product simmers on the stove, the bodies sleep fitfully in shifts. Then law enforcement arrives and the bullets start to fly.
"He Dead" turns police officers into werewolves while Diggs flips Kendrick Lamar's "Riggamortis" into something gravely literal."All In Your Head" finds Clipping re-contextualizing the pimp talk of Suga Free and Too $hort into a metaphor for an Exorcist-style possession. The album contains interludes featuring hissing recordings of demonic invasions and guest appearances from Griselda Gang's Benny the Butcher and Hypnotize Minds horror queen La Chat. Other tracks feature contributions from noise music legends The Rita and Pedestrian Deposit. It all ends with "Piano Burning," a performance of a piece written by the avant-garde composer Annea Lockwood. Yes, it is the sound of a piano burning.
In the hands of the less imaginative or less virtuosic, it could come off as overwrought or pretentious. Instead, Clipping annex new terrain for a sub-genre often left for dead. In its own way, one could compare what they've accomplished to Tarantino's post-modern reworkings of critically overlooked but creatively fertile blaxploitation, horror and spaghetti western cinema.
Everything fits neatly into the broader scope of the band's career, which has seen them expand from insular experimentalists into globally recognized artists. Since the release of their first album in 2013, Diggs has won a Tony and a Grammy, as well as co-written and starred in 2018's critically hailed Blindspotting, while Snipes and Hutson have scored numerous films and television shows.
Clipping's last album, the 2016 afro-futurist dystopian space opus Splendor & Misery was recently named one of Pitchfork's Best Industrial Albums of All-Time. Commissioned for an episode of "This American Life," their 2017 single "The Deep" became the inspiration for a novel of the same name, written by Rivers Solomon and published by Saga Press. But it's their latest masterwork that embodies what the band had been building towards — a work that finds them without peer. This is experimental hip-hop built to bang in a post-apocalyptic club bursting with radiation. It's horror-core that soaks up past blood and replants it into a different organism, undead but dangerously alive. It is a new sun, blindingly bright and built to burn your retinas.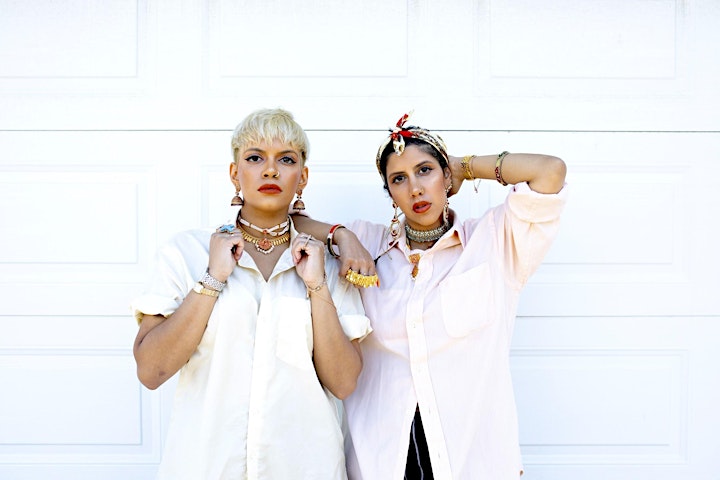 CARTEL MADRAS
Cartel Madras is a Calgary based hip-hop duo who are spearheading a new genre of Trap music, Goonda rap. Madras born sisters Eboshi and Contra are known for their confrontational, high- energy and sexually demanding style of rap; this rising rap duo flaunts their South Indian identity with authority and expresses their gender and sexuality with a candor that is imperative to why and how Cartel Madras exists.
Sexuality (de-stigmatization thereof), racialized identity, and gender identity are a few recurring themes that listeners may encounter in the musical stylings of Cartel Madras. Though these themes are present in hip hop already, Cartel Madras seeks to subvert the normative roles which are applied to immigrant women, in this space. In its conception, the group was conceived of to unabashedly and authentically represent the under-represented. Known for their live performance style, often compared to watching and being a part of a full-blown riot, Cartel Madras delivers their music by combining elements of the underground trap, queer and punk scene. It is through word of mouth that followed their first year of performing that their rise has been so quick and their story has found its way into several media publications.
Cartel wanted their live styling to be an energy that could be conveyed in their recorded sound as well. In their debut EP, TRAPISTAN, Contra and Eboshi enter the world of Trap loud and abrasively, signaling to their growing fan base that they intend to bring something entirely new to Hip Hop. Over booming beats, the sisters rap with ease through a new genre that brings together Trap, House, and Gangster Rap with the narratives of being Tamil born, immigrant raised, and sexually awakened as woman of color and woman who are queer.