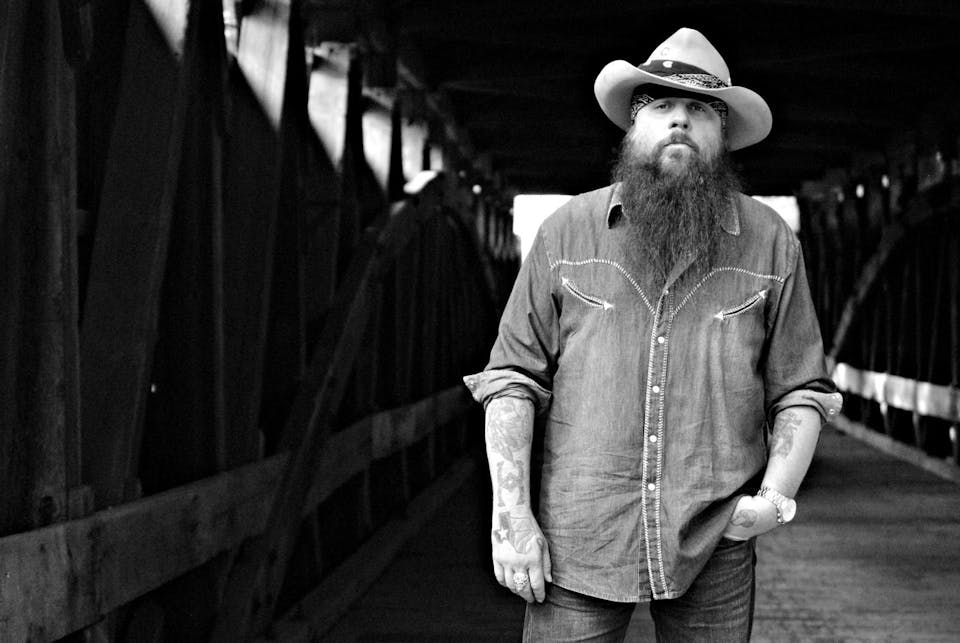 Grand Ole Echo, Roots Roadhouse, & Friends in Low Places Present
Dallas Moore
Sarah Gayle Meech, Rob Leines
The Echo
Los Angeles
,
California
DALLAS MOORE appearing at THE ECHO in LOS ANGELES with Sarah Gayle Meech and Rob Leines!
DALLAS MOORE
Dallas Moore's old-school country sound developed honestly, following over 20 years of sharing stages and studios with his honky-tonk heroes. Satellite radio support, paired with a willingness to perform over 300 shows a year, finds the seasoned veteran positioned to reach the Americana masses with his forthcoming album Mr. Honky Tonk.
Tastemakers have taken note already, with the Dallas Moore Band crowned the Ameripolitan Music Awards' 2017 Outlaw Group of the Year. The award came after three prior nominations for the band No Depression credits with bringing "hangovers and excitement to outlaw country fans everywhere."
Recent career strides caught the attention of producer/country-music heavyweight Dean Miller, son of Roger Miller and an accomplished songwriter himself, having penned tunes with George Jones, Hank Williams III, Jamey Johnson and more. Miller entered Baird Music Group's Nashville studio with Moore and his band to record what was originally planned to be a five-song EP. "Out of all the things we've ever done, I think Dean captured what I do way better than anyone else we've ever worked with," Moore says. "It was the best recording experience I ever had."
The EP turned album after its barnstorming title track—a song Moore actually wrote 20 years prior—gained serious traction on Sirius XM satellite radio's Outlaw Country channel. The album's other tunes came more recently, all of them written in the past year and a half, making them clearer snapshots of how sharing stages (and rounds of shots) with his country-music idols has impacted his songwriting. "In the last several years, I've been real blessed to tour with a lot of my songwriting influences, and they've helped me improve my craft," Moore says. "Guys like Dean Dillon, Billy Joe Shaver and Ray Wylie Hubbard have been so supportive. It's really cool when your heroes become your friends, and that's what happened in the past several years."
Moore's stage show—already seen in years past by fans of Willie Nelson, Merle Haggard The Allman Brothers Band and Lynyrd Skynyrd—has improved with every opportunity to open for an iconic country or Southern-rock artist. "If you're playing in the slot before Dean Dillon," Moore says, "You'd better not suck."
Another crew of country luminaries performed on the album, including harmonica legend Mickey Raphael (Willie Nelson, Waylon Jennings, Chris Stapleton), famed Nashville session bassist Michael Rhodes and pedal-steel master Steve Hinson. "We walked in to the studio and saw all of these incredible players lined up," Moore says. "I thought they were there to play with someone else!"
Even with such ample backing, the main attraction on Mr. Honky Tonk is still Moore and his deft skill as a songwriter and lyricist. Like so many of his inspirations, he's an ace at spinning relatable stories. On "Killing Me Nice and Slow," he weaves an impactful tale of lost love ("It's a long way down when you're higher than a Georgia pine on love and whiskey the night before / Then you hear the slamming of the door"). From there, Moore puts his spin on time-tested country tropes such as celebrating place ("Texahio," a nod to splitting time between Texas and his native Cincinnati) and balancing Saturday-night hellraising with Sunday-morning God praising ("Shoot Out the Lights").
Moore's mother—a bluegrass and gospel performer herself—bought her son his first guitar when he was 16 years old. Before that, sports had been his first priority. "My big claim to fame back in those days—one year I beat out Ken Griffey Jr. for the most home runs in the league," Moore says. "But then I got a guitar the next year, and I quit—I walked away as a winner!"
A few years later, Moore enrolled at Northern Kentucky University to study jazz and classical guitar. But he found his true calling in a less high-brow environment around the same time, performing on the local bar scene in a country house band. Multi-night stints playing classic covers set a precedent for the Dallas Moore Band's sound and unrelenting tour schedule. And Moore's gruff vocals have made him an ideal singer of songs about hard luck and harder living as far back as his 1991 debut LP, My Heroes Have Always Been Cowboys.
Once Mr. Honky Tonk arrives in February, expect Moore to play nonstop in support of his new album. He played a whopping 327 shows in 2017, and that was without an album to promote. Who knows, he might just play solo or with his band every single night in 2018.
The Dark Horse Rider album featuring 10 new Dallas Moore originals was released on Sol Records in January of 2015. The Dallas Moore Band was nominated for Outlaw Group of the Year at the 2016 Ameripolitan Music Awards in Austin,Texas and for Country Artist of the Year and Singer/Songwriter of the year at the 2016 CEA Awards in Cincinnati, Ohio.
Moore's next release, a live acoustic album of new original music titled DALLAS MOORE: LIVE AT THE BULLITT COUNTY JAIL is slated for release in October 2016 on SOL Records.
Dallas Moore's music is featured regularly on SiriusXM Satellite Radio's Outlaw Country Channel 60, CMT.com, Yallwire.com and terrestrial AM/FM radio in America, Canada, Europe, Australia and Brazil. You'll also find Moore profiled in the book "Outlaws Still At Large!" by author Neil Alexander Hamilton along with Waylon Jennings, Willie Nelson, David Allan Coe, Blackberry Smoke, Wayne Mills & more.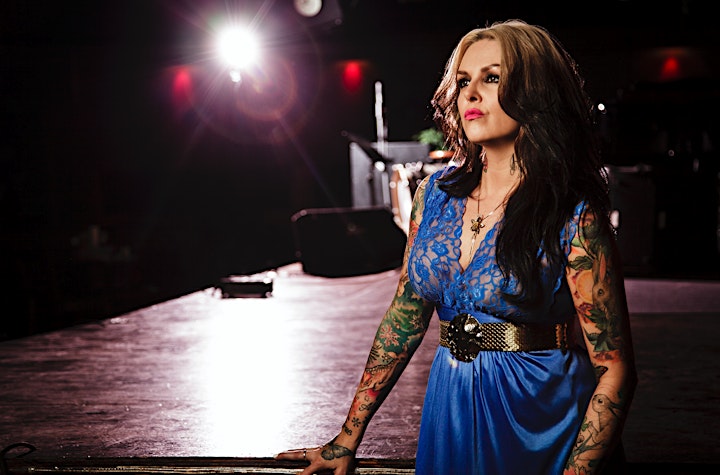 SARAH GAYLE MEECH
Nashville based country artist, Sarah Gayle Meech is blazing a trail of her own, one that the founding fathers of Country Music would have been proud of. Having lived in Tennessee for nine years she successfully blends the city's nature, spirit and seasons into a beautifully unforgiving soundscape with her sophomore album Tennessee Love Song. Drawing inspiration and hailing from Longview Washington, she was surrounded by evergreens, small towns and people with grit, themes that surface often in her songwriting. After moving to Los Angeles for ten years she honed her writing and playing skills in the California country music scene and decided to put down roots in Nashville.
Her first album, One Good Thing, was well received by fans and critics. SavingCountryMusic.com said "One Good Thing is country through and through, piercing the breastplate of honky tonk with an adrenaline shot right to its heart." Since that release she began residencies at the famed Robert's Western World and Layla's on Nashville's lower Broadway. Her second album Tennessee Love Song proved Meech to be a key player in Nashville's music scene. Rising to a whole new level of musicianship, she penned all 15 tracks, coproduced and self released the album. The compositions exposed her softer more vulnerable side with songs like Stormy Weather, but still delivered some hard core honky tonk with songs like Watermelon and Root Beer and No Mess. Meech went on to win The Ameripolitan Music Award for Best Female Outlaw, and gained critical success all over the world with many national featured spotlights in festivals and media.
As her popularity rises, so do her achievements. She has many songs and performances featured on film and television such as ABC's Nashville, CMT, The Travel Channel, FX's Justified, frequent airplay on SiriusXM's Outlaw Country, and has toured extensively in the US and internationally. Meech is currently working on a new album to be delivered 2019.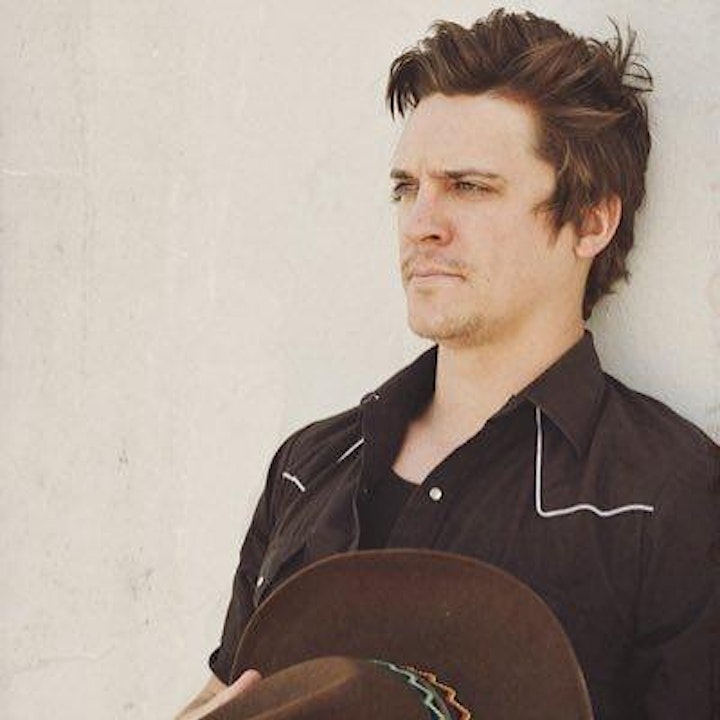 ROB LEINES
Rob Leines' music originated in the Southeast within the Appalachian Mountains. With the influence of Country, Rock and Roll, and Blues, his unique Americana sound was born on the hills of Tennessee. Soon after Leines expanded to the west. While welding and metal working for the oil and gas industry along the pacific coast, Rob's music took on a more raw and gritty side. The blue collar lifestyle and southern roots make for a genuine representation of the American songwriter through his music. The Rob Leines Band is a fresh sound, with a rowdy charisma and attitude that country rock needs.
EVENT DATE, TIME, TICKET PRICE, AND LINEUP ARE SUBJECT TO CHANGE. Support acts are subject to change.
The maximum number of tickets available per purchase for each event is the maximum number permitted per customer. Your name, credit card, address, and email address will be verified. Spaceland Presents/The Echo or Eventbrite reserve the right to cancel any orders in excess of the stated ticket limit.
Any tickets suspected of being purchased for the sole purpose of reselling can be cancelled at the discretion of Spaceland Presents/The Echo or Eventbrite.