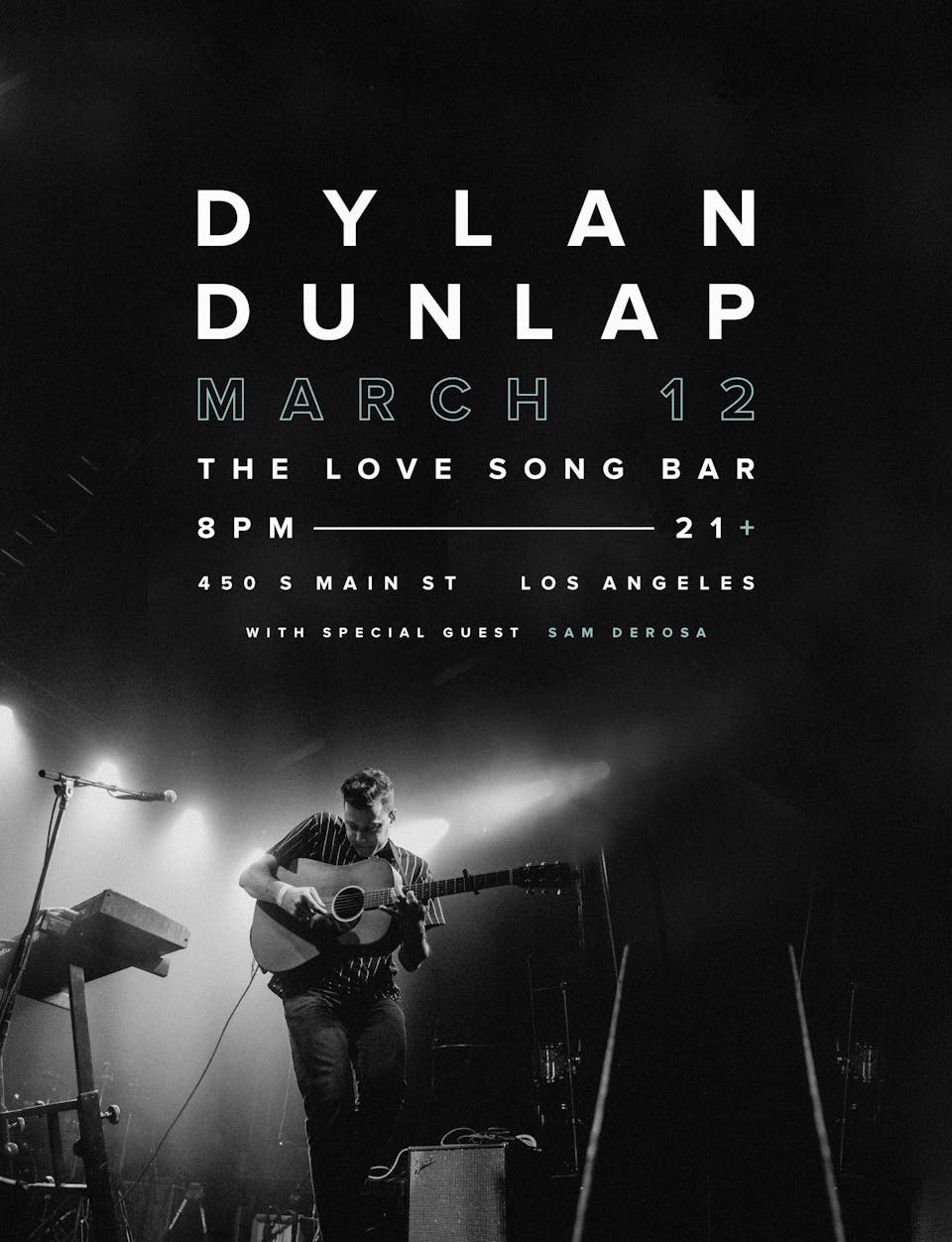 Join us for an evening of music with Dylan Dunlap with special guest Sam DeRosa. Get your tickets today! Space is limited.
DYLAN DUNLAP
On days he's not touring, Dylan can be found in LA, Nashville, and NYC, amassing writing and production credits for pop, country, reggae, and hip-hop artists. Music has been a meaningful outlet for Dylan, as he has gone through many struggles of his own and knows the importance of a helping hand when dealing with mental illness. This is why he has rededicated his efforts as a musician to breaking the stigma and raising awareness. In this mission, Dylan received the 'Fighting Stigma Rising Star' award from the National Alliance on Mental Illness and has partnered with Global Citizen, Autism Rocks, and various local organizations to continue addressing the importance of mental health. His new single 'If That's Alright' was released on all platforms in November.
SAM DEROSA
Equal parts cool girl and the girl next door, Monument Records recording artist Sam DeRosa is the best friend music lovers didn't know they had. After appearing on NBC's Songland, fans fell in love with her ability to write songs that capture the raw emotions of love and loss with heartbreakingly personal yet universally relatable lyrics.