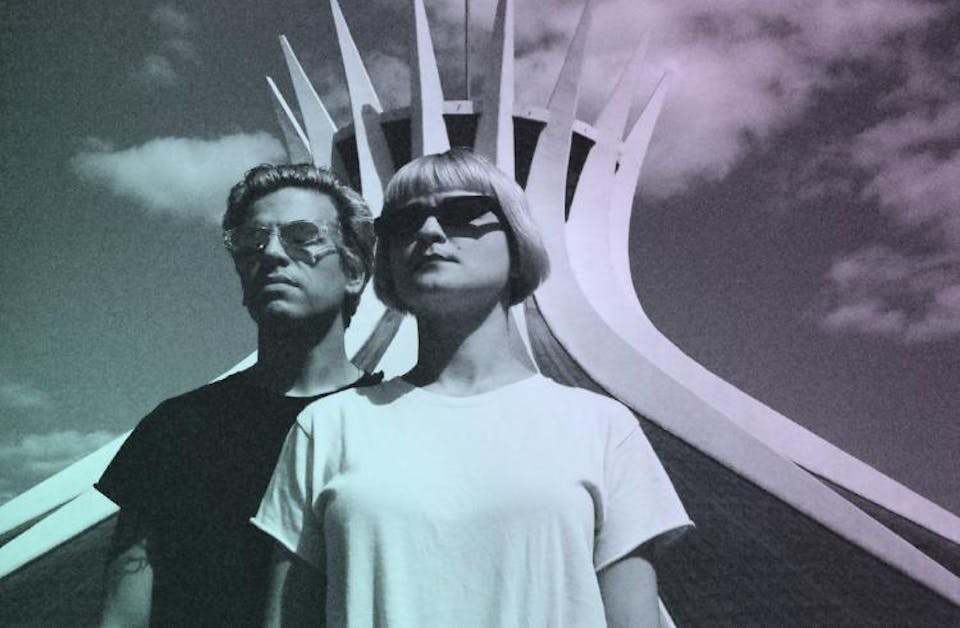 Fatamorgana
RIKI, Sin Asps
The Love Song Bar
Los Angeles
,
CA
Join us for an evening of music with Fatamorgana, RIKI &  Sin Asps! Space is limited so get your tickets today!
FATAMORGANA (Members of Belgrado)
Based in Barcelona Fatamorgana is a duo specialising in a highly danceable variant of dreamlike synth pop. Following a self- released cassette single at the start of the year, 2018 saw the duo tour continental Europe and the West Coast of North America, as well as go into the studio to deliver their debut full length 'Terra Alta' via London's La Vida Es Un Mus Discos.
This fall, the band return to the the US to present their LP at concerts on both the East and West Coasts. To mark the occasion, LVEUM has provided a special tour edition of their full length on ice blue vinyl, and San Diego's Dream imprint will release 100 copies of the record on cassette.
● Fatamorgana es un fenómeno de ilusión óptica que aparece en el horizonte o en el desierto. Creada por la reflexión total de la luz al atravesar capas de aire caliente de diferente densidad provoca la percepción de la imagen invertida. ●
SIN ASPS
Anthony Cozzi, best known for his role in Chicago bands Cococoma and Radar Eyes, doesn't like to be pigeonholed. Just as his band Radar Eyes evolved from a psychedelic garage outfit into a slick postpunk band, Cozzi's influence, instrumentation, and craftsmanship have become deeper and wider, though he obviously maintains the inclusion of his precious hooks. In Sin Asps, Anthony's new solo project, jumps from the rock songbook, plunging fully into the realm of rhythmic synthesizer music. On his debut self-titled cassette, Cozzi draws from themes of dystopia, futurism, and the mythical. Sin Asps is an alluring listen, in terms of both prescient lyrical content and sonic quality. A song like "Black Iron Prison" is both claustrophobic and catchy, musing on, well, confinement, but at other times, like on the mind-bending, rollicking "Moog Suicide," Cozzi goes straight synth instrumental, crafting a tight, evenly-paced narrative. Sin Asps is Cozzi at his most sonically adventurous, eschewing all non-electronic instruments, aside from his voice.