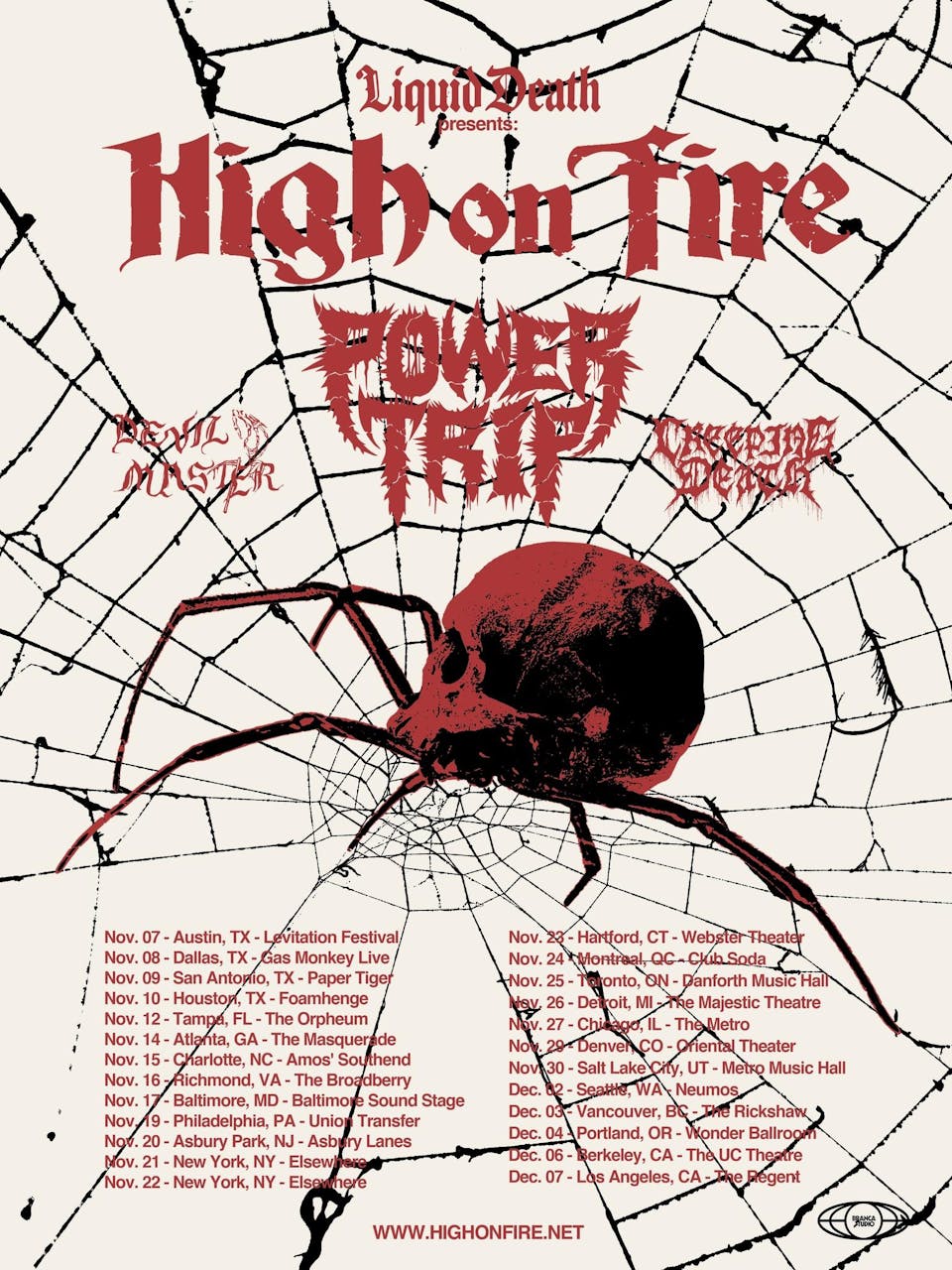 High On Fire
Power Trip
Devil Master, Creeping Death
The Regent Theater
Los Angeles
,
CA
Devil Master, Creeping Death
High On Fire
Universally recognized as one of the most potent acts in music today, HIGH ON FIRE creates dynamic metal that merges primal fury and aggression, hesher bombast and hall of fame heaviness. Described as "a supersonic exercise in conquest by volume," HIGH ON FIRE has rewritten the hard rock rule book since its formation in 1998, forging a style and sound that is both critically celebrated and absolutely unique. The group features vocalist and cult guitar hero Matt Pike -- also a founding member of the famed underground band SLEEP -- along with powerhouse drummer Des Kensel and talented bassist Jeff Matz. HIGH ON FIRE's most recent studio album, Luminiferous, was released on June 16, 2015.
Website | Facebook | Instagram | Twitter | MySpace | Bandcamp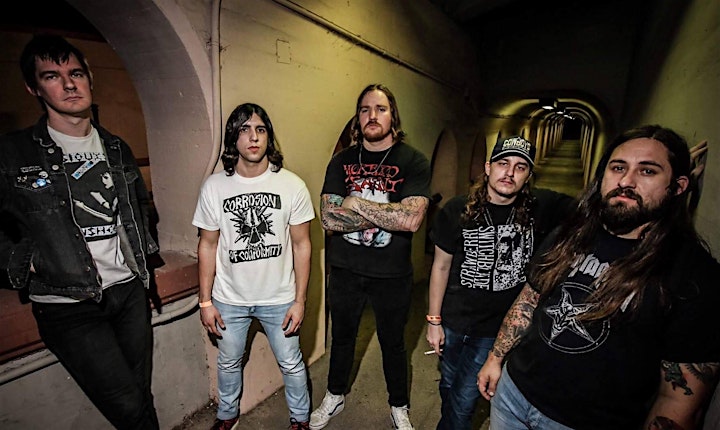 Power Trip
Power Trip slay us with the first new single "Firing Squad" from their anxiously awaited sophomore release Nightmare Logic, which finally sees light February 24 on Southern Lord. "Firing Squad" debuted via NPR who've described it as possessing "a certain monolithic quality Lemmy would admire: a massive rawness and a sludgy, heavy hopelessness that thrashes with punk immediacy and metal intricacy…it's a track preparing for war."
Power Trip are a real band - like no other. Their raw energy, musical proficiency, perfect song structure, rich tones, fierce riffs, persecution and collective attitude has seeded them as one of the most prolific underground staples in the U.S. metal, punk and hardcore scenes.
Power Trip have relentlessly toured the world for years now with the likes of Anthrax, Lamb Of God, Cro-Mags, Negative Approach, Turnstile, Backtrack, Eyehategod, Bane, Off! and having performed with literally countless others, in addition to pummeling audiences at major festivals all over the US, EU and beyond.
Website | Facebook | Instagram | Twitter | MySpace | Bandcamp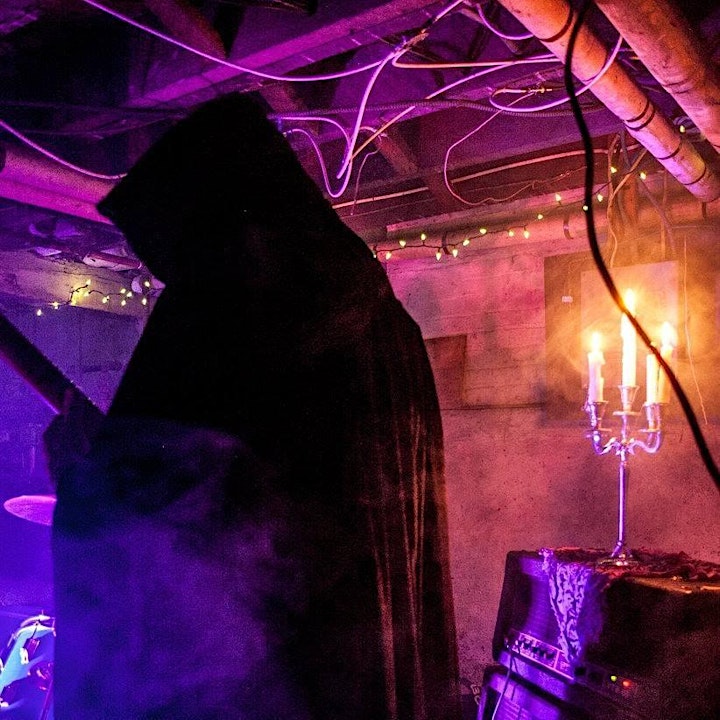 Devil Master
Punk / Black Metal / Deathrock band from Philadelphia, Pennsylvania, United States.
Current record company: Relapse Records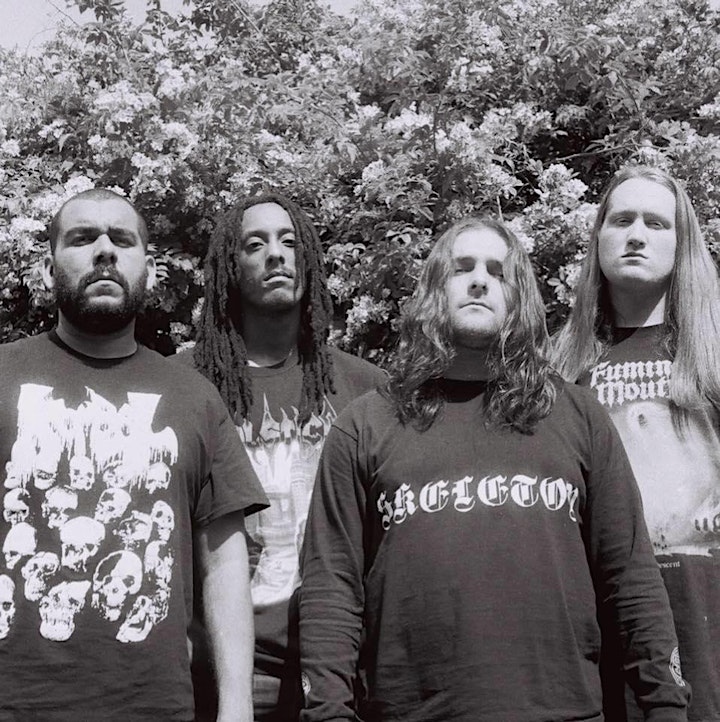 Creeping Death
Blending vintage appeal and old-school death-metal imagery, the lo-fi clip cuts between a red-lit performance by the young quartet — Reese Alavi (vocals), Trey Pemberton (guitar), Eric Mejia (bass), Lincoln Mullins (drums) — and stylish footage shot next to a ritualistic fire scene, huge nailed gauntlets and sleeveless metal tee locking down the traditional angle.
EVENT DATE, TIME, TICKET PRICE, AND LINEUP ARE SUBJECT TO CHANGE.
The maximum number of tickets available per purchase for each event is the maximum number permitted per customer. Your name, credit card, address, and email address will be verified. Spaceland Presents/The Regent or Eventbrite reserve the right to cancel any orders in excess of the stated ticket limit.
Any tickets suspected of being purchased for the sole purpose of reselling can be cancelled at the discretion of Spaceland Presents/The Regent or Eventbrite.