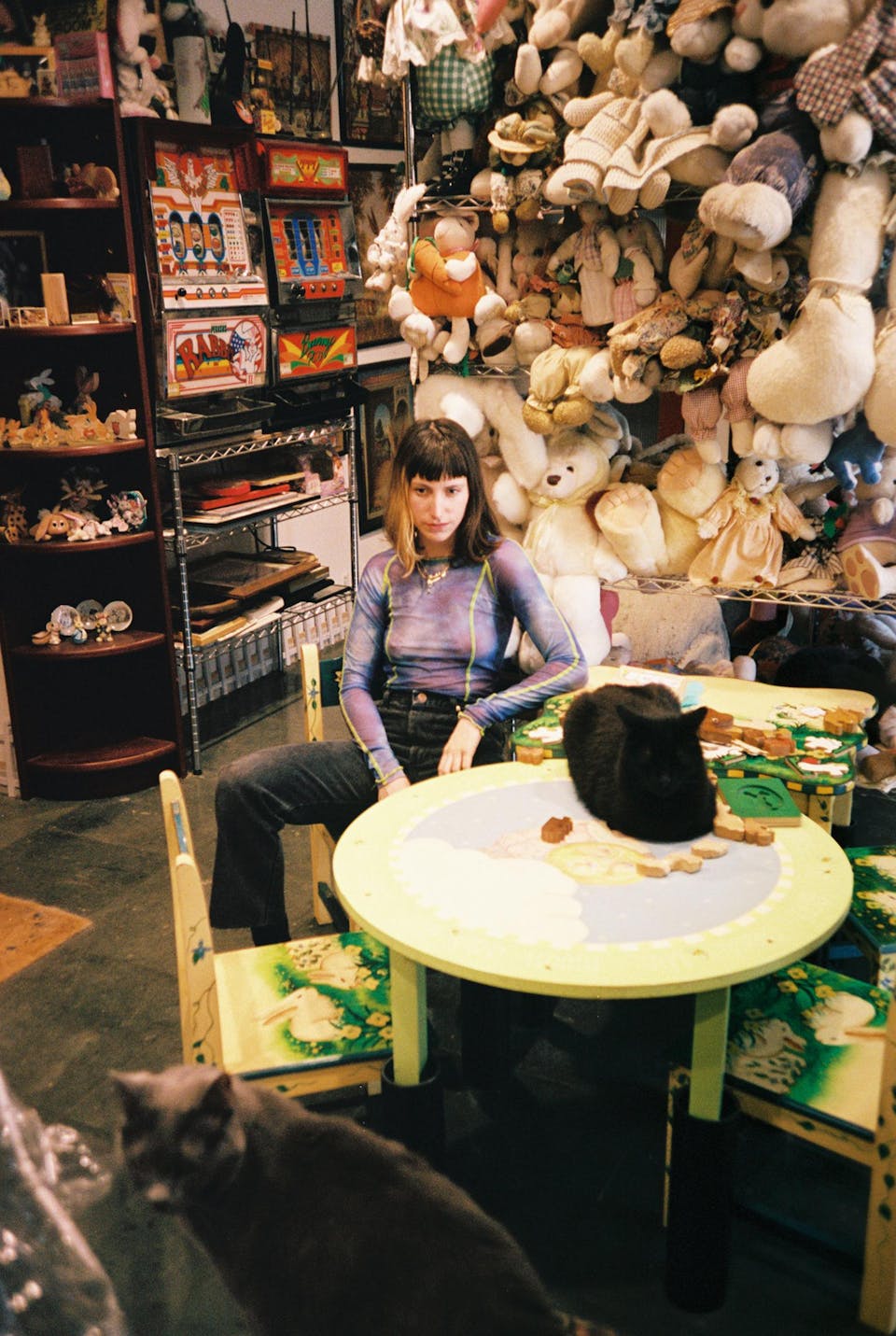 The Echo & Pretty But Wicked Present
IAN SWEET
Rose Dorn, Young Jesus
The Echo
Los Angeles
,
CA
$12.00 - $14.00
Sales Ended
IAN SWEET at THE ECHO on JANUARY 29, 2020 with ROSE DORN and YOUNG JESUS
IAN SWEET
The nervy indie pop of IAN SWEET, while musically complex, is undeniably hooky. IAN SWEET has been the source of and solution to many of Jilian Medford's deepest anxieties. But now, two years after her soul-bearing debut LP Shapeshifter, Medford is confronting that reality with surprising optimism on her new full-length Crush Crusher. After relocating to Los Angeles, Medford decided to make the project a solo endeavor once again (as it had been in her salad days in the Boston DIY scene) and took the opportunity to compose some of her most self reflective and emotionally analytical songs to date.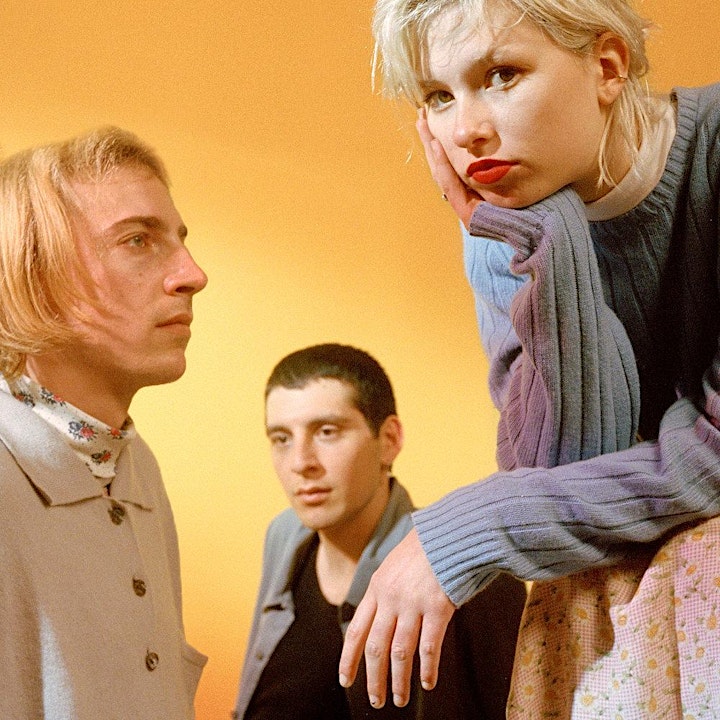 ROSE DORN
In our favorite books and movies, the outcasts not only make the best characters, they also make the best friends. You yearn to be a member of the Losers' Club in It, because the love between them feels real and eternal. This can happen I.R.L. too.
In fact, it did in the case of Rose Dorn.
The trio of "Valley Kids who dug weird alternative music and weren't like everyone else" ultimately found a place among one another. The union between Scarlet Knight, Jamie Coster, and Joey Dalla Betta instantly enchants, already landing the group a deal with Bar/None Records and acclaim from the likes of The Le Sigh within two years of their 2017 formation.
Now, they fashion a totem to their bond from elements of bedroom rock, twangy desert gaze, and melancholic California pop on their 2019 full-length debut, Days You Were Leaving. By composing all of the songs as a trio, the friendship and music wind up depending upon each other, making for a beautiful union on and off stage.
"The power of friendship is very meaningful for us," affirms Scarlet. "We've all played with other musicians, and it's never really felt the same. There's always been this crazy connection between the three of us. We clicked musically, but we also felt like we'd known each other for years. We were all outsider kids in school who went through the same coming-of-age thing. When I think of a band, this is how I think it should be."
Joey notes, "It was like finding family."
As the story goes, the "family" came together under a deadline. Los Angeles DIY venue The Smell offered Scarlet an opening spot for a night in March 2017. Graciously, she accepted, but the then high school sophomore suddenly found herself in need of a band. Through a mutual acquaintance, she met longtime childhood pals Jamie and Joey. A wealth of sonic inspirations bonded them. All three grew up on Elliott Smith and had recently developed passions for "East Coast Bandcamp Bands" a la Orchid Tapes and Double Double Whammy.
So, the three-piece hit a practice room.
"It was cosmic how natural the musical chemistry felt," explains Jamie. "There was a vulnerability and comfort level that enabled a different type of expression. It was very special."
The first gig went over swell. Soon after, they teamed up with engineer Phil Hartunian [Follies] in the studio to record the 2017 Speak Later EP. Right out of the gate, The Le Sigh crowned it "a combo of all your favorite things." Between a string of gigs and the 2018 follow-up Call Her, Rose Dorn returned to the studio to record what would become Days You Were Leaving with Hartunian once again at the helm as engineer. The group siphoned delicate pop through the framework of a ten-track narrative bolstered by their literary sensibilities. These ten songs examine a nebulous yet transformative period of life where things change whether you you like it or not.
"We wanted to present an experience more than a collection of songs," states Joey. "The record's about endings and beginnings, of looking simultaneously backward and forward."
The first single "Shaking" hinges on a fuzzy guitar riff before slipping into a weighty groove just beneath a sudden vocal transition from Jamie to Scarlet. The push-and-pull feels as undeniable as it does unpredictable.
"We liked the idea of presenting a sad song in a fun and upbeat way," Jamie explains.
Elsewhere, the dusty delivery and hymn-like cadence of "Champ" ebbs and flows between twangy clean guitar and admissions such as, "I can't feel this way anymore." Named after an art school Scarlet transferred to, it evokes "the outcast feeling of changing schools for a guy who then pretends he doesn't know you," she sighs.
Whether it be the seven-minute plus sunrise dirge of "Big Thunder" or the harmonica swell of closer "Wish," the music twists and turns through instrumental bliss offset by cinematic nostalgia and the sort of high school longing that feels strangely sweet in hindsight.
In many ways, one image sums up Rose Dorn. The hand-drawn album artwork features the bandmates' childhood stuffed animals—Joey's bunny named "Bunny," Scarlet's horse named "Horsey," and Jamie's Zebra named "Zebu"—snuggled next to each other.
"The only reason this project feels so special is because of how close we are," Joey leaves off. "Of course we have similar or complementary musical roots, but those would just make us a band. This is something else."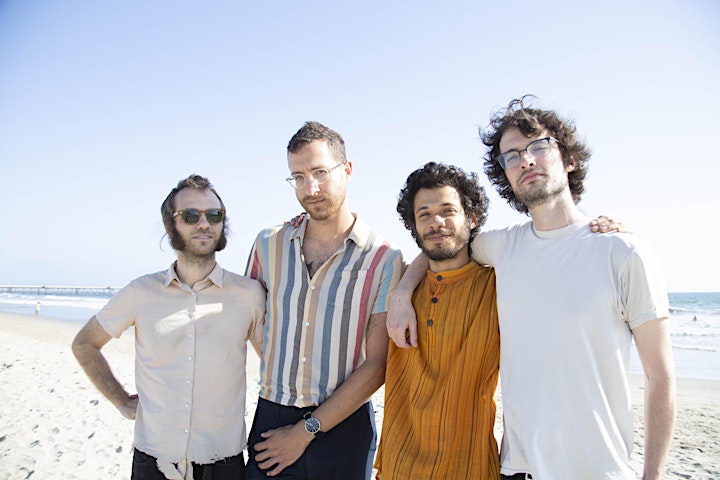 Young Jesus
In the 1980 documentary "Philip Guston: A Life Lived," the famed neo-expressionist talks about a painting he keeps starting over. "It looked alright—but it felt to me as if it were additions—this and that and that," he says. "What I'm always seeking is some great simplicity where the whole thing is just there."
"That, to me, is the ideal feeling of existing," says John Rossiter, singer and guitarist of the LA-based art rock quartet Young Jesus. "That feeling you pursue when you're creating, when the world is opening up and things are on the cusp of beauty and revelation, but it's just out of reach. To maintain that in the face of depressing or difficult stuff is what I'd like to be able to do." This pursuit is what drives Young Jesus, and it's documented on their upcoming record The Whole Thing Is Just There.
On The Whole Thing, which takes its name from the late painter's words, Young Jesus combines a palette of indie rock instrumentation with a spirit of unhindered spontaneity to construct—and deconstruct—emotionally potent and inventive sonic landscapes.
Imbued with a sense of both desperation and discovery, each track unfolds like a deep sea voyage: beginning on the familiar ground of a conventional song structure before setting sail for the open waters of instrumental experimentation and plumbing the depths of the unknown in search of some conceptual treasure before heading back to port.
A Chicago transplant, Rossiter's distinct songwriting approach is informed in part by the city's emo and post-rock traditions. But since his move to Los Angeles in 2013, his bandmates—experimentally-minded keyboardist Eric Shevrin, bassist/composer Marcel Borbon, and jazz-head drummer Kern Haug—have all brought their tastes to bear on the band's sonic identity.
The quartet spent the following years crafting a unique style of indie rock improvisation by emphasizing openness and vulnerability in their rehearsals and live shows—the first fruits of which are catalogued on the group's Saddle Creek debut S/T. "S/T was the sound of us learning how to communicate, as players and as friends," says Rossiter. It was the ensuing tour that brought their insular musical language to a new level of fluency. The period of creative outpouring that followed is where The Whole Thing was conceived.
With soaring melodies, spiraling polyrhythms, free-wheeling improvisation, and a raw, stirring vocal performance from Rossiter, The Whole Thing Is Just There is both prismatic and resolute—the sound of four individuals in pursuit of a common goal: to glimpse what's just beyond.