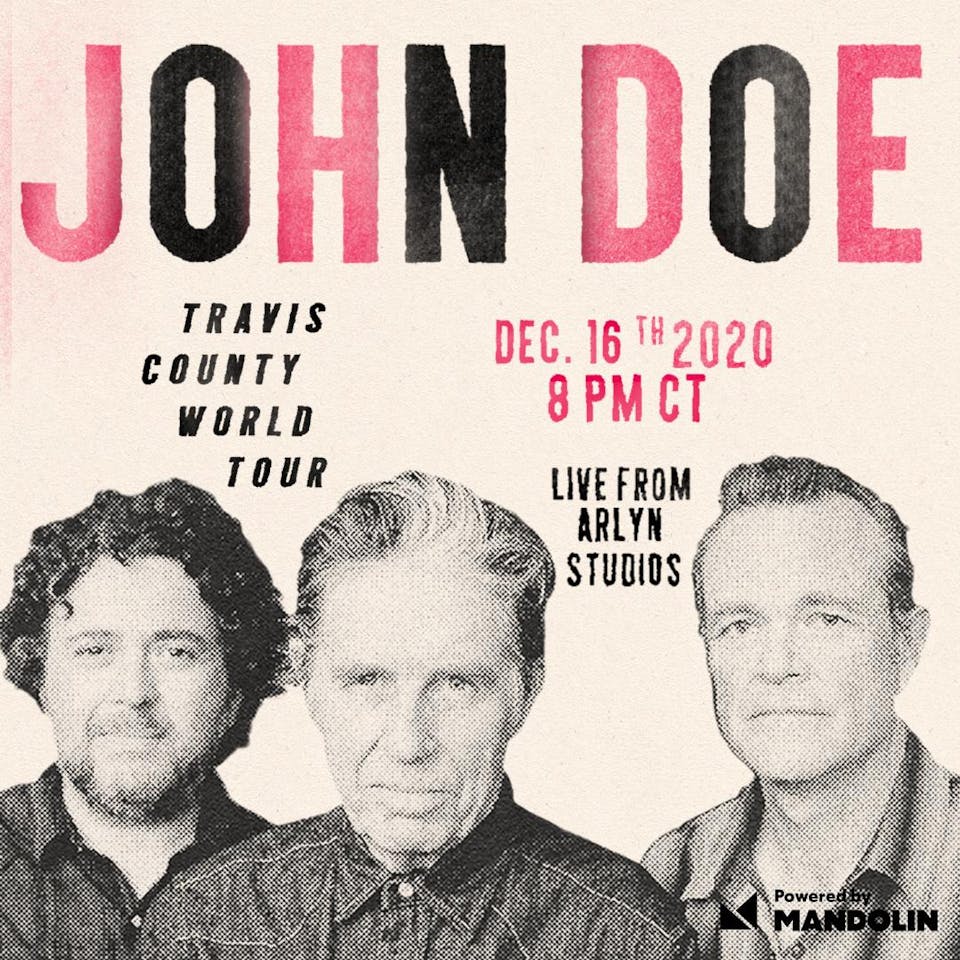 John Doe's Travis County World Tour. December 16 - Live from Arlyn Studios
December 16 - Live from Arlyn Studios
Lotsa New Songs
"Well . . . I'm getting close to having enough songs for a new record & it all centers around this folk trio idea. This show will give you a sneak peek of as many of those as we can fit into the full set LIVE from Arlyn Studio in Austin. Don't worry there will be plenty of other familiar songs."
TICKETS:
1 Show Ticket: $20
Entry into the livestream concert
3 Shows Ticket: $50
Entry into all three livestream concerts
3 Show Ticket + Bandana (limited 40): $65
Entry into all three livestream concerts + limited addition John Doe Bandana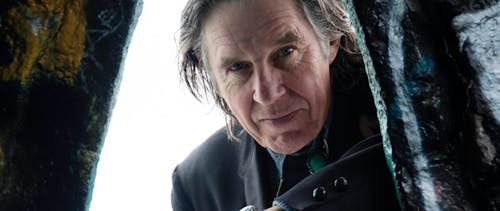 John Nommensen Duchac (born February 25, 1953), known professionally as John Doe, is an American singer, songwriter, actor, poet, guitarist and bass player. Doe co-founded LA punk band X, of which he is still an active member. His musical performances and compositions span rock, punk, country and folk music genres. As an actor, he has dozens of television appearances and several movies to his credit, including the role of Jeff Parker in the television series Roswell. In addition to X, Doe performs with the country-folk-punk band the Knitters and has released records as a solo artist.