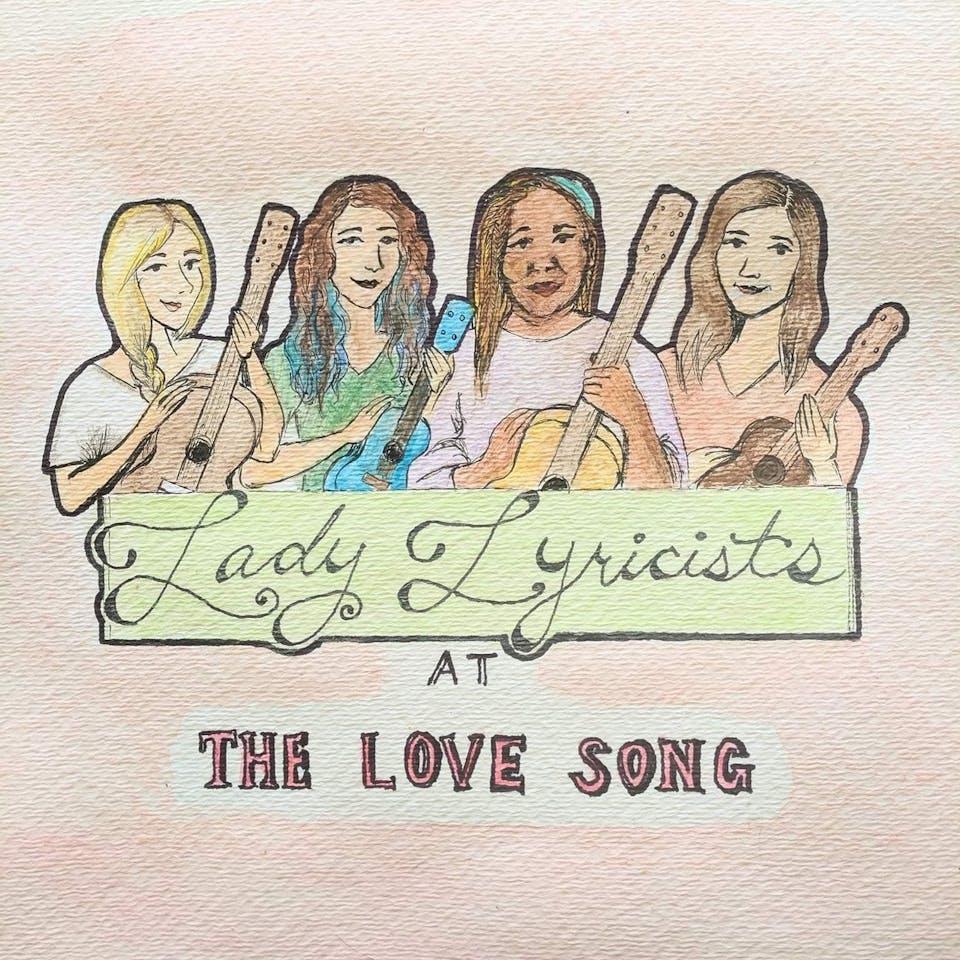 Jessica Gerhardt
Tennessee Kamanski, Brittany Glenn, Astyn Turr
The Love Song Bar
Los Angeles
,
CA
Join us for an evening of lady lyricists with Jessica Gerhardt, Tennessee Kamanski, Brittany Glenn and Astyn Turr!
Jessica Gerhardt is a singer-songwriter and ukuleleist from Santa Monica who first began writing songs at the age of 8. After receiving a ukulele as a birthday gift, she began teaching herself to play when she was 14 and it became her primary songwriting tool. In 2016 she recorded a cover of Emmylou Harris's "Little Bird" under the name Feronia which was featured on a tribute album with a number of prolific LA artists including Phoebe Bridgers. Taking a break for a few years from actively performing, Gerhardt returned under her own name creating powerful music that explores depth and vulnerability with the release of her debut EP Be My Hands, produced by Patrick Doyle. The 5-song EP was released June 28, 2019 followed by a West Coast and East Coast tour in July.
Tennessee Kamanski is an alternative folk songwriter from the high sierras, currently residing in Los Angeles. Her debut record "Cool is the Will" was released in June 2019, and it's thoughtfully arranged, poetic tracks have been compared to that of Cass McCombs and Karen Dalton. With humor in even their most grievous moments, Tennessee's songs are delivered honestly with an often childlike freedom.
Brittany Glenn (formerly Brittany Davis) has received national attention since the age of 21 from fans and music executives alike for her powerful vocals and captivating songwriting abilities. While finishing her musical theater degree at the renowned Oklahoma City University Performing Arts School, she started to build an audience after receiving the most online votes (out of the 500,000 that were cast) in a singing competition to promote feature film Country Strong starring Gwyneth Paltrow and Tim McGraw. Shortly after transitioning to the LA music scene, she released two singles ("Constantly" and "Analogy") on iTunes, premiered her first music video, and an EP album "In Control". Glenn's anniversary of being an Ovarian Cancer Survivor was celebrated with her song "Today" being featured by Pantene Pro-V for a national ad campaign, which garnered almost two million views to date. Brittany Glenn just released her second EP Freedom in June of this year leading up to an 11 city west coast tour which just wrapped in August.
Astyn Turr is a singer-songwriter based in LA. New to the music scene, she is developing her sound to include her indie, R&B/Soul, jazz, gospel, and pop influences. Since graduating from Azusa Pacific University in 2019, she has worked singing with Andy Grammer, and arranging/singing with Hamilton's original Aaron Burr, Leslie Odom Jr. Turr's cover of Emily King's "What Love Is" drew attention from Emily King herself, as well as Justin Timberlake and Sara Bareilles. Her original song "Maybe It's Okay" was submitted for the 2019 Tiny Desk Contest and was featured among one of the "Entries That Impressed Us This Week" page on the NPR Music page. Her authentic and soulful sound is magnetic and powerfully draws her listeners in.