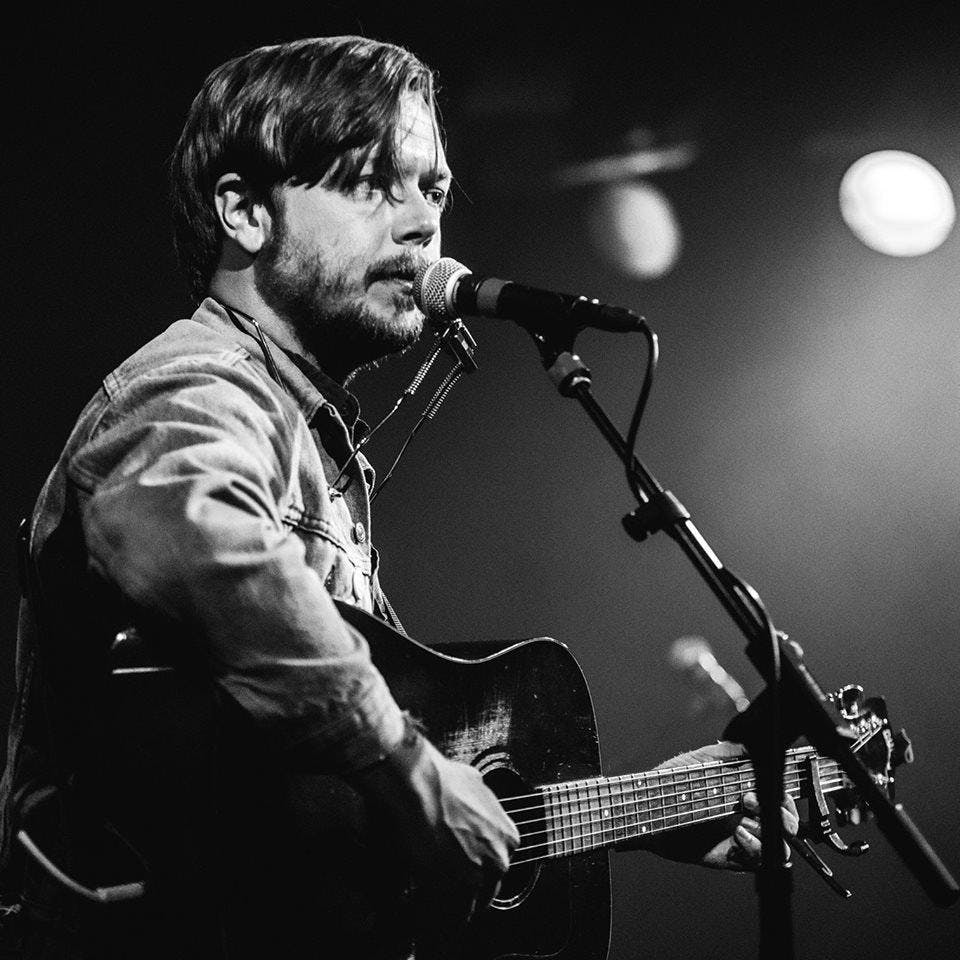 M. Lockwood Porter
John Calvin Abney
The Love Song Bar
Los Angeles
,
CA
Join us for an evening of music with M. Lockwood Porter and John Calvin Abney!
M. Lockwood Porter
The Berkeley, California-based singer-songwriter M. Lockwood Porter is part of a promising crop of up-and-coming Americana singer-songwriters. In the past three years, he has released two critically-acclaimed albums and performed all over the US, sharing the stage with acts like American Aquarium, David Wax Museum, Lee Bains III & The Glory Fires, Water Liars, Samantha Crain, David Ramirez, Aaron Lee Tasjan, and John Moreland. He has performed at festivals like Outside Lands, Noise Pop, Norman Music Festival, and CMJ. No Depression called Porter's 2014 album 27 "a solid album worth your time, attention, and money." In a review of 27, Americana UK said, "Take care with M. Lockwood Porter. He is an important singer-songwriter."
Like Conor Oberst or Jeff Tweedy, Porter's songs are equal parts traditional songcraft and indie rock attitude. How To Dream Again was tracked live in three days with minimal overdubs. While Porter dabbled in lush country-rock and expansive power pop on 27, How To Dream Again sounds tougher and leaves more space. The band – consisting of Porter, Peter Labberton, Bevan Herbekian, and Jeff Hashfield, and John Calvin Abney – sounds tight and heavy, like Tom Petty and The Heartbreakers if they'd cut their teeth at CBGB. The acoustic songs are raw and haunting, recalling Springsteen's Nebraska.
The heartbreak and existential crises of 27 have been replaced with boldness, wisdom, and a deeper level of self-examination. "I'm in love, in a very healthy, serious relationship, and I'm happier with where I'm at in terms of my music, but with being further along in my personal life come new questions like "How do you maintain what's good about a relationship? "Burn Away", "Bright Star", and "Strong Enough", all ostensibly love songs, are really about the uncertainty inherent in love – that there is no guarantee that it will last forever.
Porter – who has degrees in English and American History from Yale University and taught English at an inner-city middle school for 4 years – has also rediscovered an interest in social justice and activism. Porter spent the past two years reading extensively – progressive writers like Noam Chomsky, Naomi Klein, Ta-Nehisi Coates, and Thomas Piketty – and took time to rethink what he wanted to write about. "I strive for 100% honesty in my songwriting, and that means I write about what's on my mind and in my heart. I spent most of 2015 thinking about how I should respond to what's happening in the world, so that ended up being a major theme on the record."
Porter also immersed himself in the works of topical songwriters – some obvious influences (Woody Guthrie, Bob Dylan) and others less so (Joe Strummer, Public Enemy's Chuck D). In the process, he learned about Joe Hill – the protest singer and IWW labor organizer who was executed on highly questionable charges almost exactly 100 years ago. Porter wrote the song "Joe Hill's Dream" shortly afterwards – at once an examination of Hill's legacy and a critical look at the recent history of protest songwriting.
The album's centerpiece, though, is "Reach The Top", a five-and-a-half minute dissertation critiquing the philosophy underpinning the American Dream, tying together its myriad consequences – isolation, materialism, depression, suicide, drug use, destruction of unions, college debt, gentrification, police brutality, media distortion, and American imperialism – using nothing but his voice, a guitar, and a harmonica. This song alone is a strong case that this California-based Okie transplant may be Guthrie's closest modern heir.
On How To Dream Again, M. Lockwood Porter blends the personal and political in a way that is courageous, moving, and representative of this historical moment. "I can't have a conversation with anyone my age right now without talking about things like inequality, gentrification, racial injustice, student debt, or climate change. I wanted to make a piece of art that captures this time, where daily life is political." Yet at its core, this album is a very personal statement from a thoughtful, daring young artist. "The album is called How To Dream Again because it's about trying to change my priorities – from chasing dreams of individual success to dreaming about creating something bigger than myself, whether that's being in love or building a better world."
John Calvin Abney
John Calvin Abney doesn't stand still. He would be the first to tell you that.
Abney originally made his name as a rowdy side man, playing guitar, pedal steel, keys and drums for a number of other acts. Thanks to years of extensive touring, both solo and as a gun-for-hire, Abney is now possessed of some impressive instrumental stage chops. Lately, it's lyricism where he finds his inspiration, with encouragement from a host of Oklahoma songwriters in close proximity.
Few songwriters can weave so seamlessly in and out of genre that listeners are left wondering if they indeed heard what they thought they heard. And if they listen again, they're likely to hear something else. Abney's songs can be both frenetic and meditative, deeply affectionate and mired in loneliness, and, like Abney himself, both road-weary and ready for adventure.