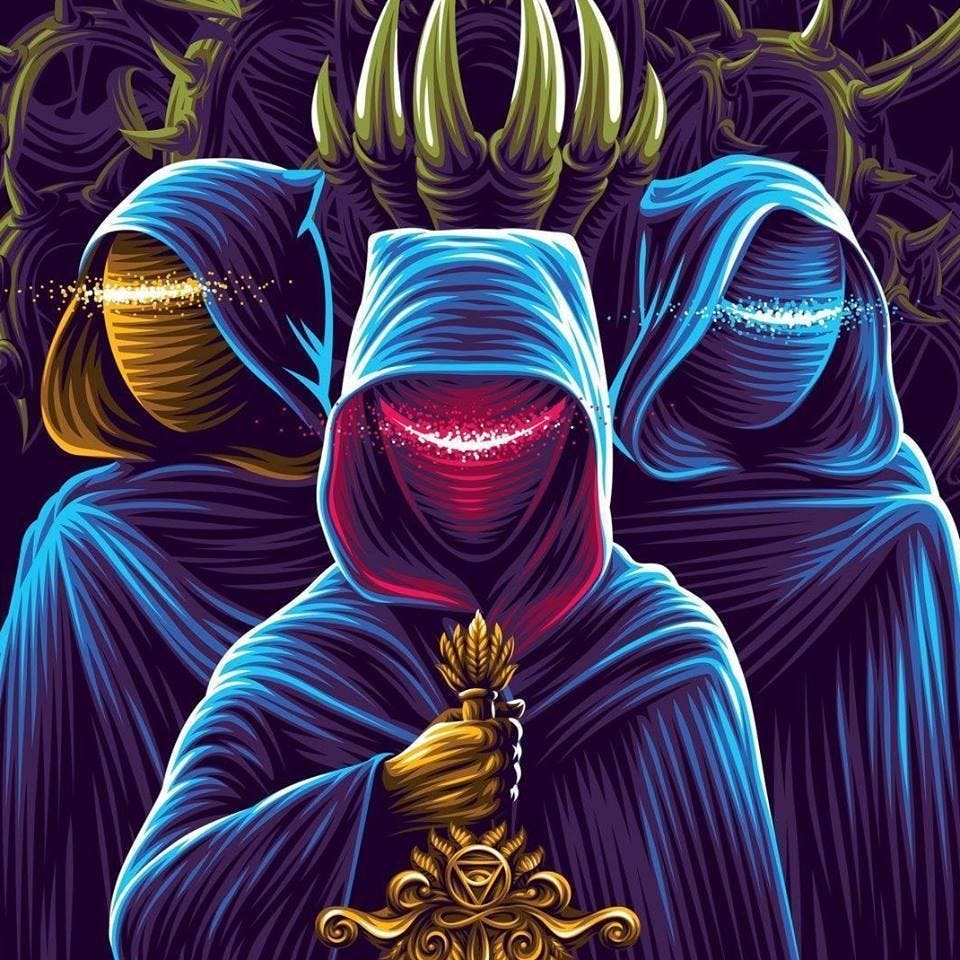 Magic Sword
Equip
The Echo
Los Angeles
,
California
MAGIC SWORD & EQUIP appearing at THE ECHO in LOS ANGELES
Magic Sword
Magic Sword keeps their identity under masks and stay ever enigmatic online. Information on them is scarce. Instead, they redirect fans to the legend of the Magic Sword:
"The Dark One has once again been freed from his ethereal prison and the mantle of warden falls to The Keeper of the Magic Sword. Echoing through the halls of the ages, The Keeper searches for the chosen one, preordained to return the Dark One to his chains. The forces of evil gain ground and the battle for the fate of the universe becomes ​increasingly desperate. As the lives of the innocent are pushed toward the brink of destruction, their​ ​cries come together in ​ ​a tale lost in time…
The tale of the Magic Sword.
The Keeper, wears​ ​a mask to protect the identity of those he loves. Along with his minion, he​ ​produces​ ​retro-futuristic electronic ​music​ ​on stages across the world in an ongoing attempt to keep the Dark One at bay. ​The Keeper is known for wielding a sword of light during live​ ​performances, encouraging fans to bring their own magic sword ​to aide in the ​everlasting ​battle."
Facebook | Instagram | Twitter | Soundcloud
Go Dark
Gets its Girl Boy wires crossed, with fluorescent electronic kick-drum centric music. GO DARK met on the street one Oakland night, stopped to watch the same street fight:)
GO DARK is 2 people
GO DARK is 4 everybody
NO cops
GO DARK
EVENT DATE, TIME, TICKET PRICE, AND LINEUP ARE SUBJECT TO CHANGE. Support acts are subject to change.
The maximum number of tickets available per purchase for each event is the maximum number permitted per customer. Your name, credit card, address, and email address will be verified. Spaceland Presents/The Echo or Eventbrite reserve the right to cancel any orders in excess of the stated ticket limit.
Any tickets suspected of being purchased for the sole purpose of reselling can be cancelled at the discretion of Spaceland Presents/The Echo or Eventbrite.