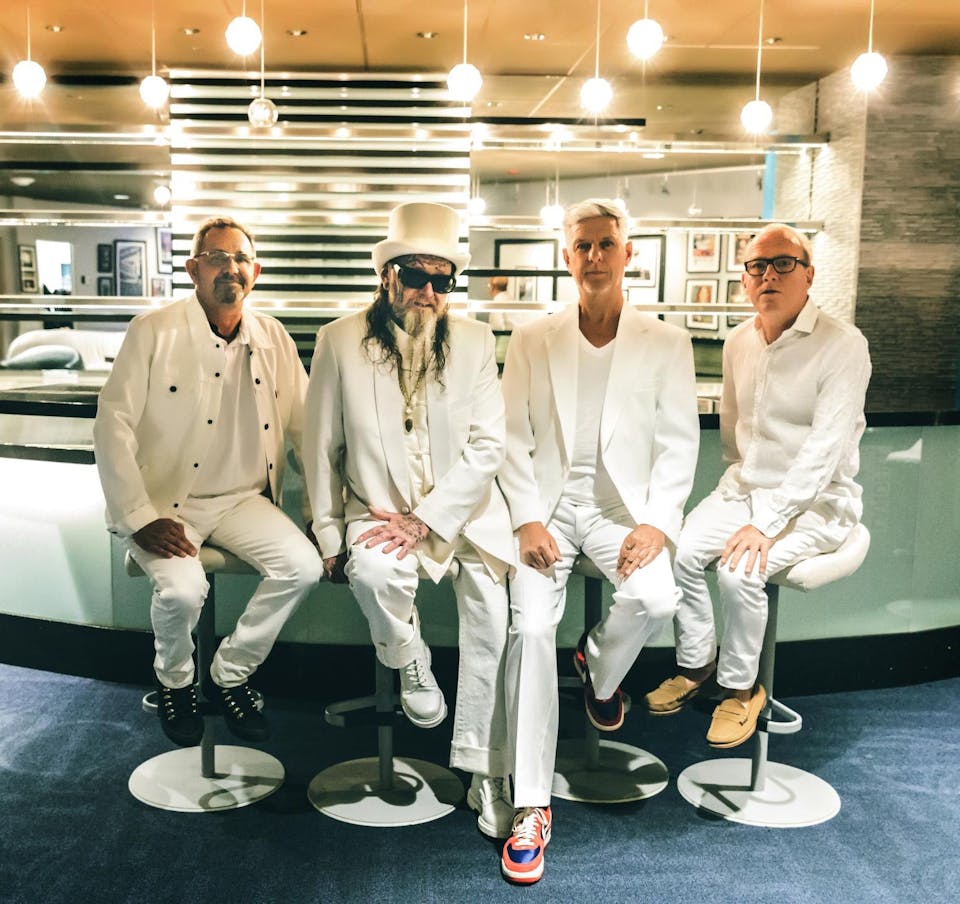 Modern English
Echoplex
Los Angeles
,
CA
$20.00 - $25.00
Sales Ended
MODERN ENGLISH performing their 2nd LP, "After The Snow" at the ECHOPLEX on APRIL 11, 2021
Best known of course for their hit single "I Melt With You," MODERN ENGLISH were formed in Colchester, Essex, England, in 1977 by Robbie Grey (Vocals), Gary McDowell (Guitar) and Michael Conroy (Bass). Originally known as the Lepers, the band made their name in the burgeoning punk scene where they would get together exclusively to play at parties, until they were picked up by 4AD. Richard Brown (Drums) and Stephen Walker (Keyboards) were subsequently added to the line-up of the band. A debut single, "Drowning Man" was released in 1980 on the Limp Records label. The band's debut full-length; "Mesh & Lace", released by 4AD a year later, it drew heavily on the gloomy post-punk sound already patented by bands such as Joy Division. Back in 2016 they performed that album in its entirety for a beyond sold-out Echoplex crowd. NOW they return to play their breakout/breakthrough 2nd LP which of course features "I Melt With You" -- which single-handedly broke the band to US audiences. But the rest of the LP is as jaw-dropping as the first. Equal parts goth and post-punk, most of these songs have not been performed live for DECADES.
The term "post-punk", like many terms with a similar prefix, is firmly planted in a time in history, and signifies an added precision and experimentation to a thrilling genre that has echoed forward in both style and attitude. The Jason Corbett-led outfit ACTORS are standing on the shoulders of titans with their brand of the style, and could almost be referred to as "post-post-punk".
WARSAW PACT was founded during the summer of 2017 by Ivan Delint in Los Angeles, California. Influenced by modern Dark-Wave and drawing deeply from Post-Punk Revival, Warsaw Pact creates a 'dance-punk meets dark-wave' sound that cannot be found anywhere else. The project began as Delint's solo effort but has since began forming a new band around his solo material. The band is now active in the LA/OC area as of January 2018.