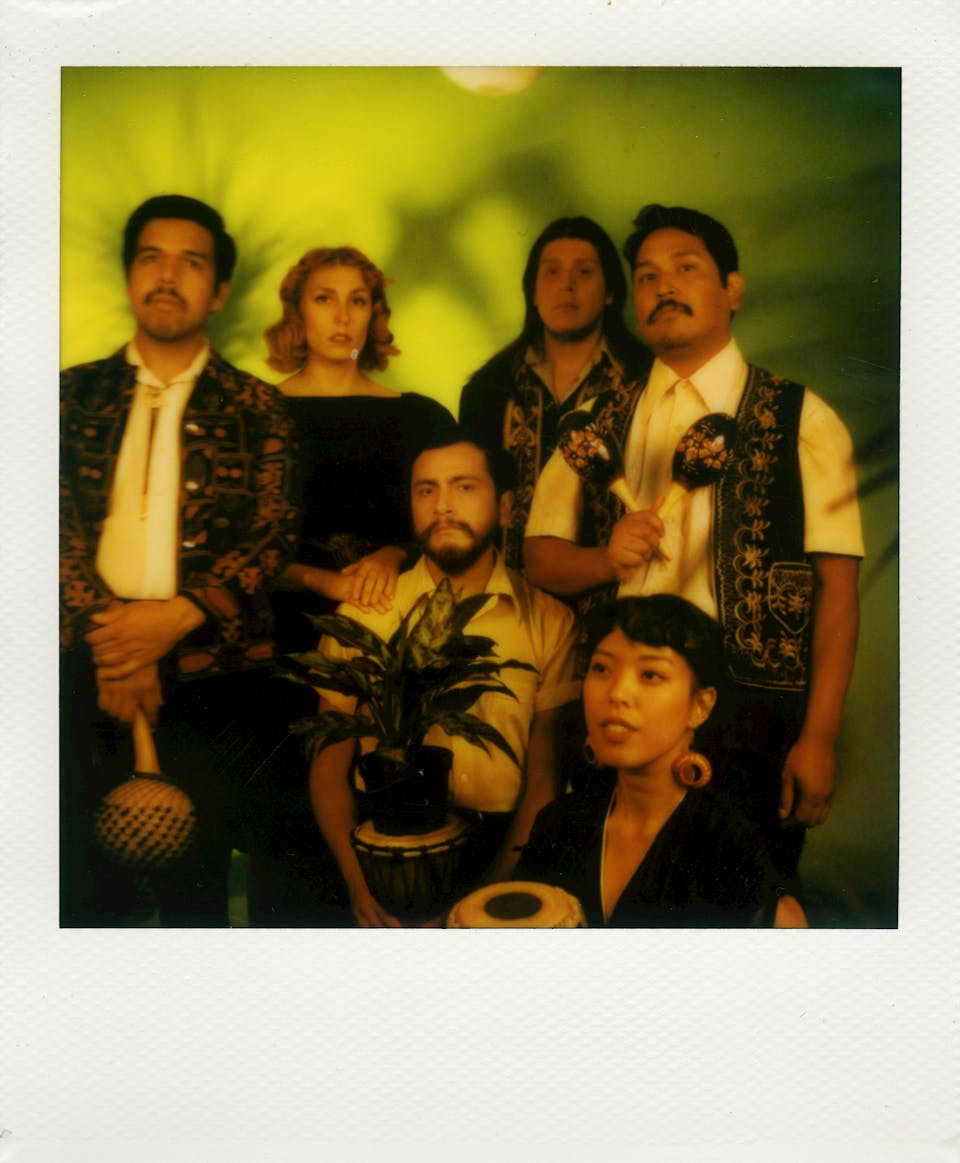 Healing Gems
The Intelligence, Mamalarkey, Oog Boog, Pacoima Techno, DJ Roller
Echoplex
Los Angeles
,
CA
with The Intelligence, Mamalarky, Oog Boog, Pacoima Techno, & DJ Roller
Welcome to the world of Healing Gems, a space-age, exotic-psych, Latin-infused six-piece whose sound, although inspired and influenced by the past, is very much embedded in the here and now. Their delicate blend of Latin, jazz and tropicalia pivots around bossa nova beats and fanciful free-flowing melodies offering songs of sunshine and merriment.
A 6-piece mini-orchestra consisting of Edgar, Trish, Eduardo, Jared, Michael, and Xochi, Healing Gems are a psychedelic band, but not in the yoga posing, incense burning, sanctimonious kind of way. They're a drink of LSD-tainted punch at a small town dance. A pot brownie picnic at a community park. Scratchy bargain basement records that still surge fire. The type of band one might listen to while traversing a hot desert landscape with rainbow-laden sun showers pouring down upon your skin. No drugs required.