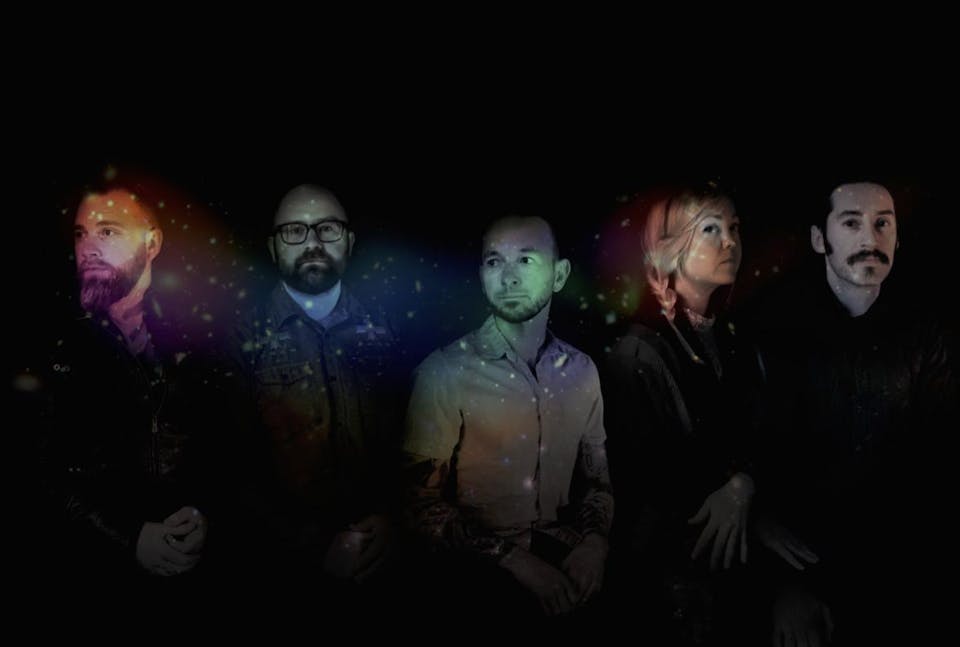 Murder By Death
Saintseneca
The Regent Theater
Los Angeles
,
CA
Cult-indie band Murder By Death is hitting the road this winter to celebrate 20 years since their first show.
Setlists each night will be curated by fans and the band will be playing songs from all 8 records in their catalog. Every ticket comes with a free zine at the show, looking back at the last 20 years of MBD. Don't miss this chance to sing along, stomp your boots, and sip your favorite libations in celebration.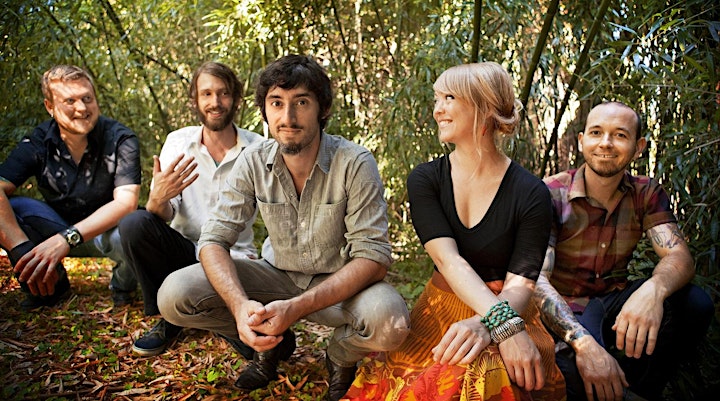 Indiana-based Murder by Death first caught the attention of Thursday's Geoff Rickly while playing a gig together one night in their hometown of Bloomington, Indiana. Rickly promptly brought the band, then called Little Joe Gould, to the attention of his friend Alex Saavedra (Eyeball Records owner), and the group was signed immediately. The band comprised vocalist/guitarist Adam Turla, drummer Alex Schrodt, bassist Matt Armstrong, cellist Sarah Balliet, and pianist Vincent Edwards. They issued a 2001 self-titled EP as Little Joe Gould before the band eventually decided to change its name to Murder by Death, taken from the 1976 Neil Simon-scripted comedy of the same name. The bandmembers felt the new name better represented their ominous sound, which combined elements of artists like Nick Cave & the Bad Seeds, Johnny Cash, and the Decemberists.
Their first full-length, Like the Exorcist But More Breakdancing, was released on Eyeball in August 2002. Touring early on with bands like Cursive, Interpol, and the American Analog Set, the band did a summer 2003 split with Volta Do Mar before following up that fall with the well-received Who Will Survive and What Will Be Left of Them? The record was something of a concept album based around the Devil waging war on a small Western town (and the title was another cinematic reference, referring to a slogan used to advertise the horror classic Last House on the Left). A benefit 7" appeared at the year's end in memory of Ten Grand's Matt Davis, and the band continued to turn heads nationwide on tours with the likes of Lucero, the Weakerthans, William Elliott Whitmore, and Rasputina.
Edwards amicably parted ways with the group in mid-2004 to go back to school, and when his touring replacement also left by the year's end, the remaining members of Murder by Death decided to just carry on as a more rock-oriented quartet. Balliet, though, picked up keyboard parts along with her cello. After extensive touring, the bandmembers went back to college for a bit while writing their third album. Murder by Death eventually issued In Bocca al Lupo on their EastWest imprint, Tent Show Records, in May 2006. Another concept album, this one was produced by J. Robbins (Against Me!, Dismemberment Plan), and explored themes of sin and redemption, inspired in part by Dante Alighieri's The Divine Comedy. Touring continued through the summer, including a headlining stint with Langhorne Slim opening.
In March 2008, Murder by Death released Red of Tooth and Claw on Vagrant Records. The band followed up again in 2010 with its fifth studio album, Good Morning, Magpie. Two years later Murder by Death returned with Bitter Drink, Bitter Moon, which found the band taking part in a crowdsourcing campaign through Kickstarter for the vinyl release of the album. The campaign would find them becoming the third highest-earning band since the site launched. The album was eventually released on CD and via digital download by the respected Chicago indie label Bloodshot Records, who also released 2015's Big Dark Love. ~ Corey Apar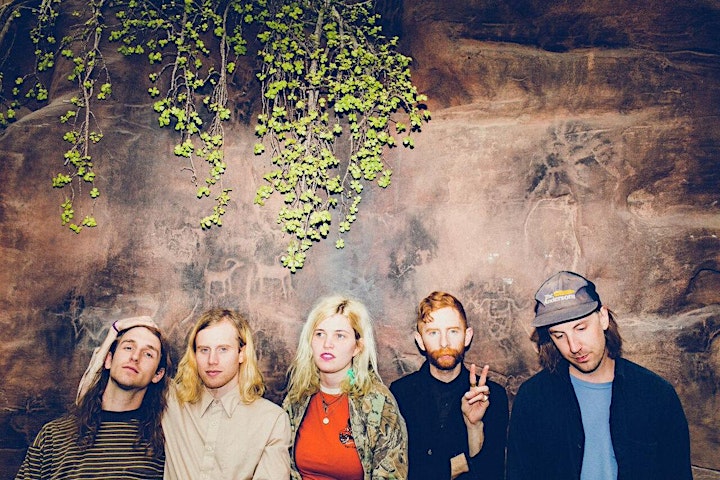 Saintseneca's Zac Little has been thinking a lot about memory. Not necessarily his memories, though they creep in often, too. Rather, he mulls over the idea of memory itself: its resilience, its haziness, how it slips away as we try to hang on, the way it resurfaces despite our best efforts to forget.
Memory is the common thread running throughout the Columbus folk-punk band's fourth album, Pillar of Na, arriving in August 31st via ANTI- Records. Following 2015's critically lauded Such Things, the new album's name is rooted in remembrance, referencing the Genesis story of Lot's wife who looks back at a burning Sodom after God instructs her not to. She looks back, and God turns her into a pillar of salt. "Na," meanwhile, is the chemical symbol for sodium. "Nah" is a passive refusal and the universal song word. It means nothing and stands for nothing. It is "as it is."
Like Lot's wife, Little cannot help but revisit where-and how-he grew up. Raised in church in southeastern Appalachian Ohio, he took up preaching when he was still a teenager, sometimes in small country settings and other times to congregations of thousands. But these days he's more interested in listening. And questioning.
Musically, Pillar of Na is Saintseneca's most ambitious album to date, with Little aiming to incorporate genre elements he'd rarely heard in folk. "I wanted to use the idiom of folk-rock, or whatever you want to call it, and to try to do something that had never been done before," Little explains. "To reach way back, echoing ancient folk melodies, tie that into punk rock, and then push it into the future. I told Mike Mogis I wanted Violent Femmes meets the new Blade Runner soundtrack. I'm looking for the intersection between Kendrick Lamar and The Fairport Convention."
EVENT DATE, TIME, TICKET PRICE, AND LINEUP ARE SUBJECT TO CHANGE.
The maximum number of tickets available per purchase for each event is the maximum number permitted per customer. Your name, credit card, address, and email address will be verified. Spaceland Presents/The Regent or Eventbrite reserve the right to cancel any orders in excess of the stated ticket limit.
Any tickets suspected of being purchased for the sole purpose of reselling can be cancelled at the discretion of Spaceland Presents/The Regent or Eventbrite.
Be the first to find out about all the new shows at Regent, Echo + Echoplex, and all the other cool shows we have throughout Los Angeles by visiting our website: spacelandpresents.com!
Plus Unlock promo codes for presales to our upcoming shows by signing up to Spaceland's weekly email blast!