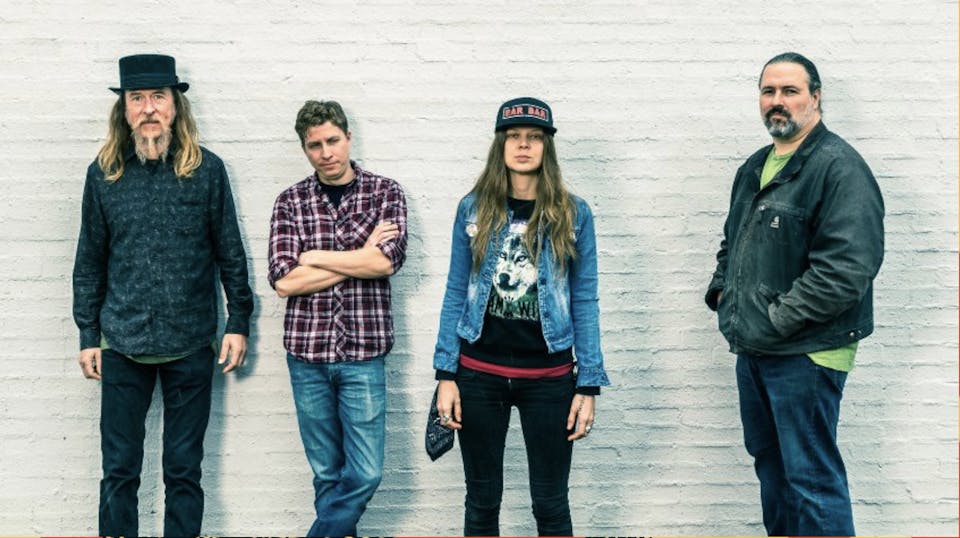 Zebulon + Spaceland + Grand Ole Echo Presents
Sarah Shook & the Disarmers
Corb Lund
Zebulon
Los Angeles
,
CA
$14.00 - $16.00
Postponed
On Eventbrite
Sarah Shook & the Disarmers + Corb Lund - Roots Roadhouse Kick Off Party
When Sidelong, Sarah Shook & the Disarmers' debut album, was released in early 2017, it quickly earned kudos for its blast of fresh, fierce honesty and sly wit. It was a welcome new voice in a genre too often mired in the staid and conventional. And while that record may have come to many as a surprise, Years solidifies the point: Sarah Shook & the Disarmers have moved from getting people's attention to commanding it. The album–with its sharpened songwriting, unique perspective, deepened sound and roll-up-your-sleeves attitude–will grab you by the collar and put a defiant finger to your chest. It is resolute, blunt, and unflinching.
Inspired by artists such as the Sex Pistols, Elliott Smith and Hank Williams, Sarah sings with confidence, control, and, at times, a hint of menace. The Disarmers match her on every track, coloring the tales of resilience and empathy with as much urgency as ever as well as a broader sonic sweep. It's easy to hear Sarah as a close cousin to artists like Hurray for the Riff Raff and Margo Price on the title track, or in the country-'60s mod vibe on "Lesson." "Good as Gold," sporting a kiss-off line for the ages, "You're as good as gold/ I'm as good as gone," is both vulnerable and defiant, soaring with pop-inflected harmonies. And with an expansiveness evoking the wide-open West, "What it Takes" speaks to the truth of the record, to her life, and to the universe.
At its pounding heart, Years crackles with a pointedly contemporary and relevant take on the outlaw spirit. Built around the buoyant pedal steel of Phil Sullivan, and the post-punk rattle and Live at San Quentin hum of Eric Peterson's guitar, there are echoes of Nikki Lane and Merle Haggard as much as Ty Segall. Its home is the ragged-but-real honky tonk, not the bro-country "honky tonk." The barroom singalong "New Ways to Fail" is classic, smile-through-the-pain country. "Damned If I Do" could be the "Drivin' Nails in My Coffin" of the 21st century, if we let it; a perfect song for rolling in the wry and sneaking in a quick two-step. The sinister "The Bottle Never Lets Me Down" will get anyone who's ever been wronged righteously flipping the bird as they knock back the next shot. Therapy in the face of personal devastation takes many forms, after all.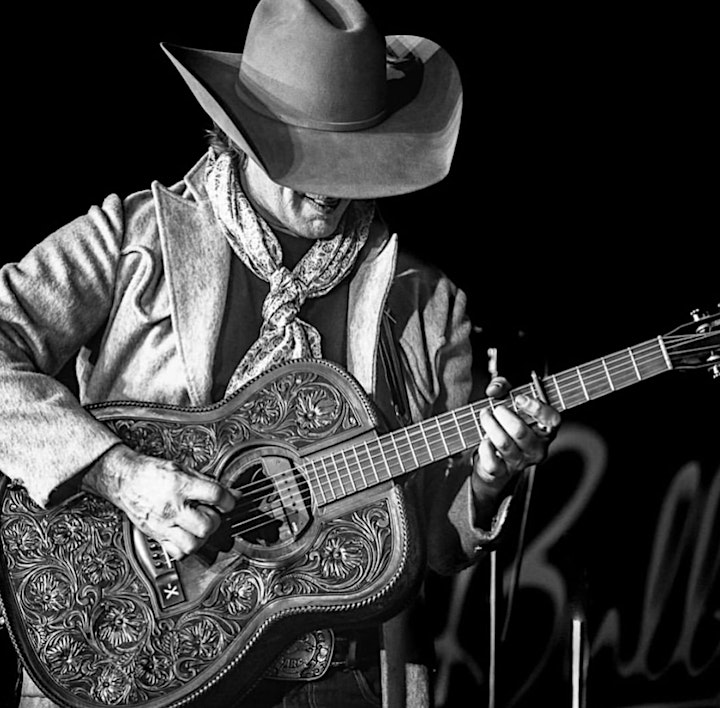 Hailing from the Rocky Mountains of Alberta, Canada, and with a family lineage of ranchers and rodeo people, Lund is about as authentic as they come. Embracing his Western heritage through his music, Lund has been known to touch on a range of cowboy themes past and present - from rough-and-tumble tales of lawless frontier saloons, to the somber realities of running a modern family ranch. Corb Lund has received multiple CCMA, Juno, and international award nominations and wins. His seventh album, Cabin Fever, debuted at #1 on the Billboard Canadian Charts; three of his records have been certified Gold, and his latest studio album, Things That Can't Be Undone, produced by Dave Cobb (Sturgill Simpson, Jason Isbell), cemented his status as one of the best contemporary country singer/songwriters working today. NPR said "The album is a high mark of a long career" while Rolling Stone named him one of the "10 New Country Artists You Need to Know" stating, "Things That Can't Be Undone finds Lund flirting in fresh sonic waters, while still keeping his sardonic mix of eerie lyrics and deceptively joyful vamps well intact." PopMatters exclaimed, "Melodically engaging and narratively compelling, Things That Can't Be Undone furthers the case for Corb Lund as one of the best contemporary country songwriters." Corb Lund released an EP of cover songs, Cover Your Tracks on September 13th via New West Records in the US and Warner Music in Canada. The EP presents some of the songs by others that Lund says have inspired him throughout his career. His forthcoming full-length album of original songs will be released in early 2020.