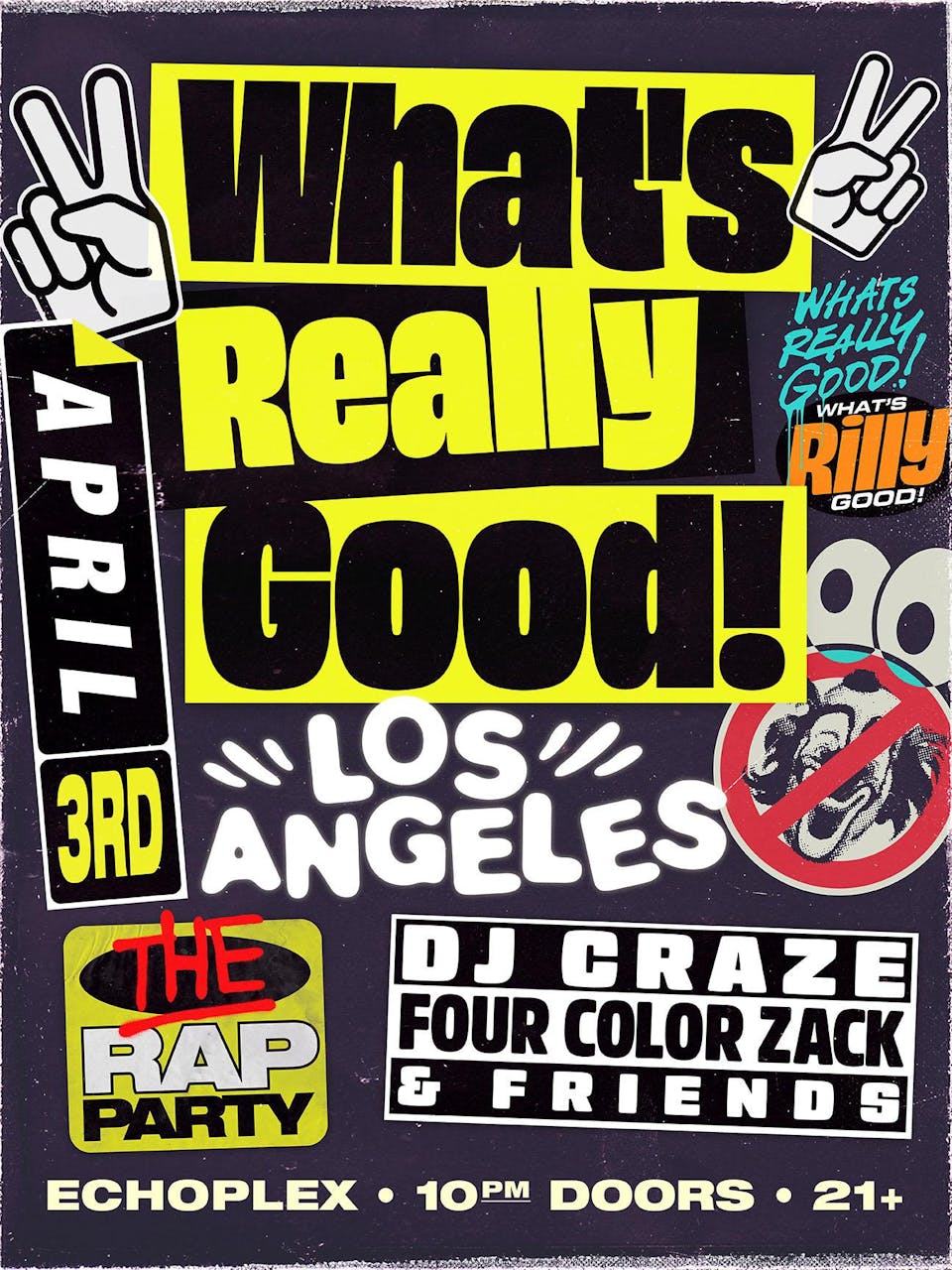 What's Really Good!
DJ Craze
Four Color Zack
& Friends
Echoplex
Los Angeles
,
CA
$12.00 - $18.00
Postponed
WHAT'S REALLY GOOD is DJ CRAZE and FOUR COLOR ZACK throwing the wildest open format rap party at the ECHOPLEX on APRIL 2, 2020
Two of the most respected club rocking DJs in the world are throwing the wildest rap party you've ever been to at the best venues across the nation and they're bringing surprise guests at every stop. But hold on, that's just part of it.
This right here is that vibe we've all been missing. Its your favorite party where you know your whole crew is going to be at without even asking. Where you know you're losing your voice from singing every word and you're leaving with someone else's shirt on. This isn't about the pyro and pageantry of spectator-style events. This this isn't about standing still and facing the DJ all night or where the only connection with the artist is being told when to put your hands up and counting down 3-2-1. This is inclusive and interactive. It's about all of us building an atmosphere where your best memories are made, together.
This is about having some MF fun.