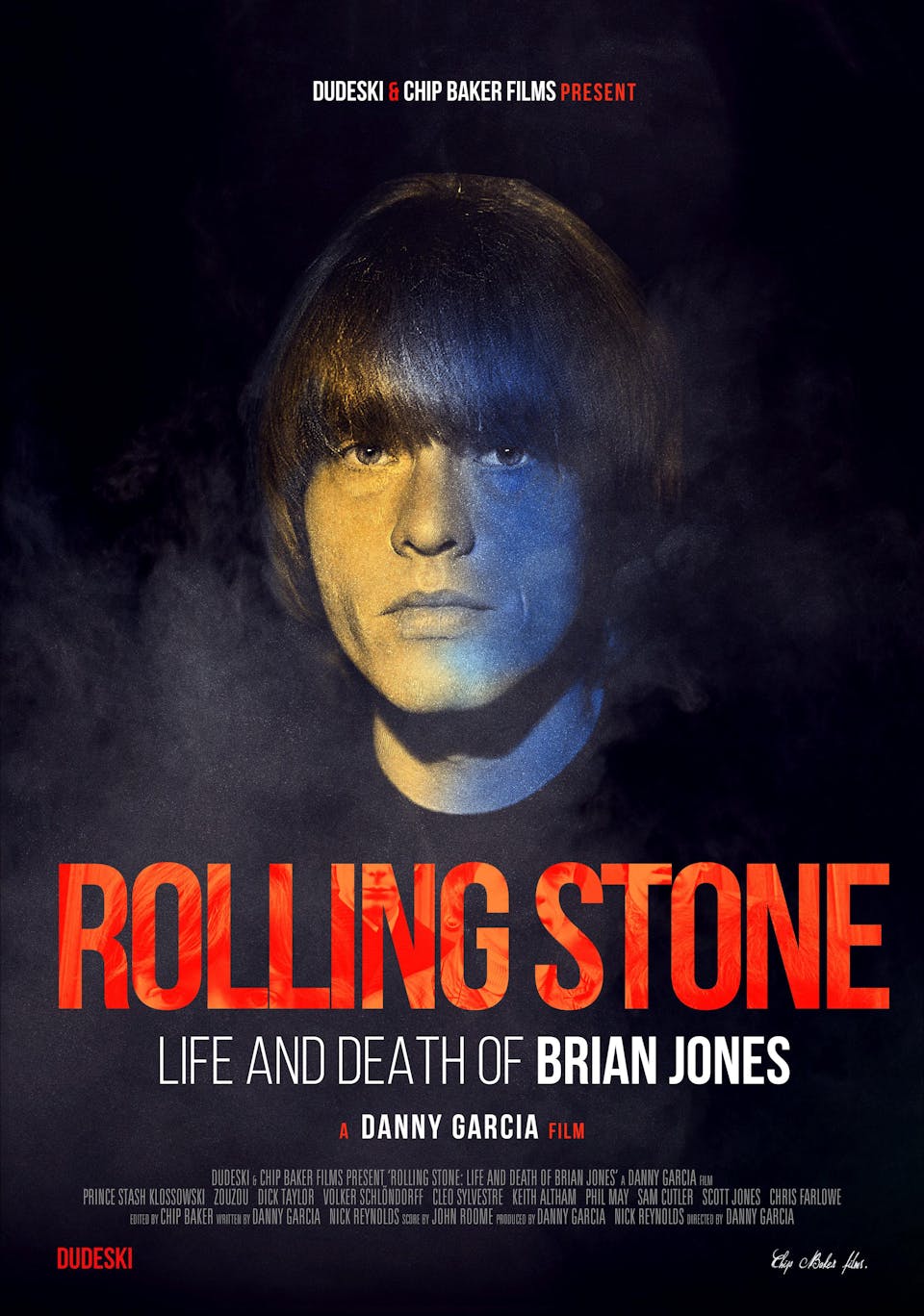 Rolling Stone: The Life and Death of Brian Jones Screening
The Regent Theater
Los Angeles
,
CA
.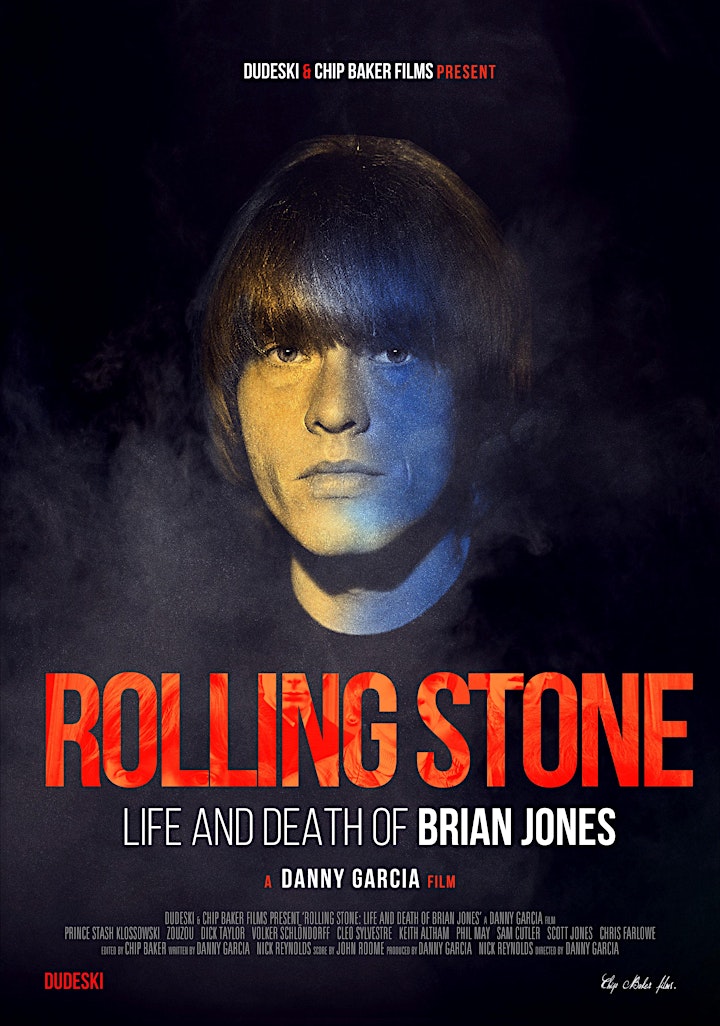 Directed by Danny Garcia (The Rise and Fall of The Clash/Looking for Johnny/Sad Vacation/STIV), 'Rolling Stone: Life and Death Of Brian Jones' is the first feature length documentary to be produced about the founder and original leader of The Rolling Stones.  In the mid 60's, Brian Jones emerged as 'the face' and poster boy of the Bohemian Swingin' London scene, topping the charts with The Rolling Stones and dating model/actress Anita Pallenberg. However, his excessive lifestyle and his reputation as ' the original bad boy of Rock & Roll' was to cost him dearly.
As the scene descended into the acid ridden year of 1967 so did Brian. Targeted by the authorities and media, he spiralled out of control losing both Anita and the respect of the Stones. Two years later, Brian was found at the bottom of his swimming pool, the verdict: death by misadventure. During the last 50 years many theories have emerged, claiming that Brian was murdered and that it was covered up at high level, as 'Rolling Stone: Life and Death Of Brian Jones' discovers- the evidence for this is extremely compelling.
+ Q&A with Prince Stash
EVENT DATE, TIME, TICKET PRICE, AND LINEUP ARE SUBJECT TO CHANGE.
The maximum number of tickets available per purchase for each event is the maximum number permitted per customer. Your name, credit card, address, and email address will be verified. Spaceland Presents/The Regent or Eventbrite reserve the right to cancel any orders in excess of the stated ticket limit.
Any tickets suspected of being purchased for the sole purpose of reselling can be cancelled at the discretion of Spaceland Presents/The Regent or Eventbrite.
Be the first to find out about all the new shows at Regent, Echo + Echoplex, and all the other cool shows we have throughout Los Angeles by visiting our website: spacelandpresents.com!
Plus Unlock promo codes for presales to our upcoming shows by signing up to Spaceland's weekly email blast!