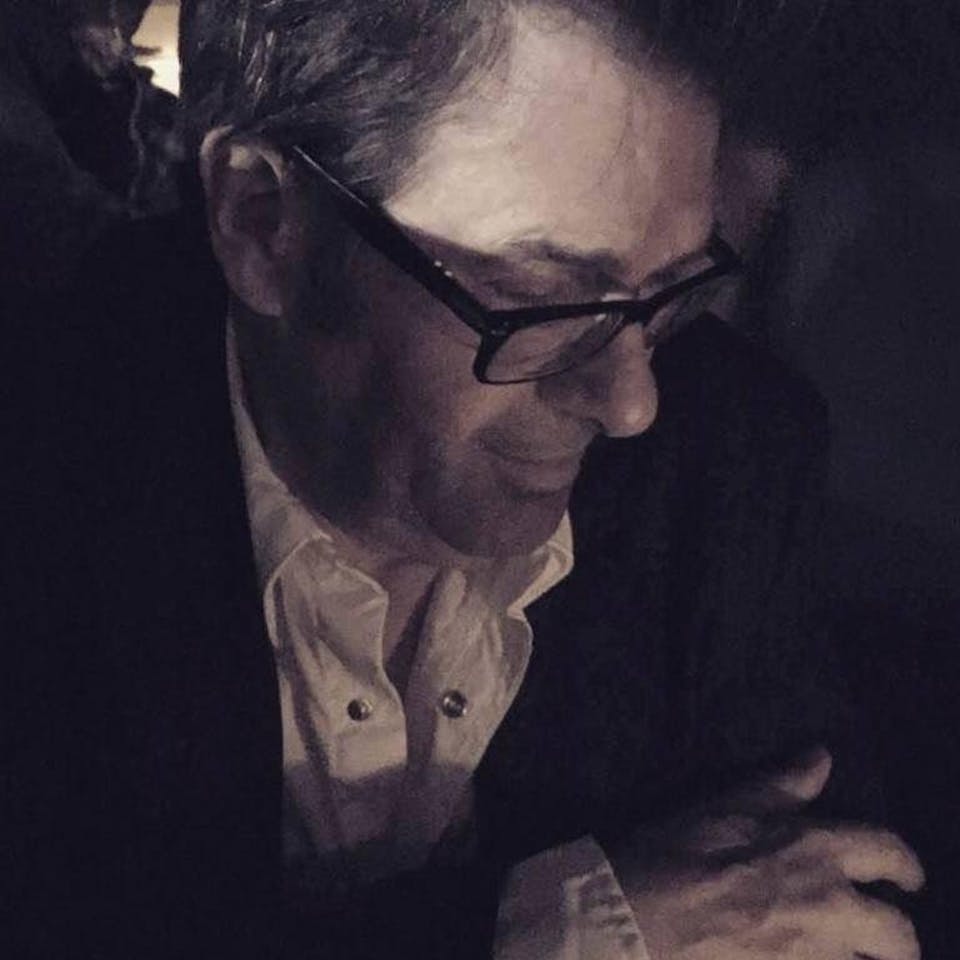 Russ Tolman
Bob Woodruff
The Love Song Bar
Los Angeles
,
CA
Join us for an evening of music with Russ Tolman and Bob Woodruff!
RUSS TOLMAN
As the son of a rancher and a former burlesque dancer, folk rock singer/songwriter Russ Tolman grew up in California and Arizona with a romantic view of the American West. Whether images of the open range of the cowboy, the hobo jungle of skid row, or the cross-country adventure of Kerouac's On The Road, Tolman held a fascination with the freedom and promise of the West.
Meeting Steve Wynn and Kendra Smith at university, Tolman found himself along with his new cohorts forming a band called Suspects. Fast forward a couple years, and Wynn and Smith have moved to Los Angeles to become the Dream Syndicate, while Tolman founded True West, which became the northern guardians of what was to be called the Paisley Underground.
Psychedelic guitarslingers True West shared many stages with their paisley pals Green On Red, Rain Parade, Long Ryders, Three O'Clock, and Dream Syndicate, but True West's two guitar sound was darker and more hypnotic.
Their debut 45 single, a blistering cover of Syd Barrett/Pink Floyd's "Lucifer Sam" brought the band national attention, and was quickly followed by their Hollywood Holiday mini-LP.
True West had long been fans of seminal NYC band Television, so were thrilled to go into the studio withTelevision's Tom Verlaine as their producer.
True West's next album Drifters brought more touring around the U.S., U.K., and Europe, includingsupporting R.E.M on their 1985 Fables of the Reconstruction Tour.
However, Tolman left the band soon afterward to start his first solo album Totem Poles and Glory Holes, which made many critics' year-end best-of lists.
Tolman relocated to Los Angeles and recorded his paean to his new found city Down In Earthquake Town, starting a long-term relationship with co-producer Brett Gurewitz, best known as a founder of punk band Bad Religion and head of Epitaph Records.
Coming next were Goodbye Joe, Road Movie, and Sweet Spot, which included many of Tolman's Hollywood pals like Johnette Napolitano of Concrete Blonde, John Wesley Harding (aka Wes Stace), Howe Gelb of Giant Sand, and Chris Cacavas of Green On Red.
A relocation to San Francisco brought Tolman's next album City Lights, which was not only evocative of the City By The Bay, but also of John Steinbeck's mythical central California coast country.
New Quadraphonic Highway found Tolman dabbling at the crossroads of Brian Eno and Texas honky tonk.
The last few years have Tolman going south again, returning to "Palm Tree Land" to release singles like "Los Angeles," "Time Flies," "Everybody's Gonna Love Me," and his latest "Vancouver Sun."
In the works is a new album for 2017 that Tolman describes as being inspired by and evocative of the great '60s-'70s Laurel Canyon singer/songwriter scene.
"I want to write a final love letter to Los Angeles," says Tolman. That album Goodbye El Dorado was released in 2019.
Whether tender acoustic ballads or blistering rock guitar rave-ups, Russ Tolman has crafted some of the most literate and memorable music in underground rock.
So buckle up, throw it in gear, put your foot on the accelerator, and hit the road with Russ Tolman.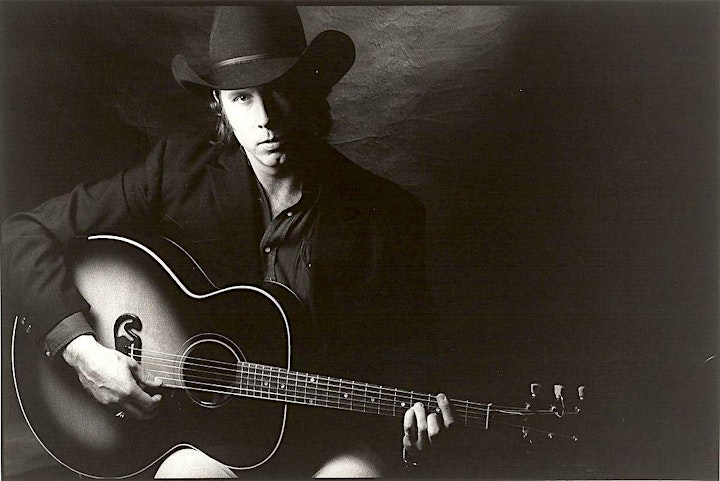 BOB WOODRUFF
Bob Woodruff. Singer. Acclaimed Songwriter. All-American. His friends call him 'Woody'. And much like another Woody of note, his songs are anachronistic yet accessible, melodic yet gritty, intimate yet universal. Initially, a mid-90's country-rock success with critically-acclaimed releases, Dreams & Saturday Nights (1994, Elektra) and Desire Road (1997, Curb/Imprint), Woodruff played the rock star card and played it hard, singed a few rusty-edged life lessons into him and has now returned with a stunning comeback of new originals and a few classic 90's Woodruff cuts revisited for a whole new generation to embrace.
From Greenwich Village to Nashville to L.A., Woody has cut a swathe of hard-earned life and love across the dusty roads and hard city streets of America. His pop-inflected melodies cleverly disguise the heart full of hurts his lyrics reflect. You might find yourself tapping your knees and bobbing your head at the discovery of such unbridled, gracefully composed melody and word (Didn't think they made 'em like this anymore did you?). The Chicago Reader called Bob, "a lyricist of enormous wit and depth" and stated, "Woodruff hews to the Hank Williams, Sr. school of songwriting, using intensely personal lyrics that occasionally come close to standing as poetry on the written page." It's why such pedigreed musicians and artists such as Emmylou Harris, Benmont Tench, Gary Tallent, Lucinda Williams, James Burton, Bernie Leadon and others have climbed onboard Woodruff's sessions. As the Houston Chronicle stated with conviction, "Bob Woodruff is the best country singer you never heard…(His) body of work, old and new, is a goldmine awaiting discovery by other singers." Rolling Stone noted, "Woodruff's songs have a classic resonance (and he) mines the seam between Springsteen and Steve Earle". And Third Coast Music wryly surmised, "One of the most talented and snake-bit performers to ever hit Nashville, this is music as real as a purple bruise on a junkie's arm."
Originally from Greenwich Village, this album finds him moving away from straight honky tonk and towards a rootsy soulfulness that melds Rock, R&B and Country befitting these songs about love, pain and redemption. "Like his mentor, another New Yorker, the late great Brill Building songwriter, Doc Pomus, Bob's songs seem to suggest that despite life's disappointments and love's failures there is a transcendent aspect to heartache, and to dismiss love's failures would be to exile an important soul visitor. They offer hope in a seemingly hopeless world for those people stumbling around in the night out there uncertain or not always certain of exactly where they fit in and where they are headed." wrote Phoenix New Times.
This is music that is bigger than it needs to be. It's music for the world. Hell, slap it in a satellite, press PLAY and send it out to the universe. It's music that deserves, no NEEDS, to be heard. Back in the day, it might be the oft-played album that leans close to the turntable or the cassette that never leaves the car. Classic Woodruff staple, The Year We Tried To Kill The Pain sets a tone of white hot love inexorably turning to embers. The kind of drama we might've all gone through in our reckless youth: "I'm gonna take this burning heart and stick it in the ground/put me out your misery where I almost drowned". Yet Woodruff has a way of summoning back the 'fire' as well as the hurt. The gentle, 60's soul-flavored, "There's Something There", evokes the first thrilling and giddy drop of falling in love with a warm, sunny AM radio glint. "Paint The Town Blue" is a sing-along anthem deserving of a stadium-sized throng swaying to-&-fro, arm-in-arm, with lighters aloft. And for a most special treat, be sure to visit live album-closer, "If I Was Your Man". The final encore from a recent concert in Sweden beginning with Bob solo on acoustic guitar as members of his band cut short their celebratory smokes backstage to spontaneously accompany him unrehearsed one by one in this simple offering written just days prior to the show and not a part of the set list. A longing openhearted offer of love to one who it's unclear will accept or deny it. The kind of plea Otis Redding would rip to shreds. The Scandinavian audience in attendance is left slack-jawed, as is the listener on the closing of this brilliant new release from Bob Woodruff. Singer. Songwriter. World Citizen.