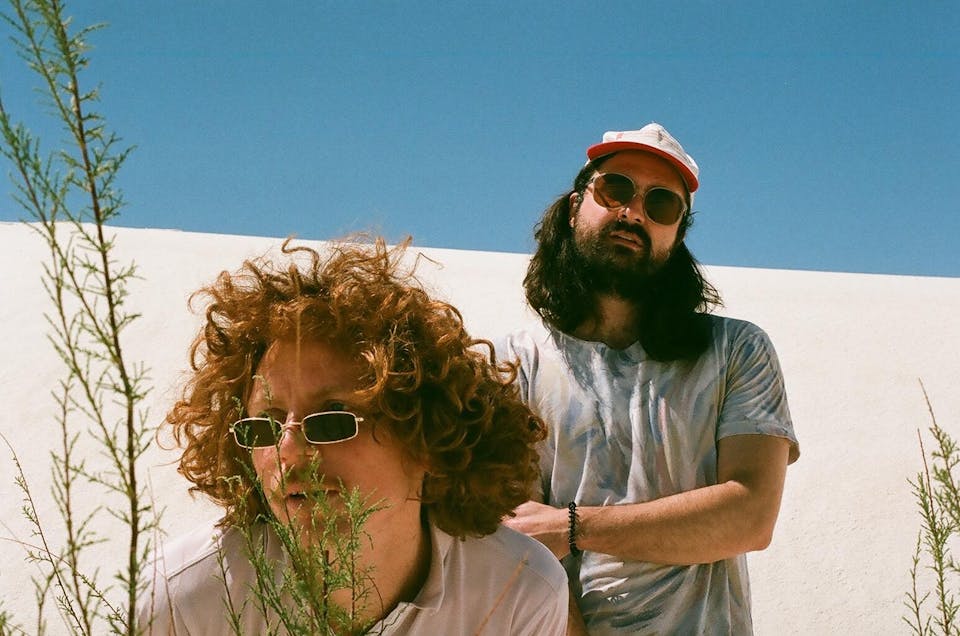 Sea Moya
FTG (Fever The Ghost), Sunny Gummy Hands, The Shaking Hands
The Echo
Los Angeles
,
CA
.
Following the astounding reception of their first EPs German psychedelic electronica trio Sea Moya - currently residing in Montréal, Canada - just recently released their expansive debut album, "Falmenta". Recorded in a reclusive cabin in the Italian Alps just above Lago Maggiore it is a result of total withdrawal from everyday life, the distraction of technology and any influence from outsiders.
Inspired by a wide-ranging and rather unexpected group of influences Sea Moya present an eclectic mixture of Krautrock, Afrobeat and Electronic Funk music. Filtering analogue instrumentation through tape saturation, modular systems, and a vast array of effect pedals, this psychedelic beat outfit reshapes and cuts up their original ideas, producing their own distinctive sound – which unfolds especially in their live show that they've taken on the road extensively - including SXSW, Canada and Europe. You can hear echoes of the multi-instrumental psych of Tame Impala and the easy electronica of Toro Y Moi, just as much as William Onyeabor's deconstructed African disco or J Dilla's hazy production.
Sea Moya was formed in summer 2014 in between shipping containers in a German harbor. Current band members are David Schnitzler (Vocals), Elias Foerster (Bass), and Tilman Ruetz (Drums) + a whole lot of synthesizers.
FTG (of Fever The Ghost) have made quite an impression with their uncanny, spectacular live performances, quickly becoming the one band on the tip of everyone's tongues within LA's Silverlake/Echo Park scene. While Fever The Ghost's grandiose rush on the senses dependably transports audiences into their strange universe, what's even more remarkable is how fully-formed their sophisticated sound arrives, cleverly weaving addictive hooks into their forward-thinking psych-pop pastiche. Fever The Ghost's songs have that rare quality where you can go home humming them after hearing the band live just once with melodies that linger in the mind.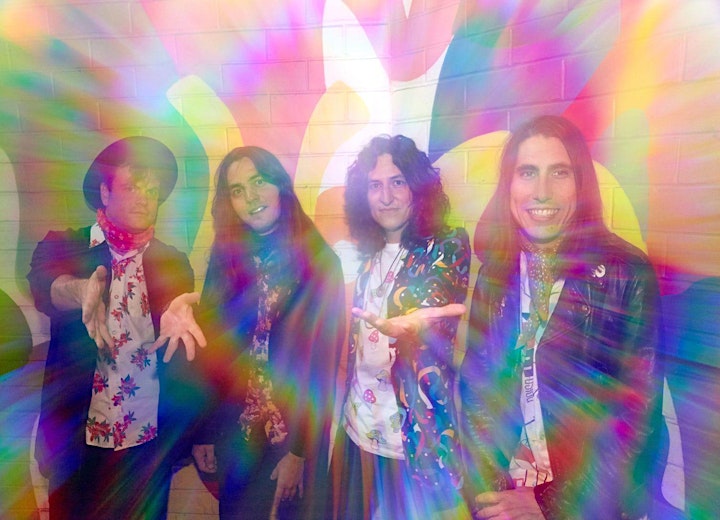 RECORD RELEASE
Sunny Gummy Hands is a rock band that combines psychedelic rock and synth pop. Their debut EP, "In Motion", explodes with textured synths, heady guitar riffs and a hybrid of analog and electronic drums and bass. The name Sunny Gummy Hands started as an alternate title for their song "Gum On Your Shoe". In 2019 they played their debut show at NPU and also performed at Echo Park Rising. The band is finishing a second EP due out early 2020 with the first single to be released in late 2019.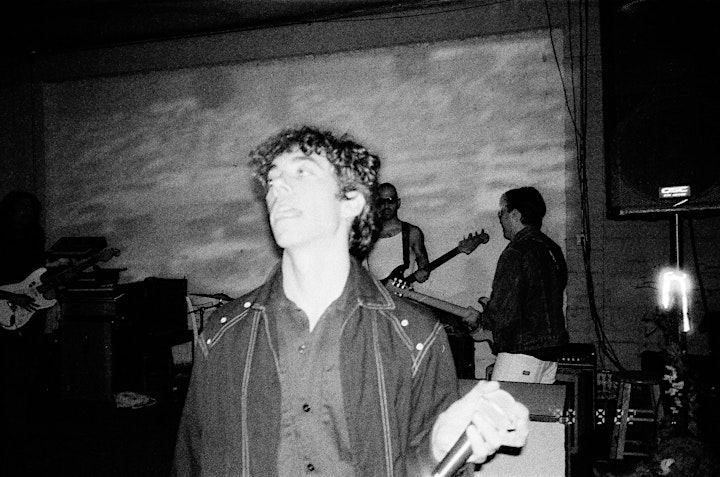 The Shaking Hands first assembled at the start of 2016 in LA's San Fernando Valley with loose intentions of making fresh sounds with the familiar ingredients that comprise any rock band. We learned later that night that Bowie died and we all spent the rest of the year circling the drain. In 2016 there were over 7000 recorded fires in California.
Drawing from the language of hastily constructed road signs, the hypnotizing red glow of brake lights stretching into the horizon and half-heard insults shouted from the crosswalks, there is a stubborn imperfection to The Shaking Hands sound. Those first couple years had plenty of upsets: shuffling line-ups and working spaces, shifting ideas and visions for what music does and could do in these precarious times, and before finishing one song, the next would always present itself as the better, fuller representation of the now.
FREE-WAYS is a bookend to those first years of wrestling with creative identity and carries with it the antagonisms of structured writing versus the electricity of chance, esoteric lyricism versus direct speech, the screeching of worn-out brakes versus angelic melodies piping in from the street. We learn as we go and let interpretation follow. What would power lines tell you if they had a human voice? Can the Valley get any hotter before it simply evaporates?
HNY,
- TSH
EVENT DATE, TIME, TICKET PRICE, AND LINEUP ARE SUBJECT TO CHANGE.
The maximum number of tickets available per purchase for each event is the maximum number permitted per customer. Your name, credit card, address, and email address will be verified. Spaceland Presents/The Echo or Eventbrite reserve the right to cancel any orders in excess of the stated ticket limit.
Any tickets suspected of being purchased for the sole purpose of reselling can be cancelled at the discretion of Spaceland Presents/The Echo or Eventbrite.
Be the first to find out about all the new shows at Regent, Echo + Echoplex, and all the other cool shows we have throughout Los Angeles by visiting our website: spacelandpresents.com!
Plus Unlock promo codes for presales to our upcoming shows by signing up to Spaceland's weekly email blast!