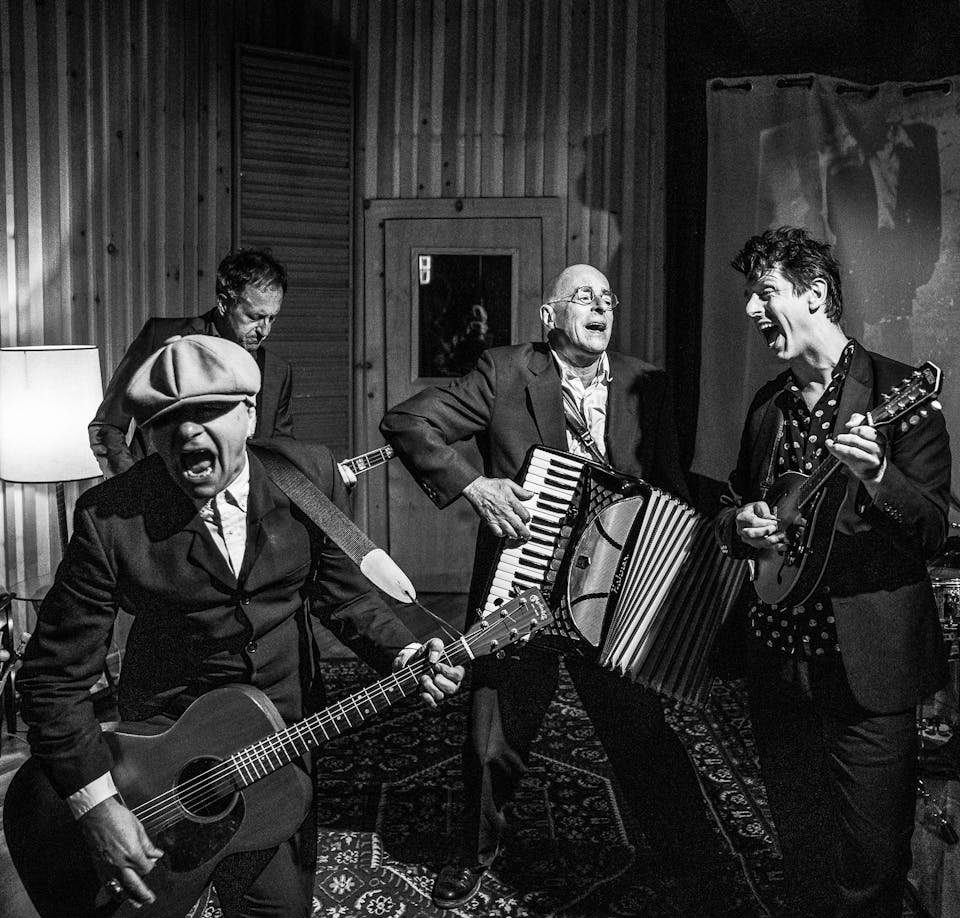 CANCELLED: ST. PATTY'S DAY PARTY with The Walker Roaders + Hoist the Colors
The Echo
Los Angeles
,
CA
ST. PATTY'S DAY PARTY at THE ECHO with THE WALKER ROADERS, HOIST THE COLORS, & ZANDER SCHLOSS
THE WALKER ROADERS
The Walker Roaders are James Fearnley (The Pogues), Ted Hutt (Flogging Molly) and Marc Orrell (Dropkick Murphys). They released their first self-titled album on 23rd August 2019 on Ginger Man/Beverly Martel Label Group. Produced by Hutt, the tracks were co-written by the trio with lyrics from Fearnley. The recording line up is completed by producer Brad Wood (Liz Phair, Smashing Pumpkins) on bass, Kieran Mulroney on fiddle and Bryan Head on drums. The band have played several shows in Los Angeles but this is their first recorded music. The album, played by seasoned practitioners of the Celtic-punk brotherhood, combines accordion, mandolin, fiddle, guitar, bass and drums in a storm surge that lifts all boats as it threatens to wreck them.
This 9-track LP spans the Celtic-punk genre, as both originators and renowned practitioners of the style. From a scathing breakneck ballad of defiance and dread – 'Lord Randall's Bastard Son' (hewing close to Dylan's 'A Hard Rain's A-Gonna Fall') – through songs with spacious melodies telling tales of dispossession and desire, including an homage to Rod Stewart and the Faces, 'Here Comes The Ice' at a latitude well north of balmy, and a tolling waltz 'The Blackbird Only Knows One Song', drawn from that well in the Pogues' repertoire from which were winched such songs as 'Kitty' and 'And The Band Played Waltzing Matilda'.
The three met in the US where they all live. Fearnley and Hutt started writing together, later to be joined by Orrell, whom Fearnley knew when Dropkick Murphys supported The Pogues on their Christmas tour of 2015. They adopted the name after a street gang from Fearnley's youth in Manchester "who would slice your thumbprint with a pen-knife if they came across you and felt like it".
James Fearnley was the last guitarist for the Nipple Erectors, the London-based punk band fronted by Shane MacGowan. In August 1982, MacGowan brought Fearnley in to be the accordion-player for a group to play Irish traditional songs fuelled by the punk ethos. The Pogues took off into international renown and ditched 12 years later after the ejection of their lead singer. Fearnley left the band in 1993 and formed The Low And Sweet Orchestra which released the critically acclaimed album 'Goodbye To All That' on Interscope Records. He then co-founded 'a band of one-man-bands',Cranky George (releasing their debut album 'Fat Lot Of Good' in 2016), with brothers Kieran and Dermot Mulroney. The Pogues, who inspired a generation of Celtic- punk bands, reunified in 2001 and played around the world until 2014.
Originally hailing from Croydon, Surrey, Ted Hutt was a founding member of Flogging Molly, their original guitarist and songwriter. Since leaving the band in the late nineties, Ted has produced upwards of fifty albums, for groups ranging from his own, Dropkick Murphys, Gaslight Anthem, Old Crow Medicine Show (for which he won a Grammy), Devil Makes Three, Mighty Mighty Bosstones, Violent Femmes, Skinny Lister and many more.
From Worcester, Massachusetts, at age 17, Marc Orrell joined Celtic-punk band Dropkick Murphys as guitarist, with a sideline in accordion and piano. After making four albums and after eight years on the road with the band, Marc quit – and headed to California. In Los Angeles he's a prodigious songwriter, a fearless recording artist with a number of releases to his name and an unbridled performer, forming and fronting his own country-punk band 'Wild Roses'.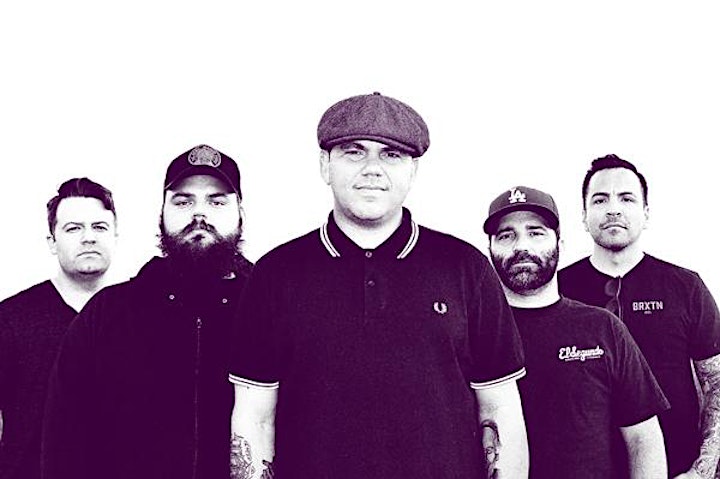 HOIST THE COLORS
A city like Los Angeles, where so many musicians are trying to be the "next big thing," can chew bands up and spit them out.
Hoist the Colors has navigated the rough waters of this city they call home by staying true to themselves, creating music they feel passionate about while accepting the inevitable evolution of their lives and their art.
Change is something the members of Hoist the Colors fully embrace. This idea rings true with their newest effort, entitled Mourners, their second release on Hardline Entertainment. And while the five piece are proud of where they are, they are even more excited about what lies ahead.
"We started in my living room", explains singer and mandolin player Joshua Linden, "This band was never meant to do much more then play a few pubs and get some free drinks. But once we started playing around LA, we developed a following as well as a love for what we were doing."
With the spark lit and a unique take on folk-influenced punk, the band released their first full length themselves, entitled Second City. A year later, they found themselves back in the studio, this time signed to independent Hermosa Beach label Hardline Entertainment and recording their second LP, Miles to Go Before We Sleep. Artistically, this proved to be a turning point for the band, as they had finally found their sound, blending a mix of Americana and Irish folk, while leaning heavily on their punk rock roots.
Soon after the album's release, the band hit the road, playing up and down the west coast and spending a month back east, sharing the stage with acts ranging from Death By Stereo to Old Man Markley, and once again proving they could play with any band from any genre of music.
Two years after Miles to Go, the band began writing for a new album. Major obstacles hit the band, but with the upcoming release of Mourners, Hoist the Colors is feeling stronger and more confident than ever. Mourners is the most honest music the band has ever written, as the sound is solidified by soulful melodies, heartfelt lyrics, and a heavy dose of twang.
"I think on Mourners, we focused hard on what we do best," states lead guitarist Jeff Murphy. "None of us claim to be virtuoso musicians. We don't have a gimmick or over the top stage personas. But we can write a song. And we take songwriting extremely seriously."
Although darker than the first two albums, ultimately Mourners offers hope and a message that some things must not be given up, especially one's passion for the things that make life worth living. Mourners will be available for purchase in Fall 2016 on iTunes and at www.HardlineEnt.com, and streaming on Spotify and Rhapsody.
The band is
Joshua Linden - Lead Vocals, Mandolin
Mark De La Torre - Lead Guitar
Sean Brandlin - Acoustic Guitar, Backing Vocals
Fabian De La Torre - Bass, Backing Vocals
Tom Brem - drums
Camilo Barahona- Fiddle/ Accordion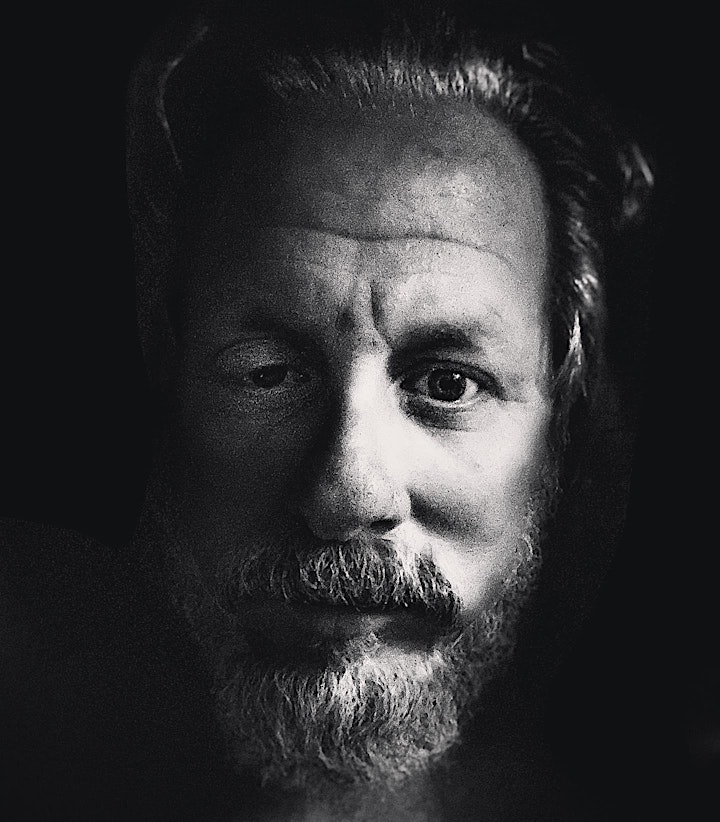 ZANDER SCHLOSS
Zander Schloss is a trailblazing artist and musicians musician. In the thirty five year span of his professional career he has worked as a songwriter, multi instrumentalist, bandleader and touring sideman with Joe Strummer, The Circle Jerks, Weirdos, Thelonious Monster, Low & Sweet Orchestra and Sean & Zander to name a few. His contributions as a music industry insider can be seen in documentaries and read about in the front and back pages of rock biographies. Zander has also composed music for many critically acclaimed films such as Walker and Sid & Nancy, and is a recognizable character actor in the cult classics Repo Man and Straight To Hell. His creative choices are interesting and eclectic, having spanned many genres, but with one common denominator. Integrity.
Never has Zander's reverence for music been more apparent than in his current solo work. With all of his experience, wisdom and technical prowess, Schloss has crafted songs with the restraint, skill and attention to detail of a master carpenter. His 12 string guitar is finger picked with the muscularity of a Delta Bluesman shipwrecked in the Scottish Highlands. Schloss's command of the Greek Bouzouki is as exotic as it is mythical. On his long awaited solo debut album, ,"Song About Songs", He sings with the husky vulnerability of a weary crusader who has lived the hero's journey, survived and come home with great stories to tell--and we believe him.