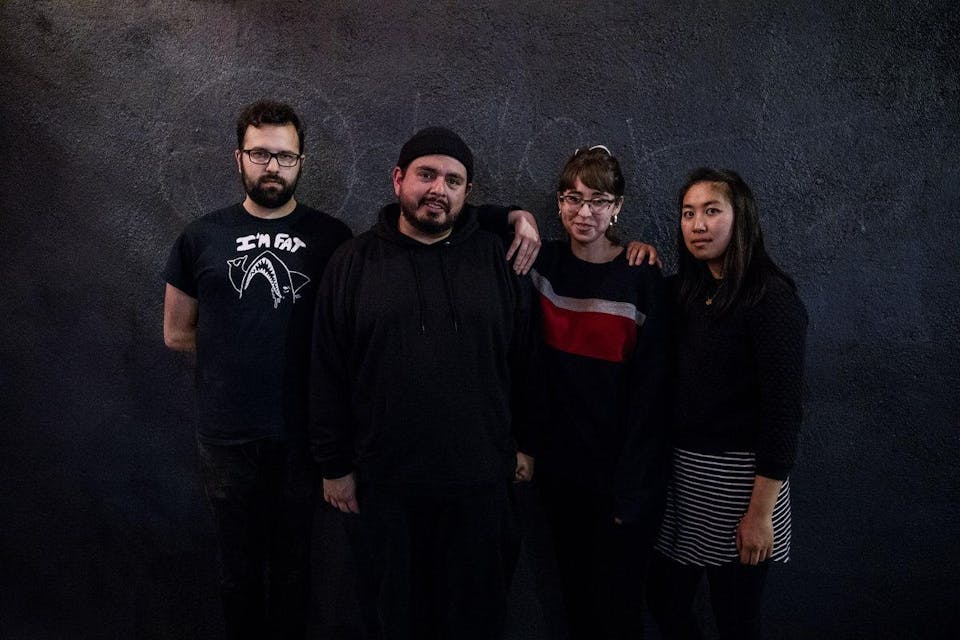 Teen Models Glue Shoe Nekkid
[Teen Models]
Teen Models have become a staple LA band since their debut in 2017. Playing from small DIY house shows to the Moroccan Lounge to the Glass House, their reputation reaches across the whole LA county!
[Glue Shoe]
When Tanner Duffy isn't touring as a guitarist for Justus Profitt, he writes music for his upcoming solo project Glue Shoe.
[Nekkid]
Nekkid is the brainchild of Safetravels founder Patrick Maniquis. Playing as a psych jazz trio, their live sets are always interpolations previous songs they've written, making each show a different version of the same set.