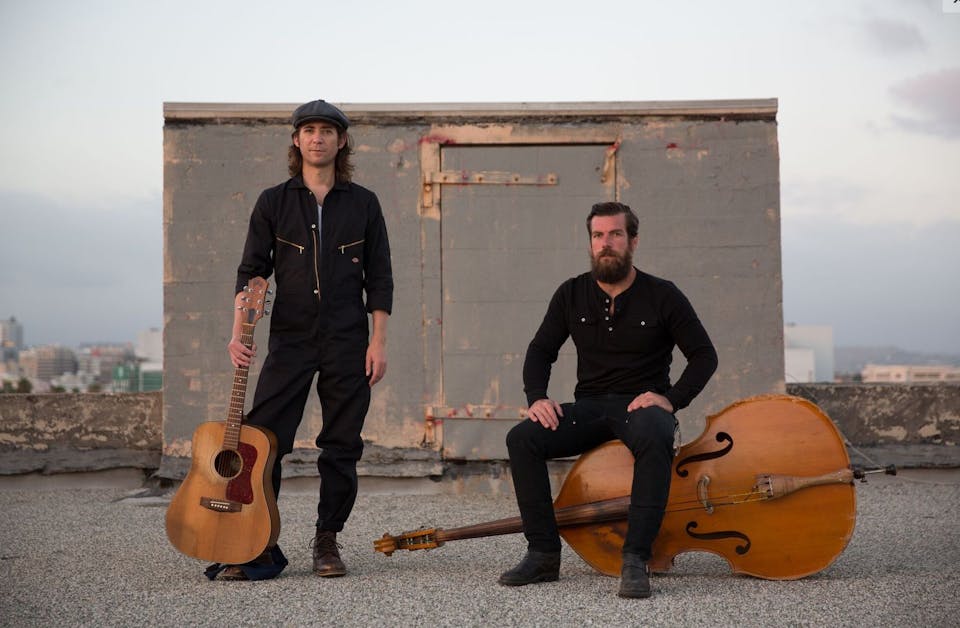 The Contraptionists
Lauren Barth, Book of Eyes
The Love Song Bar
Los Angeles
,
CA
The Contraptionists, Lauren Barth, Book of Eyes
[Contraptionists]
Paul Givant and Stephen Andrews are The Contraptionists: a two-man, one-man band, a sonic high-wire act driven by percussive precision, soaring, jangling, thumping instrumentation, and bold melodies fused with harmonies. An industrial folk-rock experiment conceived and crafted in the booming halls of their loft on the edge-of-downtown-Los Angeles in a former factory, they bring fire, heart, and flash to their stage performance.
[Lauren Barth]
Lauren Barth has a pension for writing catchy songs that straddle the line between pop, Americana, and folk, bringing to mind artists like Sheryl Crow, Liz Phair, and Lucinda Williams. This can be heard on Barth's new album Forager, due out May 5th on Tulsa's Horton Records. The album captures the sparse landscape of Oklahoma with plenty of twang, and its songs are often laid back as a sort of subtle salute to the Tulsa Sound put on the map by the likes of JJ Cale and others.
[Book of Eyes]
Story tellers of the heart.