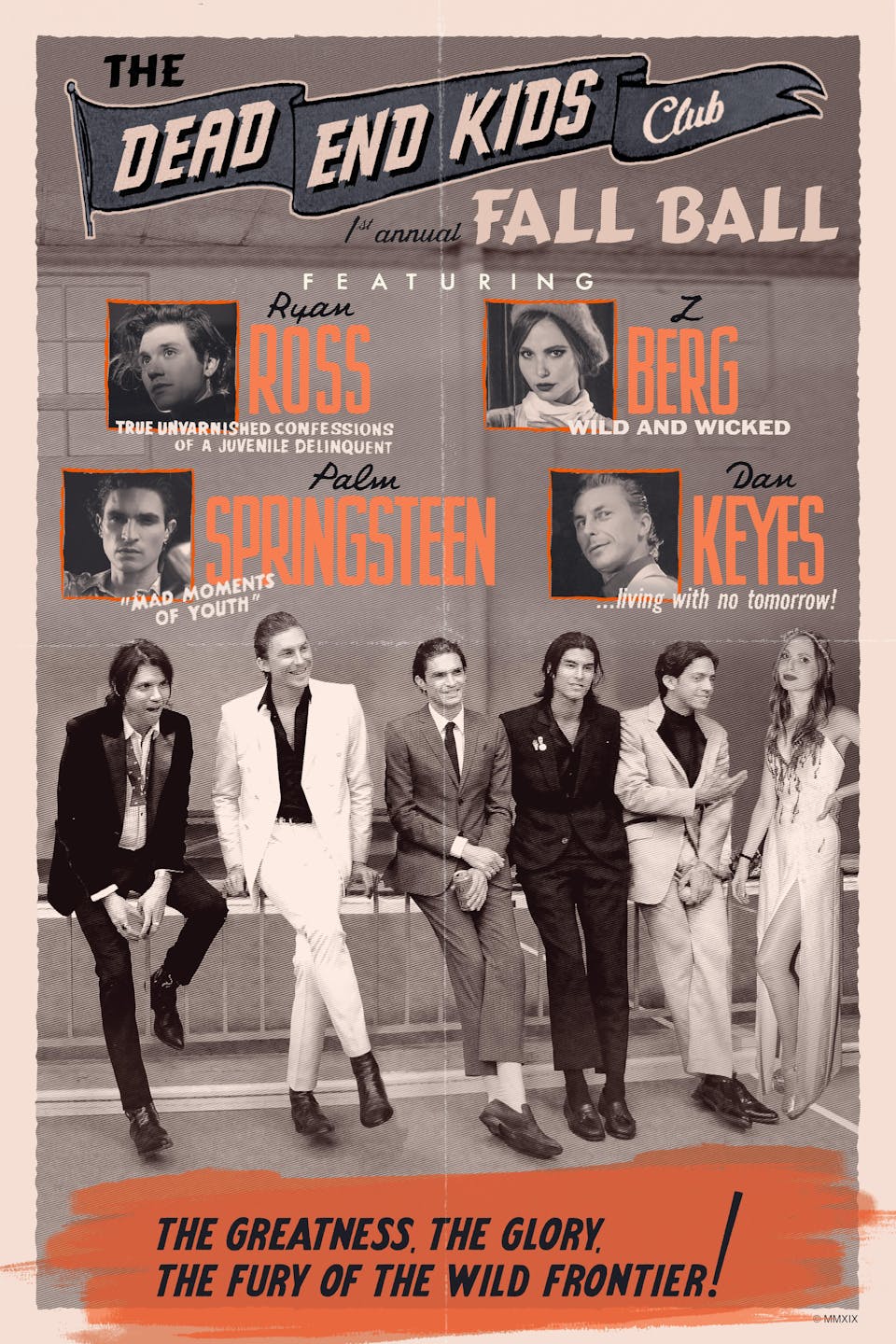 Ryan Ross
Z Berg
Palm Springsteen
Dan Keyes
The Echo
Los Angeles
,
CA
Ryan Ross, Z Berg, Palm Springsteen, Dan Keyes
The Dead End Kids Club first annual Fall Ball is a roaming homecoming dance. It's prom night the way it is in movies. It's a rascal caravan. It's a wandering waltz. It's an American Medicine Show. It's a traveling circus. It's an interactive, immersive musical experience that is not just walking into a venue and seeing a couple of bands play their songs the way they've played them thousands of times before. It's a live wire. It's walking into a party thrown by your favorite musicians who also happen to be best friends and experiencing their world the way you would if you lived in it full time. Ryan Ross. Z Berg. Dan Keyes. Palm Springsteen. Special guests from your town may show up. The set may change every night. We may write a song in the morning and test it out that evening. Everyone is everyone's band. Everyone is everyone's champion. Come see what it's like to watch a bunch of best friends throw a party across America.
Come into our world. You may never leave. Put on your finest formalwear and we'll see you when we land.