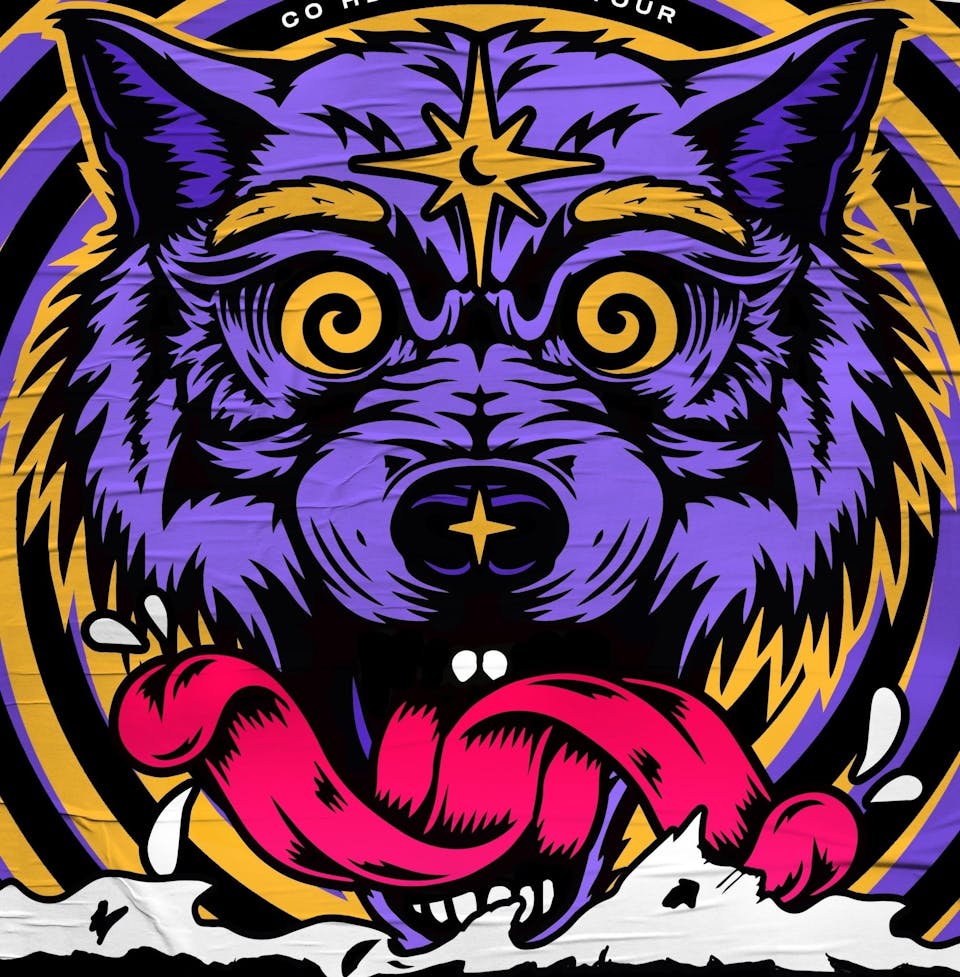 The Noise & Ones To Watch Present
The Faim
Stand Atlantic, WSTR, Point North
The Echo
Los Angeles
,
California
THE FAIM AND STAND ATLANTIC appearing at THE ECHO in LOS ANGELES with WSTR and Point North
The Faim
The Faim came into existence as naturally as their music. The Australian group met while in high school in Perth, and the friends soon began penning their own songs, inspired by bands like Fall Out Boy, Panic! at the Disco and Metallica, and an array of musical influences, from indie rock to jazz, to pop-punk.
The band, originally called Small Town Heroes, regularly handed out flyers and posters outside Perth Arena and recorded 30-second covers of their favorite tracks to post online. The hustle and creativity was important in the isolated community's small music scene. "Making a name for yourself in Perth is 100 times harder," Josh notes. "That gave us this work ethic to try and really push ourselves. We've also been lucky, but I think because we work so hard we've created our own luck in many ways."
In the summer of 2016 the band, who had renamed themselves The Faim (French for "the hunger"), noticed that producer John Feldmann had posted a call on Instagram for unsigned bands with touring experience. Although The Faim had never toured before, they messaged him anyway, sending a long missive about their deep dedication to music. Feldmann wrote back a few weeks later and everything instantly went from zero to a hundred. The band began writing new songs and ended up with 30 half-written ideas to bring to the studio in Los Angeles in the spring of 2017. There they wrote and recorded two songs per day and enlisted the help of several co-writers, including Pete Wentz (Fall Out Boy), Mark Hoppus (blink-182), Josh Dun (Twenty One Pilots) and Ashton Irwin (5 Seconds of Summer).
"Saints Of The Sinners," co-written with Wentz, sticks to the band's pop-punk roots while expanding into catchy, punched up pop and rock areas. "It was about what our journey was, coming out of nowhere and trying to take over the world as soon as we could," Josh says. Irwin joined the band in the studio for "Summer Is A Curse," an anthemic song about realizing that you have to follow your dreams – even if it requires a sacrifice. Overall, the dynamic, diverse songs reflect a band in constant evolution, revealing musicians willing to press boundaries.
The songs have resonated with fans all over the world. The band has already accumulated over 11 million total streams globally, and by the end of 2018, The Faim will have toured extensively, performing at festivals like Download, Slam Dunk, and Reading & Leeds, and sharing the stage with the likes of PVRIS, Against The Current, Sleeping With Sirens, Hands Like Houses, Lower Than Atlantis, The Dangerous Summer, and PVMNTS. Each evening onstage, the musicians aim to connect with every single person in the room to build a deeply personal fanbase.
The Faim's early success is evidence of the importance of belief and hard work, and what it means when you're willing to make sacrifices for your art. Now the band is standing at a precipice, waiting to see what comes next. "The best part is that this is only the beginning," Stephen says. "The story is just starting. There's so much left to do and we can't wait."
Stand Atlantic
Stand Atlantic are an Australian rock/pop/punk band from Sydney, formed in 2014.
The band consists of vocalist/guitarist Bonnie Fraser, bassist David Potter and drummer Jonno Panichi.
WSTR
Pop Punk band from Liverpool
EVENT DATE, TIME, TICKET PRICE, AND LINEUP ARE SUBJECT TO CHANGE. Support acts are subject to change.
The maximum number of tickets available per purchase for each event is the maximum number permitted per customer. Your name, credit card, address, and email address will be verified. Spaceland Presents/The Echo or Eventbrite reserve the right to cancel any orders in excess of the stated ticket limit.
Any tickets suspected of being purchased for the sole purpose of reselling can be cancelled at the discretion of Spaceland Presents/The Echo or Eventbrite.