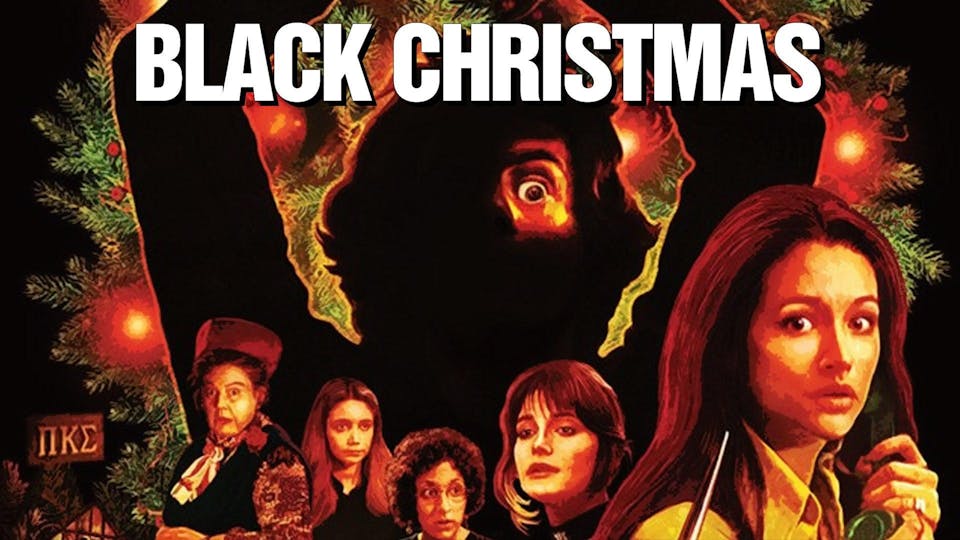 The Regent: 16mm screening of Bob Clark's BLACK CHRISTMAS
The Regent Theater
Los Angeles
,
CA
.
Part of our UNEXPECTED HOLIDAY CLASSICS series. SPECIAL SCREENING! HOLIDAY CLASSICS WITH COCKTAILS! Tuesday, December 17, 2019 @ 8p (doors open at 7p), The Regent, Downtown Los Angeles: BLACK CHRISTMAS (1974, AFGA, directed by Bob Clark, 16mm, 98mns )
Special Note: This is an 18+ years old screening at the classic Regent Theater (built in 1914!), 448 South Main Street, Los Angeles, CA 90013. Bars will be open on both floors so you can order drinks, beers, popcorn. We'll be showing our movie on one of the best professional 16mm projectors in existence, prepared especially for us by the film technicians who service the Directors Guild of America. And you can still be home and in bed before 10:30pm in time for work the next day.
We close out our three screening residency at the Regent with a deliciously nasty piece of 1970's horror moviemaking that somehow has also managed to become a kind of holiday classic, Bob Clark's 1974 Black Christmas.
It's always amazing to realize that the same director who made this would go on to make 1983's beloved holiday classic A Christmas Story. Somehow Clark knows how to explore all the angles of this particular holiday.
In Black Christmas, we get the story that seems to be the backbone of almost all scary stories told by Tweens around camp fires and at slumber parties: a group of women are staying at their sorority over the holiday break only to be menaced by a seriel killer who appears to be making calls to them FROM WITHIN THE SORORITY itself.
As Woman after woman meets a particularly gruesome end while outside Christmas carols are sung and snow falls, the remaining women partner with the local police to find out where and who is making the phone calls.
But the Killer is extremely clever and elusive. Who is going to win this battle? And will anyone be left alive to see the sun rising on Christmas Day?
Join us for beers, drinks, popcorn, and fun at our final movie at the Regent of our Fall Season. And be home by 10:30pm ready for work the next day!
EVENT DATE, TIME, TICKET PRICE, AND LINEUP ARE SUBJECT TO CHANGE.
The maximum number of tickets available per purchase for each event is the maximum number permitted per customer. Your name, credit card, address, and email address will be verified. Spaceland Presents/The Regent or Eventbrite reserve the right to cancel any orders in excess of the stated ticket limit.
Any tickets suspected of being purchased for the sole purpose of reselling can be cancelled at the discretion of Spaceland Presents/The Regent or Eventbrite.
Be the first to find out about all the new shows at Regent, Echo + Echoplex, and all the other cool shows we have throughout Los Angeles by visiting our website: spacelandpresents.com!
Plus Unlock promo codes for presales to our upcoming shows by signing up to Spaceland's weekly email blast!