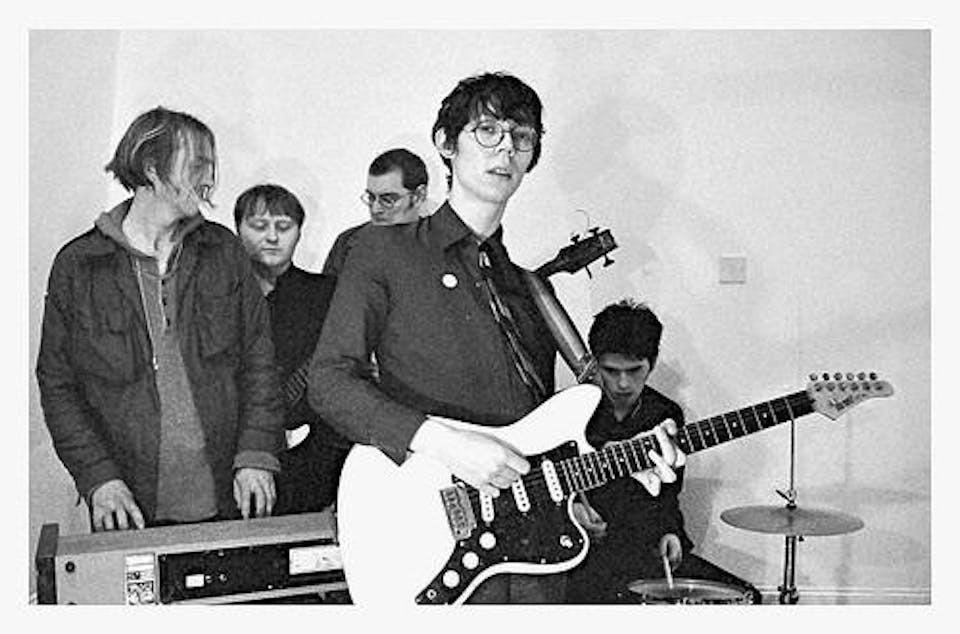 Part Time Punks & The Echo Present
Part Time Punks
THE YUMMY FUR [members of FRANZ FERDINAND]
Future Punx
Oozelles
Intelligence
The Echo
Los Angeles
,
California
THE YUMMY FUR [members of FRANZ FERDINAND] + FUTURE PUNX + OOZELLES + INTELLIGENCE appearing at THE ECHO in LOS ANGELES
The Yummy Fur
Hailing from Glasgow, Scotland, The Yummy Fur were a wild and weird mix of angular riffs, super short songs and savage vitriol / sardonic social commentary. Singer / guitarist, John McKeown, fronted the band from their 1992 inception (scores of cartoon melodies under a minute long delivered at high velocity) until their demise in 1999 (after morphing into a more muscular beast armed with eerie Eno-esque synths and longer, more hypnotic grooves.)
Along the way they recorded three albums: Night Club (1996), Male Shadow at Three O'Clock (1998) and Sexy World (1999). Firm favourites of John Peel, they recorded two sessions for the much revered DJ and regularly featured on his show.
Known for their disconcertingly direct approach to lyrics and performance, the band can seem like quite a ferocious proposition if it wasn't for their friendly onstage demeanour and good humour. On the few occasions when they've performed in recent years the live show seems bizarrely to have only increased in intensity.
After splitting in 1999, McKeown went on to sign to Rough Trade with his band 1990s whilst drummer Paul Thomson and floating member Alex Kapranos formed Franz Ferdinand. Now, with the imminent release of Piggy Wings (Rock Action), a compilation of the best 7" and album tracks including cult hit, Policeman, the band have reformed to play with a line up featuring original members McKeown on vocals, Paul Thomson (Franz Ferdinand) on drums, lead guitarist Brian McDougall plus the addition of bassist Dino Bardot (1990s / Franz Ferdinand).
"We could be like Micheal Stipe and say we liked the Yummy Fur a lot, but that would be a lie because we LOVED the Yummy Fur with all of our heart! Being able to join them on stage for the reunion tour when they played in Portland stands out to us as one of our greatest achievements in our bands career. We didn't just like them, we adored them & obsessively collected anything that had to do with them. They were a beautiful mystery to us in America. Who were these strange weirdos that sang about Lydia Lunch and wrote these 2 minute post-punk masterpieces? Yes, the Yummy Fur were the greatest English group in our humble opinions"
- Beth & Nathan (The Gossip)
Future Punx
Since their formation in 2013, New York's Future Punx have earned a reputation as one of the city's most explosively exciting bands. Synergizing the most infectious sounds of post-punk, new wave, and mutant disco, the quartet coined a new genre with the title of their 2015 debut LP This Is Post-Wave. While drawing on timeless influences from DEVO, Talking Heads, and Orange Juice, the sensory overloading experience of their live performances usher in a new musical dawn. Combining mesmerizing visuals with propulsive electronic beats, scorching instrumentation, and never repeating set lists, they imagine a utopia where ravers, punks, and hippies can peacefully co-exist.
Though based in Brooklyn, the origins of Future Punx date back to the DIY punk scene of Denton, Texas with former members of Wax Museums, Teenage Cool Kids, and Fergus & Geronimo. When the latter band was rendered inactive by the rapid success of Andrew Savage's band Parquet Courts, the remaining members of Fergus & Geronimo regrouped as Future Punx. Before relocating to New York, Pickering also launched the label Dull Tools with Savage to release their own music alongside acclaimed artists such as PC Worship and Pill.
In 2016, Future Punx' duel frontmen Pickering and Jake Pepper (vocals/guitar) reset the band's line-up with the addition of powerhouse drummer Nicholas Martin and synth player/vocalist Heather Strange, who has been with the group since day one as their mastermind behind their light shows. In addition to sharing stages with contemporaries Priests, Shopping, and Guerilla Toss, they have performed with NYC legends such as Suicide's Martin Rev and The Contortions' James Chance. Touring from house shows in Puerto Rico to anarchist punk squats in Europe to bars and basements across North America, the quartet has developed a unique ability to electrify any audience in their path.
Oozelles
PRONOUNCED : oo-ZELZ.
MEMBERS AND EX MEMBERS OF: Warpaint, Starlite Desperation, Dante Vs Zombies, Sex Stains, Detroit Cobras, Dura Delinquent, Jail Weddings, Swahili Blonde, Brass Tax, Ivory Deville, Airships, Black Pony, and Sugar and Gold. ( Oozelles has NO affiliation with Neo Globs.)
SOUNDS LIKE: A stickier, sub tropical Birthday Party, Contortions or CAN ghost writing for The Gun Club or The Flesh Eaters.
CAN YOU DANCE AND SING TO IT? : We can. Can you?
THE LYRICS ARE ABOUT: Human trafficking, secret doors at weddings, war criminals in mental hospitals, hippie arson, premature burial, vampire sugar parents, pathetic, blood soaked manifestos, and pit bulls attacking pizza delivery drivers.
THEIR NAMES AND ROLES ARE: Dante White Aliano (vocals, guitar), David Orlando (Drums), Jada Wagensomer (Bass), Samuel Banuelos (Guitar, Keys, percussion), Gregory Marino (Saxophone, Flute, Electronic Wind Instrument), Phillip Minnig (Guitar)
THEY RESIDE: In Los Angeles.
Website | Facebook | Instagram | Soundcloud
Intelligence
Around since 1999, The Intelligence has to date released seven singles, five split singles, two EPs, seven albums and have made eight compilation appearances. They join the ranks of hyper-prolific artists like Thee Oh Sees and Ty Segall in the impossible-to-stay-on-top-of department. That said, like the aforementioned artists, with each release The Intelligence continues to evolve, grow artistically and top themselves. And, yes, you do need to keep up with all the releases.
With Everybody's Got It Easy But Me, The Intelligence do indeed top themselves. As with their previous album, Males from 2010, they returned to The Hangar with Chris Woodhouse to record, and they continue to jettison their deliberately blown-out, lo-fi recording approach for a much clearer sound. Not that there's any loss of intensity. The band's scrambling post-punk guitars, dry-as-a-bone drums and laconically abstract verses are all here, viewed through an unusually clear lens. If one didn't have the songs or the chops, this sort of thing could reveal weakness but here it highlights their knack for catchy songs that incorporate pop hooks, metronomically repetitive guitar riffs, and new wavey synth moves. For those who haven't been paying attention, The Intelligence are the brainchild of Lars Finberg (formerly of A-Frames, currently of Thee Oh Sees and Wounded Lion). Initially a studio project in which Finberg played all instruments on his home recordings, the band soon began to play live and tour, while the releases volleyed between solo and ensemble recordings. On Everybody's Got It Easy But Me, Finberg goes for a mixed approach. Having recently relocated to Los Angeles, he assembled an LA lineup of the band—but since he still spends time in his original home base of Seattle, he has retained a separate lineup in that city as well. For this new album, he uses them both…and does some songs all by himself. He also invited a number of guests to come in and add to it. The result is the most varied yet cohesive Intelligence album to date.
EVENT DATE, TIME, TICKET PRICE, AND LINEUP ARE SUBJECT TO CHANGE. Support acts are subject to change.
The maximum number of tickets available per purchase for each event is the maximum number permitted per customer. Your name, credit card, address, and email address will be verified. Spaceland Presents/The Echo or Eventbrite reserve the right to cancel any orders in excess of the stated ticket limit.
Any tickets suspected of being purchased for the sole purpose of reselling can be cancelled at the discretion of Spaceland Presents/The Echo or Eventbrite.