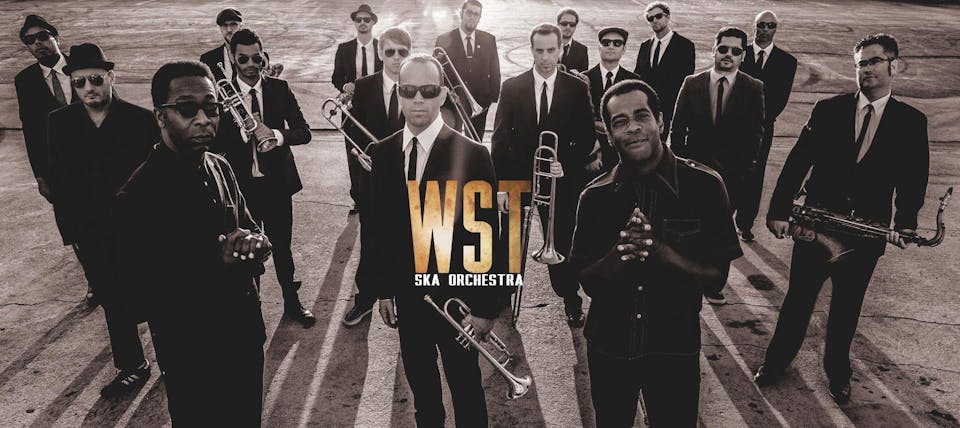 Western Standard Time
The Aggrolites, The Steady 45's
The Regent Theater
Los Angeles
,
CA
.
Western Standard Time
In 2012, this unprecedented project both in size and pedigree got international attention well before it's first performance. The ska world knew something magical was brewing on the west coast of the United States: an amalgamation of forces this music had never seen before, forming the world's premier ska supergroup. This all-star orchestra is comprised of internationally acclaimed jazz and ska artists setting a new bar to the music. With musicians like Wayne Bergeron, Andy Martin, Danny Janklow, Adam Schroeder, Michael Stever, Sean Billings, Bob Sheppard, Willie Murillo and others from LA's elite big bands: The Clayton Hamilton Jazz Orchestra, Gordon Goodwin's Big Phat Band, Bob Mintzer Big Band, and the Brian Setzer Orchestra this group is unquestionably legitimized as a force to be reckoned with. The rhythm section, made up of world-renowned ska musicians like Joey Altruda, Korey "Kingston" Horn (Aggrolites), Scott Abels (Jimmy Cliff, Hepcat), Brian Dixon (Aggrolites), Fredo Ortiz (Yeska, Beastie Boys), gives WST Ska Orchestra it's flawless "old school" traditional Jamaican roots sound. This project offers listeners of jazz, world music, Latin, as well as Jamaican music everything they are looking for- organic, fun, danceable, & exciting music!
Their most recent album released in 2015 has enjoyed high acclaim internationally. It brings out a rougher and tougher side to this group. It digs deeper into the more obscure and heavier cuts from the golden era of ska- the early 1960's and features ska icons such as Angelo Moore (Fishbone), Vic Ruggiero (The Slackers), Chris Murray, Colin Giles, The Expanders, Greg Lee and Alex Désert (Hepcat).
This is a very exciting time for this unique and groundbreaking group touring extensively throughout North America and Europe. They have performed on national television in the USA, are getting international radio airplay, headlining numerous festivals, playing Opera houses, and performing huge outdoor concerts. By infusing elements of jazz, particularly big band jazz, into the contemporary musical mix, this group of Jamaican jazz gunslingers is rebranding the music of yesteryear and propelling it into the future.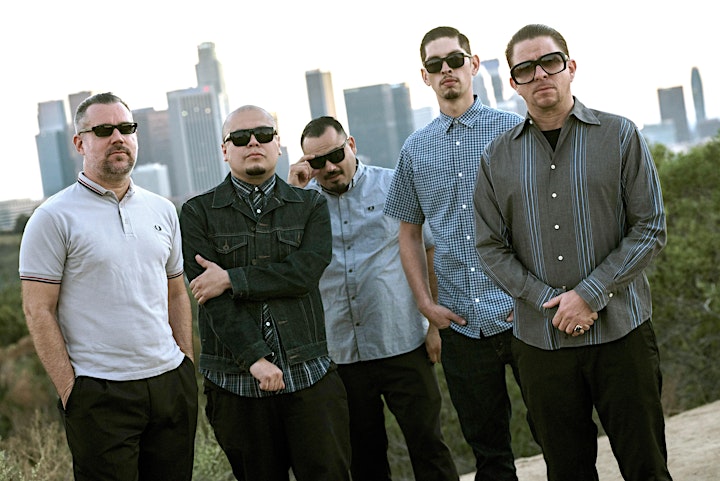 EVENT DATE, TIME, TICKET PRICE, AND LINEUP ARE SUBJECT TO CHANGE.
The maximum number of tickets available per purchase for each event is the maximum number permitted per customer. Your name, credit card, address, and email address will be verified. Spaceland Presents/The Regent or Eventbrite reserve the right to cancel any orders in excess of the stated ticket limit.
Any tickets suspected of being purchased for the sole purpose of reselling can be cancelled at the discretion of Spaceland Presents/The Regent or Eventbrite.
Be the first to find out about all the new shows at Regent, Echo + Echoplex, and all the other cool shows we have throughout Los Angeles by visiting our website: spacelandpresents.com!
Plus Unlock promo codes for presales to our upcoming shows by signing up to Spaceland's weekly email blast!